Top Single Profile: Sue Ault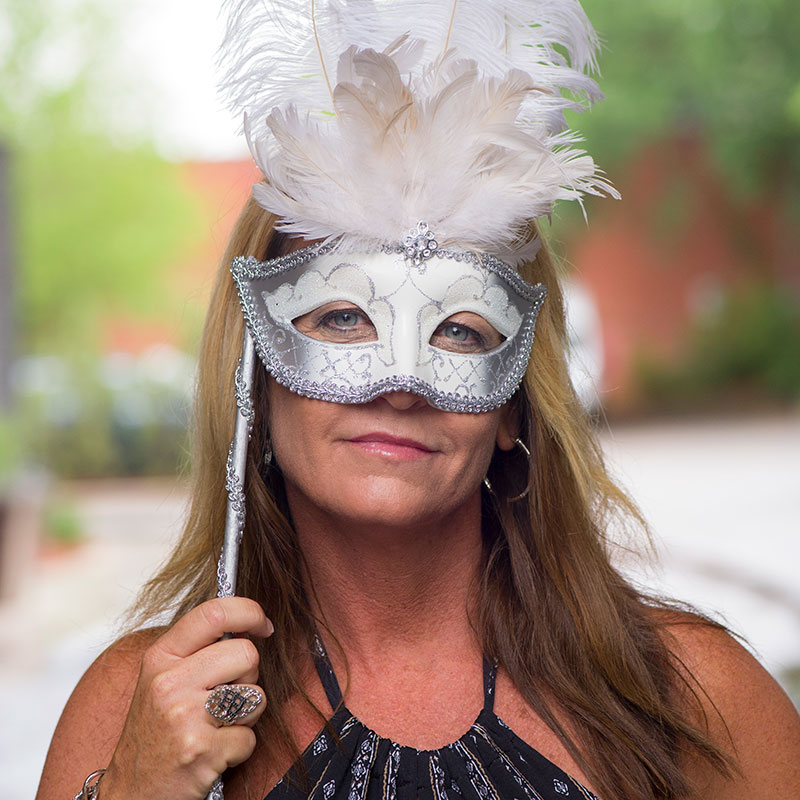 Age: 50
Occupation: Cardiovascular biological sales professional with Sanofi Pharmaceuticals, and aerobics instructor Premier Health and Fitness
Charity: City Walk Urban Mission
About the charity: City Walk Urban Mission has been serving the needs of the homeless and ex-offenders since 2012. City Walk has fed, clothed and ministered to thousands of people in crisis as well as operated a transition home for men coming out of prison. Currently City Walk provides some level of care for about 6,000 people each year.
---
Sue's July 29 Auction Package: Coastal Getaway
---
Q & A
---
Why did you choose this charity to support? City Walk is a locally run mission to help homeless men get back on their feet. Renee and Tony Miller run the charity. There is no high-dollar CEO or board of directors behind this charity. Renee and Tony felt it was their duty as Christians to help those who are less fortunate and have given up their home to house these men in need. They are currently raising money to build a new house for these men in transition to becoming self-sufficient.
What is the main character trait you look for in a potential date? Kindness
What is the most played song on your iPod? "Making Me Look Good Again" by Drake White. It is so soulful.
What would you prefer to do for a living if money was not a factor? Restore old homes to their original state or run a foster home for aging pets that no one wants to adopt.
What do you consider your BEST attribute? Kindness. It sounds simple, but I want to try to better other people's lives. Also, my goofiness.
What is your most distinctive characteristic? I would say my goofiness.
What is your motto? If it is not nice or not happy, don't let it come out of your mouth.
What is your favorite thing to do on the weekend? Tennis, golf, mud runs — anything active, then recharge on the beach or by a pool.
What do you believe your greatest accomplishment in life is? Raising two of the most wonderful gentlemen in the world, my sons, Jack and Cole Ault.
What is at the very top of your bucket list? Currently it is learn to play the guitar that is sitting in the corner of my room. Keith Urban's 30 songs in 30 days was a bit more challenging than they portray it to be.
Do you have any hidden talents? If so, what? I've never understood this question. If I have a talent, I am showing it off. Regardless of what it is, it shall not remain hidden.
Are you a morning person or night owl? I don't require much sleep
What's your dream car? CJ7 or Scrambler, completely restored
What's your bad habit? What's your good habit? Bad Habit: I over-commit to things and burn the candle at both ends. Good habit: I make the bed every morning and don't go to bed with a dirty dish in the sink.
What's a relationship deal-breaker for you? Arrogance. No one is better than anyone else in this world.
Facebook, Twitter or Instagram? Yes!
What's your favorite splurge/indulgence? Mac-and-cheese with a cold beer.
What's your favorite Pandora channel? Chingy Radio– when I run.
What's your favorite magazine? Garden & Gun.
Which celebrity do you most resemble? Meg Ryan, so I've heard. I think it's the goofy factor again.
At which sport do you most excel? None. Jack of all trades, master of none.
I regret that I have no talent for … rolling my "r's."
What is your most treasured possession? My dad's cardigan sweaters. He passed from ALS in 2002. I used to always wear his cardigan sweaters in high school and still wear them today. Such a nice reminder of him.
What quality do you most admire in people? Generosity. "The one who helps others is abundantly blessed; those who help others are helped." –Proverbs 11:25.