Top Single: Sarah Strickland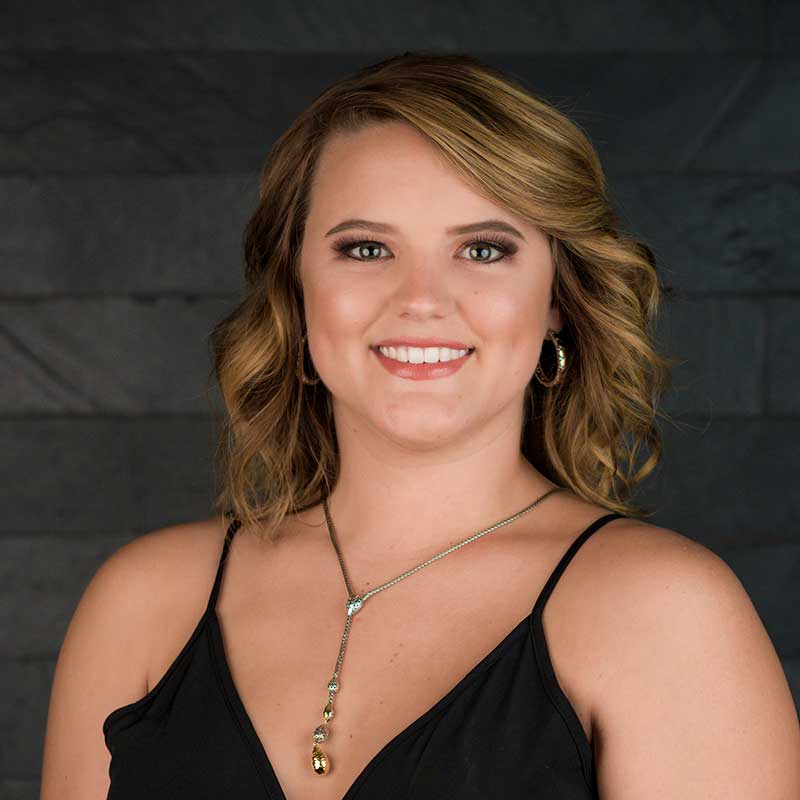 Full Name: Sarah Strickland
Age: 25
Occupation: Inventory Specialist at The Gem Collection
Sexual Orientation: Interested in Men
Charity: Big Bend Hospice
Q & A
---
Why did you choose this charity to support? Someone very close to me was recently cared for by Big Bend Hospice, and I personally experienced the incredible care and support they provided to her and my loved ones during this difficult time. Until then, I had no idea they offered so many programs that would make such a difference to all of us. Community support makes it possible for Big Bend Hospice to provide some incredibly important programs free of charge, like music therapy, and community and children's bereavement support. They never turn anyone away. I can't imagine our community without their services!
What is the main character trait you look for in a potential date? A true southern gentleman, respectful and someone who can make me laugh!
What is the most adventurous thing you've ever done? I dropped everything, packed my bags and adventured across country to work on a ranch in Jackson Hole, Wyoming, for a summer.
What is the most played song on your iPod? "You make it easy" by Jason Aldean.
If you could choose to stay a certain age forever, what would it be and why? 25 has been my favorite age so far. I am more confident in myself, and I have a better understanding of what life is about.
What would you prefer to do for a living if money was not a factor? I would love to create a beautiful sanctuary for abandoned animals that are sick or injured. They could live out their lives being loved and well taken care of.
If you could travel back in time and meet yourself as a 10-year-old kid, what advice would you give yourself? Do not take life too seriously, everything comes and goes … and always listen to my mom's advice. ☺
If you could meet anyone, living or dead, who would it be and why? I would want to meet my grandparents, who passed before I was born.
What do you consider your BEST attribute? I have an optimistic outlook about every aspect of my life.
What is your most distinctive characteristic? My smile.
What is your motto? "It is what it is."
What is your favorite thing to do on the weekend? Spend time with the people I love.
What do you believe your greatest accomplishment in life is? I am only 25 – the best is yet to come!
What is at the very top of your bucket list? At this point in my life — to have children and start a family of my own.
Are you a morning person or night owl? Night owl — late night movie anyone?
What's your lucky charm? I have a small turtle made out of marbles that my mom gave me when I was little.
What was your screen name in middle school? Goodness … screen name? No clue.
Are you one to kiss on the first date? Depends on how the date goes …
What's your favorite piece of exercise equipment? The elliptical.
What is your favorite Netflix binge series? Longmire.
What's your bad habit? What's your good habit? Bad habit: I stay up too late. Good Habit: I smile constantly.
What's a relationship deal-breaker for you? Someone who tries to control my every move — NO THANKS!
Facebook, Twitter or Instagram? Facebook and Instagram.
What's your favorite splurge/indulgence? I love a good sale, especially on handbags and jewelry.
What's your favorite Pandora channel? Florida Georgia Line Radio.
What's your favorite magazine? Vogue.
What was your worst fashion disaster? If you would have seen me in high school …
Which celebrity do you most resemble? Kirsten Dunst.
At which sport do you most excel? My passion is riding horses, no team sports here.
I'd love to have back all the time I've spent … Worrying about things I couldn't control.
What is your most treasured possession? My family.
What quality do you most admire in people? Resilience.
Do you have a desire to see the Rolling Stones in concert? Who's that…? ☺
Being normal… is so overrated.