Top Single: Tori Cruce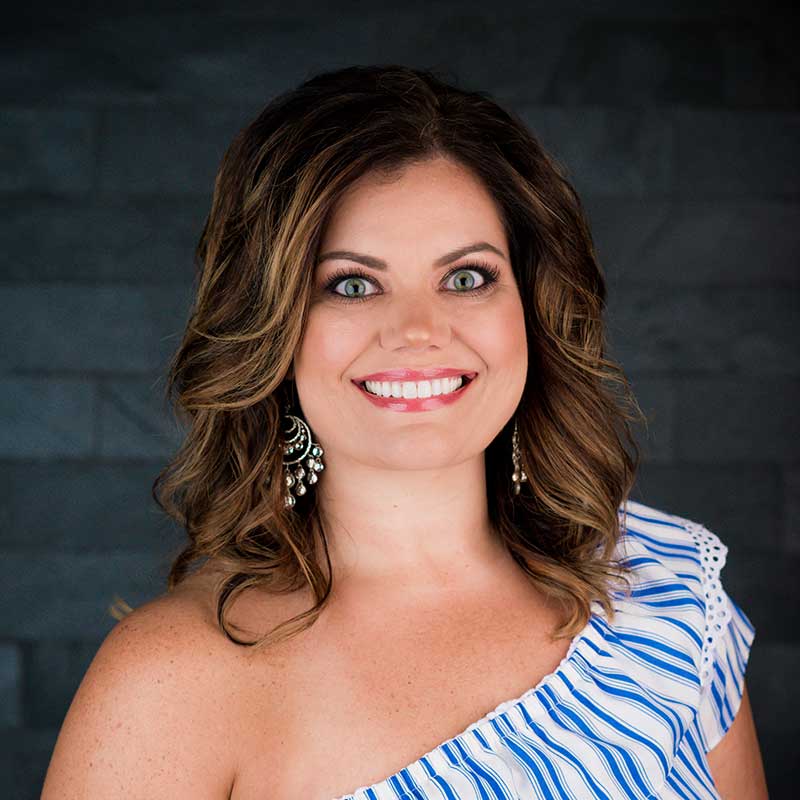 Full Name: Tori Cruce
Age: 37
Occupation(s): National Director of Clinical Services, Halycon Rehabilitation. Licensed speech-language pathologist .
Charity: Junior League of Tallahassee
Q & A
---
Why did you choose this charity to support? The Junior League is dedicated to promoting volunteerism, developing the potential of women, and improving communities through the effective action and leadership of trained volunteers. In Tallahassee, the League focuses its impact area on basic needs – food, clothing, and shelter.  We execute this through strategic partnerships and signature projects in our impact areas, such as Kids Boutique, a free back-to-school shopping event for qualifying area school children.
What is the main character trait you look for in a potential date? Consistency and a sense of humor (both are non-negotiable).
What is the most adventurous thing you've ever done? I once slept on the floor of a home in a remote Rwandan village during a mission trip to Africa in 2008.  I'm fairly certain some sort of rodent got into my sleeping bag and ran the length of my person during the night.  Talk about a feeling you never forget!
What is the most played song on your iPod? I'm a Spotify girl, so I'm not sure. I listen to a lot of old-school blues, rock and roll, Jimmy Buffet, Top 40, 90s and 2000s hip hop, and throw in a little choir music for good measure.  I was raised in a musical home, so I have appreciation for all kinds of music as long as it is good music.
If you could choose to stay a certain age forever, what would it be and why? 37 has been pretty great. I know who I am, what I want, what is important, and what is not.
What would you prefer to do for a living if money was not a factor? A travel writer. Preferably one that specializes in tropical locales.
If you could travel back in time and meet yourself as a 10-year-old kid, what advice would you give yourself? "Keep pushing, girl – things are about to get really good!"
What do you consider your BEST attribute? Loyalty. I show up for people.
What is your most distinctive characteristic? I have my mother's eyes.  I had to grow into them, but I got there.
What is your motto? This has evolved through the years, but for the last few it has firmly been – "A goal without a plan is just a wish."
What is your favorite thing to do on the weekend? On Saturdays during the fall, you can find me at Doak Campbell Stadium.  During the spring, I am either volunteering or at the beach.  On Sundays, I prioritize going to the gym and church when I am not traveling.
What do you believe your greatest accomplishment in life is? Being a woman of character who makes my family proud.
What is at the very top of your bucket list? Going on safari in Kenya.  I've done this in Rwanda and it is a remarkable experience.
Do you have any hidden talents? If so, what? I don't think my talents are hidden. My parents had me on stage at a very young age. I grew up sitting at a piano or with a microphone in my hand. I'm rusty now but music is like riding a bicycle – once you get your bearings, it is second nature again.
Are you a morning person or night owl? 150% a night owl. The morning gym struggle is real. I'm a firm mid-morning OrangeTheory attendee.
What's your lucky charm? You don't need luck if you are prepared.
Are you one to kiss on the first date? A lady never tells.
What's your favorite piece of exercise equipment? The water rower!
What is your favorite Netflix binge series? Parks & Rec.
Facebook, Twitter or Instagram? Twitter for news, Instagram to "ooh and aah" at all the things my friends are doing and laugh at memes.
What's your favorite splurge/indulgence? Quality skincare.
What was your worst fashion disaster? The early 90s were a special time.  I wore a lot of brightly colored Bongo jean shorts with a matching cropped vest.  And no, my parents do not have pictures of this in their albums (jots down reminder to hide those snapshots).
Which celebrity do you most resemble? Recently, I have gotten Bellamy Young (Mellie Grant on Scandal) quite a few times.  I used to get Tiffany-Amber Thiessen, but the adult version, not Kelly Kapowski.
At which sport do you most excel? Tennis, which is a sport that you can play throughout the lifespan.
I regret that I have no talent for … Drawing and painting. My mother is a wonderful talent. I am creative, but art is not my outlet.
Name a world leader that you would like to have dinner with. Historically, I would love to have a chat with Queen Elizabeth I.  Questions on deck would include how it felt to defeat the Spanish Armada, if she loved Robert Dudley, and what the deal was with the lace ruff she was always depicted as wearing around her neck.
Money in excess is so overrated.