Top Single: Samantha Marrone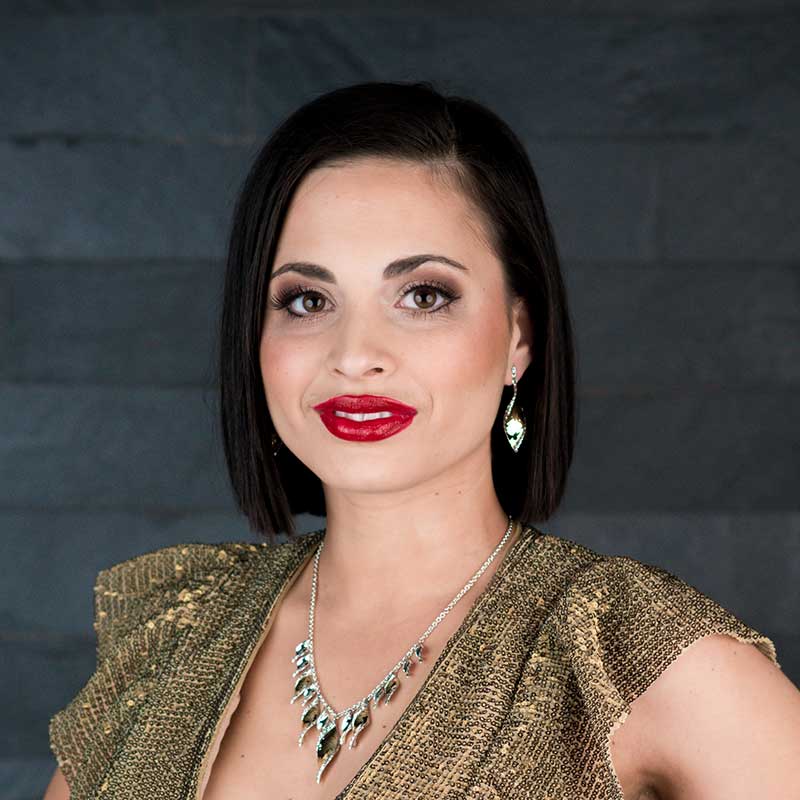 Full Name: Samantha Alexa Marrone
Age: 29
Occupation: Dermatology Resident Physician
Sexual Orientation: Heterosexual
Charity: City Walk Urban Mission
Q & A
---
Why did you choose this charity to support? As a physician, I strive to provide compassion and care to all people, including those who are often times overlooked. City Walk is an outreach organization that works to reduce the recidivism rates of the homeless and underserved in our community with the hopes of rehabilitating them to become contributing members of society. This mission is strongly intertwined with my core values and the reason I have chosen to support them as my charity.
What is the main character trait you look for in a potential date? I would have to say honesty, because without honesty, there is no trust, and without trust, there is no relationship. But if they can't bench press my body weight, then it's a no go.
What is the most played song on your iPod? "Coming Out Strong" by Future and The Weeknd.
If you could choose to stay a certain age forever, what would it be and why? My age, 29. I am energetic enough for adventure and fun, but also wise enough to know what I want and have balance and stability in my life.
What would you prefer to do for a living if money was not a factor? As cliché as it sounds, I wouldn't change a thing about my career. I am passionate about medicine and absolutely love everything about dermatology — the pace of the clinic, the surgical experience and, most of all, my patients.
If you could travel back in time and meet yourself as a 10-year-old kid, what advice would you give yourself? Keep your head high, don't look down — unless it's to admire your shoes.
If you could meet anyone, living or dead, who would it be and why? Elvis Presley, do I even need to explain myself?
What do you consider your BEST attribute? The ability to maintain balance in my life. I have a demanding job, but also make time to work out, travel and relax with friends. Work hard, play hard!
What is your most distinctive characteristic? My ability to connect to people of all ages. I am personable and naturally able to find common ground with people of all walks of life.
What is your motto? I heard this somewhere, and it's always stuck with me: "You can't do anything about the length of your life, but you can do something about its width and depth."
What is your favorite thing to do on the weekend? I can't think of one favorite weekend activity. I like to be unpredictable. One weekend you will find me in the office hitting the books, the next you'll catch me at the tennis courts serving some aces and the following I may be front and center in a blue wig at a Lil Uzi Vert concert.
What do you believe your greatest accomplishment in life is? I would have to say my academic achievements — graduating FSU undergraduate summa cum laude, completing FSU medical school and matching into a competitive specialty: dermatology!
What is at the very top of your bucket list? To see the modern Seven Wonders of the World. So far, I have seen the Colosseum, but I will be adding to that list when I go to Machu Picchu later this year!
Do you have any hidden talents? If so, what? If I told you, they wouldn't be hidden anymore 😉
Are you a morning person or night owl? A night owl who desperately wants to be a morning person.
What was your screen name in middle school? FlowerPrincess14.
Are you one to kiss on the first date? Depends on how it goes … if they're lucky!
What's your favorite piece of exercise equipment? The Shake Weight.
What is your favorite Netflix binge series? Don't really Netflix, but I can spend hours watching The Bachelor.
What's your bad habit? Overthinking. What's your good habit? Overloving.
What's a relationship deal-breaker for you? Dishonesty and inconsistency.
Facebook, Twitter or Instagram? Instagram, but honestly, it is a love-hate relationship.
What's your favorite splurge/indulgence? This is an easy one. Shopping.
What's your favorite Pandora channel? Jenny from the Block. All. Day.
What's your favorite magazine? Vogue.
What was your worst fashion disaster? My Jersey Shore sequence cut-out dress.
Which celebrity do you most resemble? I've gotten a few: Mila Kunis, Selena Gomez and Vanessa Hudgens
At which sport do you most excel? Thumb war.
I'd love to have back all the time I've spent … Analyzing situations that always turned out to be just fine.
I regret that I have no talent for …  Singing, even though I like to think I do pretty good in the shower.
What is your most treasured possession? My dad's wedding rings he left behind for me.
What quality do you most admire in people? Transparency.
Do you have a desire to see the Rolling Stones in concert? No.
High waisted jean shorts are so overrated.