Top Single: Edward Martí Kring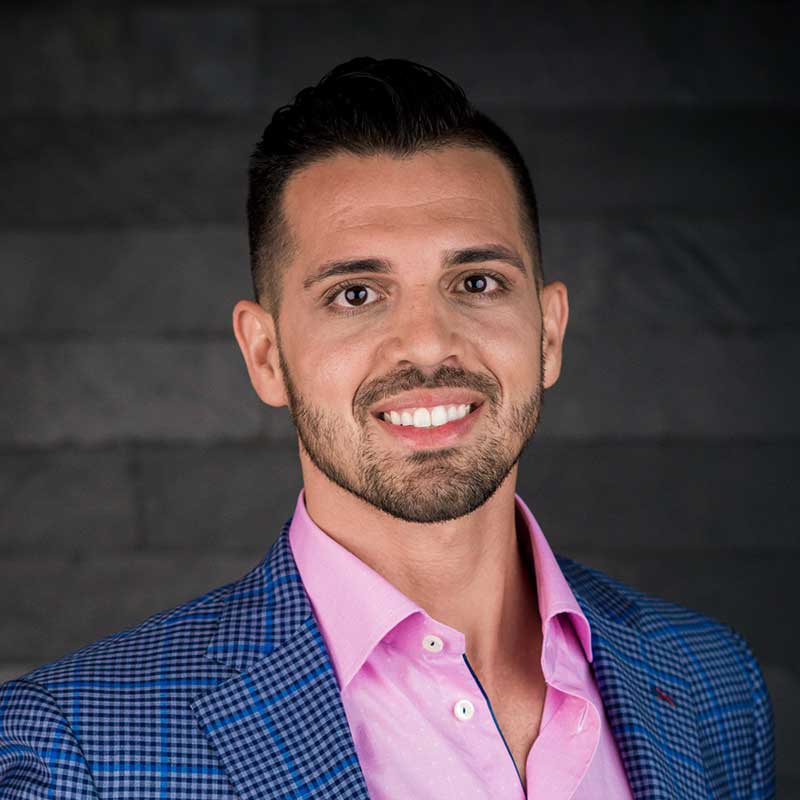 Full Name: Edward Martí Kring
Age: 33 Years Young
Occupation: Communications (Community Engagement), City of Tallahassee
Sexual Orientation: Attractive men (exclusively).
Charity: Going Places Street Outreach, Capital City Youth Services (CCYS)
Q & A
---
Why did you choose this charity to support?  As a teen (at the age of 16), I experienced homelessness after coming to terms with my sexual orientation. For me, it was couch-homelessness; I had friends whose parents would let me crash on their couch. I couch surfed for a while until a family who heard of my story offered me a place to call home and adopted me. Too many of our LGBTQ youth faces various forms of homelessness, including living on the streets. CCYS's Going Places Street Outreach Program "offers services and resources to remove youth from the street and put them on the road to self-sufficiency."
What is the main character trait you look for in a potential date? Kindness – you can tell so much about a person by how they treat others, especially those who may never be of any service to them.
What is the most adventurous thing you've ever done? I'm living it! Everyday presents a new adventure. I can recall times in my life that make me smile the most … typically involve zip-lining from some mountain, or whitewater rafting, exploring new places and meeting new people. Life is the most adventurous thing I've done!
What is the most played song on your iPod? iPod? Is that something people still have? I've been jammin' out to "This Is Me" from The Greatest Showman soundtrack.
If you could choose to stay a certain age forever, what would it be and why? 31 seemed like a nice age (although I'm getting better everyday) — everyone I loved was still alive. Compared to my 20s, I had more insight into my likes/dislikes and much more aware of things and people I want to invest my time on … still honing that skill.
What would you prefer to do for a living if money was not a factor? I WANNA BE STAR! Singing because no one would ever pay me to do so currently … but that doesn't stop me. Being that I totally lack singing as a talent, I'd love to travel the country helping to get people (mainly youth) engaged and excited about civics, human rights and civil liberties.
If you could travel back in time and meet yourself as a 10-year-old kid, what advice would you give yourself? Remember no matter how hard things get, you're perfect as you are. You're stronger than you know, "this too shall pass," and the universe is filled with magic — you'll be fine. Trust in yourself, you'll be guided. Also, you'll eventually like string beans, broccoli and pizza! Invest heavy in Apple and Google stock! $500 in bitcoins during initial offering will go a long way … share the wealth!
If you could meet anyone, living or dead, who would it be and why? My grandmother, she's still in Cuba and I've not been able to see her since I was 6 years old, when I left the island in 1991.
What do you consider your BEST attribute? My passion for life and cheerful disposition — find the beauty in the world around you.
What is your most distinctive characteristic?  Adaptable-courageously-charming … can we round that up to one?
What is your motto? Life comes at ya' quick — so saddle up and enjoy the ride!
What is your favorite thing to do on the weekend? Random naps — maybe on the beach. Being outdoors with my pups or out on the water spending time with awesome people or maybe just retreating to my couch and enjoying downtime (since it can be rare in our world).
What do you believe your greatest accomplishment in life is? Considering the odds, I'm just glad to be here today.
What is at the very top of your bucket list? Going skydiving! Are you ready?
Do you have any hidden talents? If so, what? At 33, I can still do backflips! My entire body will likely hurt the next few days, but I still got it.
Are you a morning person or night owl? I'm a repenting night owl aspiring to be a well-adjusted morning person.
What's your lucky charm? I should get one!
Are you one to kiss on the first date? Totally depends on the chemistry! And if there isn't enough chemistry for a first date kiss, let's call the whole thing off!
What's your favorite piece of exercise equipment? Does a yoga mat count? If not, can I outsource it? All right, if I need to pick something … bench press.
What is your favorite Netflix binge series? Lately, Schitt's Creek!
What's your bad habit? What's your good habit? Not folding my laundry right away!  Washing my hands.
What's a relationship deal-breaker for you? Anti-tomato folks … or cilantro-phobes … it's a real thing, ihatecilantro.com is a place for folks who have the recessive gene that makes cilantro taste like "soap" or "copper." Basically finicky eaters are a deal-breaker. A waiver will be provided for right man, inquire within.
Facebook, Twitter or Instagram? Instagram — less politics and the perfect balance of eye candy and mindfulness quotes.
What's your favorite splurge/indulgence? So many to choose: massages, colognes, dining out … "treat yo' self" moments.
What's your favorite Pandora channel? Definitely a Spotify kind of guy — they make these daily mixes for me. I like to spice it up.
What's your favorite magazine? Are there other magazines besides Tallahassee Magazine in this world? Who knew?
What was your worst fashion disaster? Vertical striped shirt and horizontal striped shorts in 5th grade — thanks Mom! Kids can be so cruel.
Which celebrity do you most resemble? I've been told Prince. I just don't know how to take that? People who say so are seemingly complimentary — I guess I was never much a fan.
At which sport do you most excel? Is dining out a sport?
I'd love to have back all the time I've spent …Worrying about things that seem so little in hindsight. And, as they say, it's all small stuff, don't sweat it.
I regret that I have no talent for … Decorating — it seems to be expected of me?!
What is your most treasured possession? My two Yorkies: Arjay and Shiloh…although sometimes, it feels as if they own me.
What quality do you most admire in people? Authentically being comfortable in your own skin. Loving yourself fully — it typically means you're able to love another as well.
If a dance were named after me, it would be called …The Danger Zone Shuffle
Do you have a desire to see the Rolling Stones in concert? I'm up for a great time! I'd totally pretend like I know all of their songs and Facebook live it — Facebook live is till a thing, right?
Name a world leader that you would like to have dinner with. Justin Trudeau ☺ … but, I feel like if I only get one. I have to be responsible and say Barack Obama.
_______________ is so overrated.  I was going to say Crocs, but then I realized they're not overrated, they are just THE worst.