Top Single: Jasmine Denise Adams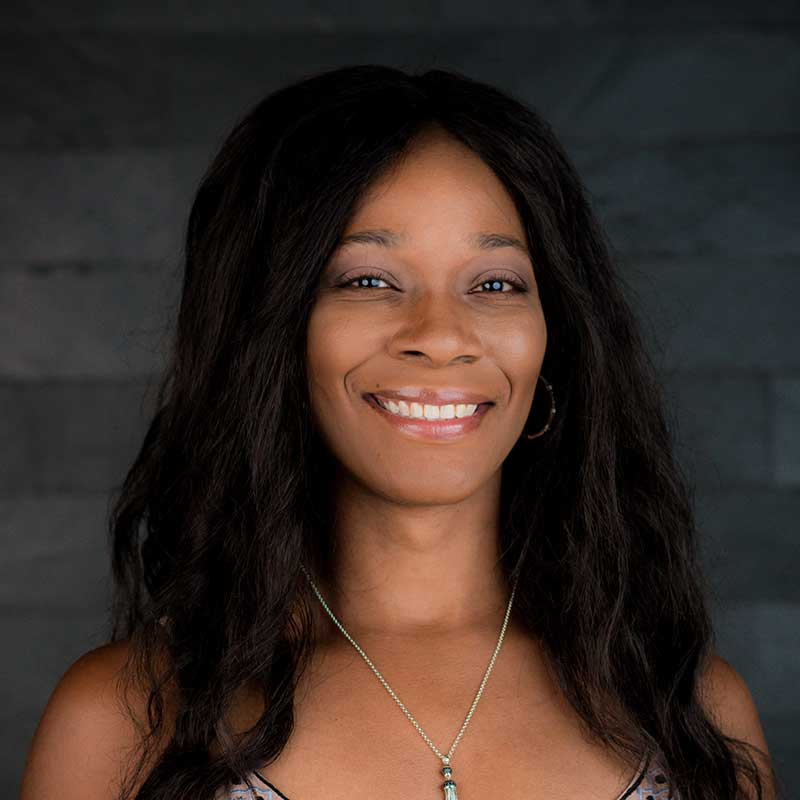 Full Name: Jasmine Denise Adams
Age: 30ish
Occupation: Founder and Tournament Organizer for the Capital Canopy Challenge, Realtor for Keller Williams Town & Country
Sexual Orientation: Heterosexual
Charity: Alzheimer's Project
Q & A
---
Why did you choose this charity to support? My grandmother and great-grandmother suffered from Alzheimer's disease, and I loved my grandmother more than anyone in the world. The condition is hard for everyone involved, and hard is an understatement. We lose the ones we love even while they are with us. They lose us, and they lose themselves too. It has touched so many families in our community, and so many of our neighbors are coping with it in silent pain. Alzheimer's Project works to provide aid and support both to the sufferers of the disease, and to the caregivers. I feel honored to advocate for an organization that helps those we love, and that offers support those who care for them.
What is the main character trait you look for in a potential date? I love a good sense of humor. You don't have to be a comedian, and I don't like mean "humor" or jokes at the expense of others, but funny and silly lightheartedness is endearing. I like someone who enjoys music and has good taste in food.
What is the most adventurous thing you've ever done? I spent three months traveling alone in Guatemala, Ecuador and Venezuela.
What is the most played song on your iPod? Novacane by Frank Ocean. It's not a new song, it's just my favorite at the moment for some reason.
If you could travel back in time and meet yourself as a 10-year-old kid, what advice would you give yourself? I would tell myself that I will get through everything that will come … somehow. I would tell myself to take opportunities that come and not be afraid to say yes until it's too late.
What do you consider your BEST attribute? My open-mindedness. I try not to prejudge, I hear all sides, and I let people show me who they are rather than going off what I may have heard or jumped to conclude. I am kind to everyone, because there is no reason, not to be. … you know, unless there is one lol. I apply kind consideration to both people and ideas and am honest about what I think.
What is your favorite thing to do on the weekend? I love playing tennis and golf on the weekend, but being by the water (not necessarily in it lol) and spending time with friends are probably my favorite things overall.
What is at the very top of your bucket list? I would love to spend a night or two at the sky hotel in Peru. Take flamenco lessons in Spain. Stay in a Scandinavian ice hotel. Go ice climbing in the Baltics. The last two are really funny because I hate to be cold.
Are you a morning person or night owl? I'm not really a fan of the hours from 4 a.m.-noon, but all the rest of the day is great. I've always said "I love the sun … it just comes up so early!"
What was your screen name in middle school? Fleurir.
Are you one to kiss on the first date? Only if I think I'd like to have a second date.
What's a relationship deal-breaker for you? Infidelity. Trust is hard, and once it's broken, it's nearly impossible to find again.
Facebook, Twitter or Instagram? None of the above if at all possible.
What's your favorite splurge/indulgence? Handbags … and ice cream.
What's your favorite Pandora channel? Tied between Marian Hill Radio and Khalid Radio.
At which sport do you most excel? I'm not all that good at it, but I'll say tennis.
What is your most treasured possession? People who know me know that I wear the same Tiffany necklace nearly every day. The necklace and earring set was given to me by my parents when I was dancing in NYC. I attach the happiness of the time to it, so I have at least one piece of the set on at all times.
What quality do you most admire in people? Integrity is the quality I value most, and perseverance despite adversity is what I admire most
Name a world leader that you would like to have dinner with. Emmanuel Macron of France or Justin Trudeau of Canada. I've liked a lot of positions that they have held and statements they've made in recent time. They are interesting individuals that are working toward positive change in their countries and the world — which is truly a challenge. While it would be amazing to talk to them about their ideas, plans and policy intentions, that's not really why I would want to have dinner with them. I'd love to spend time with people like that in a casual setting without the weight of the world on their shoulders for a moment and enjoy their company without agendas.