2015 Top Singles Recap
A sizzling summer night to be remembered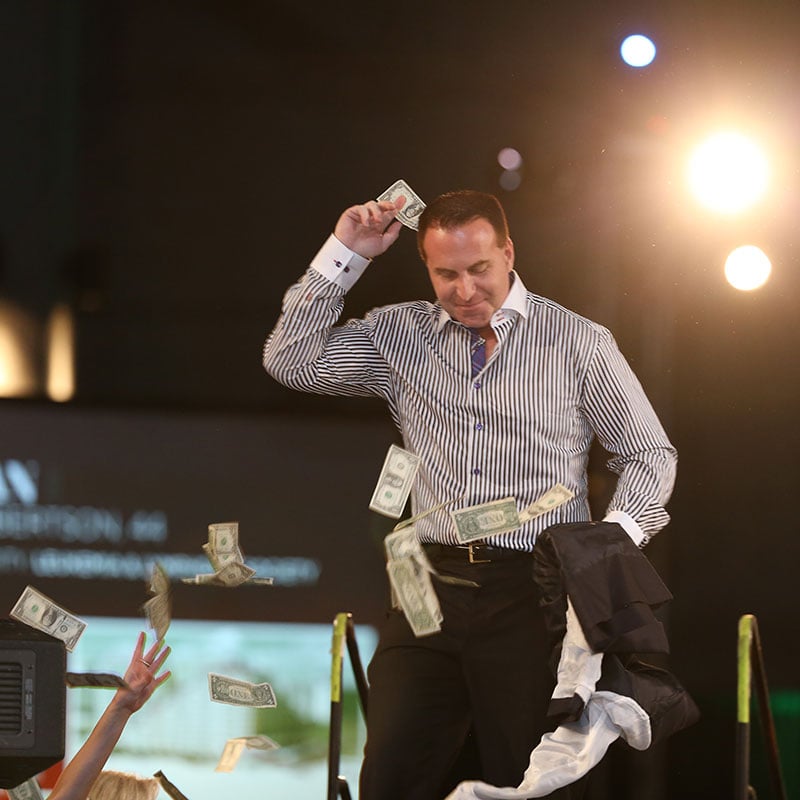 Over recent months, a collection of 19 Tallahassee bachelors and bachelorettes came together as a tight-knit group united by their desire to benefit our community. A group who knew nothing about each other besides the fact that they were all single and avid supporters of their charities bonded over these facts and formed friendships.
Their passion and commitment were evident on Aug. 1 when the 2015 Top Singles took the stage at the Donald L. Tucker Civic Center.
Staging was exquisite at the event, which was made possible in part by the generous support of presenting sponsor Tallahassee Plastic Surgery Clinic.
The lights dimmed. Screens came alive with videos that revealed the Top Singles' likes, dislikes and interests and presented information about their chosen charities. Then each Top Single made his or her unique entrance to walk-out songs that had the crowd dancing, singing and even breaking out in the Florida State war chant.
The Top Singles had worked ambitiously and creatively to raise money for their charities for months leading up to the main event. Their fundraising totals were announced and then a final effort to raise more money commenced with bidding on date packages. Cash flew from bidders hands both literally and figuratively. Combined, the Top Singles' efforts and the live auction held Saturday raised $71,100.55 for charity.
The date packages ranged from ResortQuest getaways to Whitewater Express rafting adventures to the use for a weekend of luxurious automobiles from Capital Eurocars. While each package was paired with a Top Single, winning bidders are free to take either the Top Single or anyone of their choosing on the dates.
Cole Couture and The Gem Collection provided the ladies with lovely looks. The men were at their dapper best in duds from Nic's Toggery and Southern Compass. Hair-and-makeup specialists Fuel Salon primped and pampered.
As guests mingled, sipped and snacked before the event, Jacob's Ladder crooned catchy tunes. Then, as the event began, Greg Tish spun dance tracks and elevated the energy. Media partners Elle Belle Photography, AM Break with Ann & Audra and Live in Tallahassee snapped shots and interviewed attendees.
The night continued long after the final single walked the stage at the official after- party at The Brass Tap on Gaines Street where singles and a congratulatory crowd celebrated the success of the hottest event of the summer.
The Top Singles and the winning bids on their date package bids were: Sandey Bucklew, $900; Dan Gilbertson, $1,500; Soheyla Mahdavian, $700; Owen Long, $1,300; Nancy Madden, $2,300; Robert Moore, $800; Machaela Sullivan, $3,000; Viet Vu, $1,100; Bethany Swonson, $5,100; Bob Cox, $3,100; Glenda Cato, $1,300; Blake Rawlings, $2,000; Angela Glenn, $1,100; Cody Strauss, $1,200; Megan Long, $1,500; Melissa Cone, $2,200; Rod Durham, $800; Ann Howard, $2,500 and Josh Samman, $1,700.