Top Single Profile: Stephen G. Taylor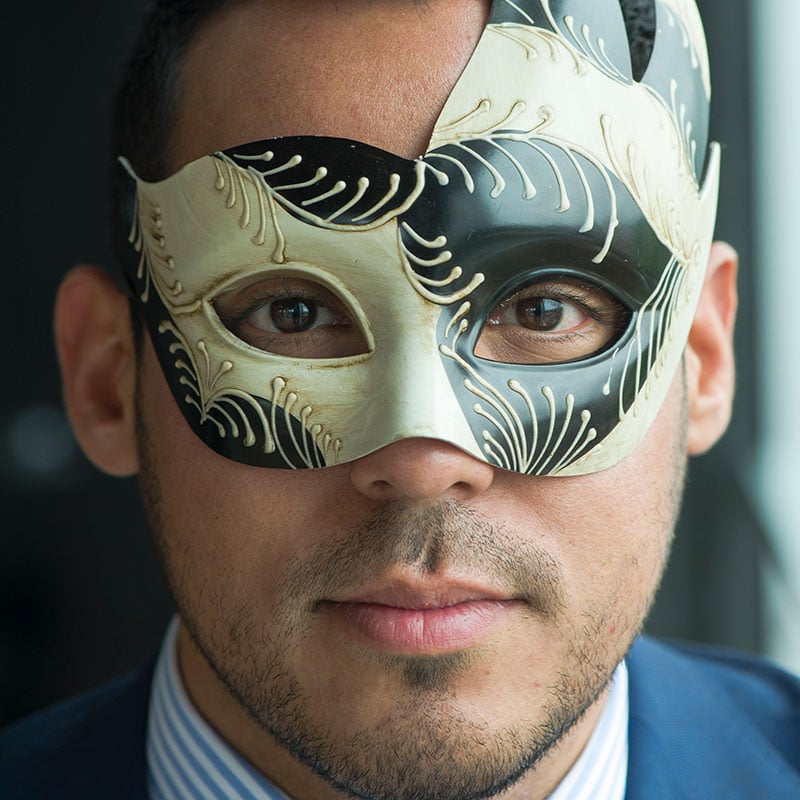 Age: 30
Occupation: Banker at PeoplesSouth Bank
Charity: Children's Center at TMH
About the charity: The Tallahassee Memorial Children's Center is focused on providing superior care to children from newborn to adolescents. Almost 5,000 children are cared for annually with a wide variety of conditions, including those recovering from surgical procedures. A child life specialist is on staff to provide comfort and support during treatment and a child's hospital stay. In partnership with Florida State University, TMH also offers art and music therapy to pediatric patients of the Children's Center.
---
Stephen's July 29 Auction Package: Sandestin Getaway
---
Q & A
---
Why did you choose this charity to support? At the age of four, my daughter was diagnosed with leukemia, and ever since then, I've always looked to give back to the people that help children that are affected by illness.
What is the main character trait you look for in a potential date? A sense of humor is one of the best characteristics out there.
What is the most adventurous thing you've ever done? I am not a fan of heights, so for my birthday two years ago, I decided to jump out of an airplane.
What would you prefer to do for a living if money was not a factor? World traveler and photographer.
If you could travel back in time and meet yourself as a 10-year-old kid, what advice would you give yourself? I would tell myself to never let the fear of failure keep you from taking risks. Also, the Seminoles go undefeated in 2013, so place your bets accordingly.
What do you consider your BEST attribute? My easygoing attitude.
What is your most distinctive characteristic? I would say my ability to adapt, and being humble.
What is your motto? Life is short; eat the carbs.
What is your favorite thing to do on the weekend? Spending time with my close friends and family by the grill or out and about is my heaven.
Do you have any hidden talents? If so, what? I've been known to dabble in the art of magic. Attractive right?
Are you a morning person or night owl? Night owl, for sure.
What's your dream car? Aston Martin Vanquish.
Are you one to kiss on the first date? If it was an amazing date, absolutely.
What's your favorite piece of exercise equipment? Dumbbells and a good jump rope.
What is your favorite Netflix binge series? This is a four way tie: Narcos, Stranger Things, Peaky Blinders or The Ranch.
What's your bad habit? What's your good habit? I hate it, but I'm a fingernail biter. The good is, I exercise regularly.
What's a relationship deal-breaker for you? Arrogance and narcissistic behavior.
Facebook, Twitter or Instagram? Instagram.
What's your favorite splurge/indulgence? A good bourbon. Neat.
What's your favorite Pandora channel? Hip-Hop BBQ station. Trust me.
What was your worst fashion disaster? I once went through a button-up Hawaiian shirt phase. Yikes.
Which celebrity do you most resemble? I've been told I resemble a tan Ben Affleck.
At which sport do you most excel? Basketball.
I'd love to have back all the time I've spent … worrying about things I can control! "Worrying is like sitting in a rocking chair. It gives you something to do, but doesn't get you anywhere."
I regret that I have no talent for … musical instruments.
What quality do you most admire in people? I admire people that are sincere and unapologetically themselves.
Do you have a desire to see the Rolling Stones in concert? Who wouldn't want to see the Rolling Stones in concert?!