Top Single Profile: Niki McKinnell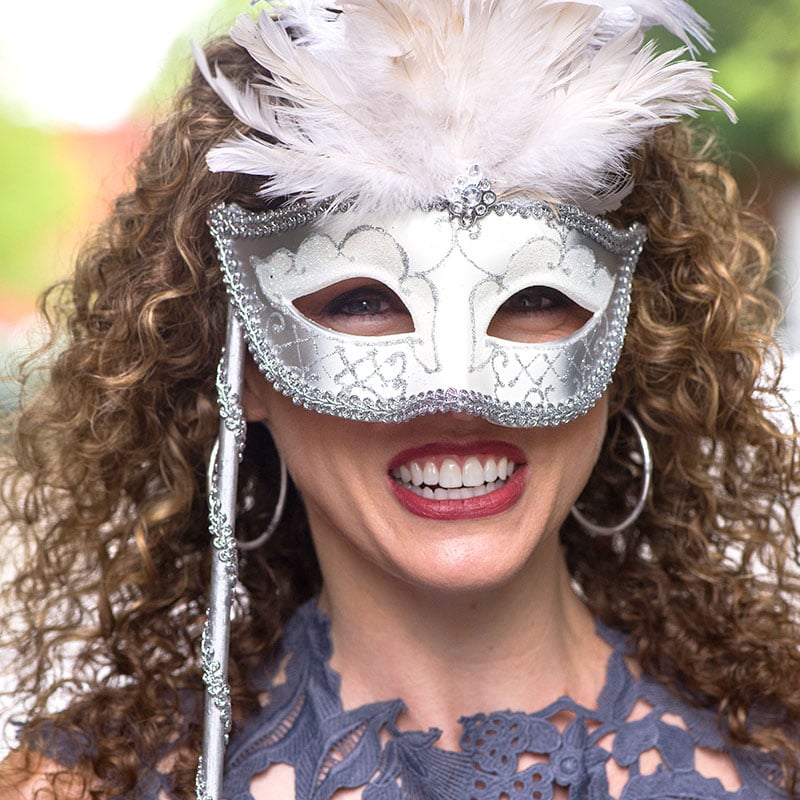 Age: 34
Occupation: Vice President of Public Affairs for the Florida Ports Council
Charity: Epilepsy Association of the Big Bend
About the Charity: A certified United Way Agency, the Epilepsy Association of the Big Bend (EABB) was established in 1989 as a non-profit 501(C)(3). EABB provides service throughout 14 counties. It is estimated that 10,600 people have epilepsy within this area. EABB provides various services to children and adults who have epilepsy and live in Florida. Any resident of Florida who is diagnosed with epilepsy, or is suspected of having epilepsy, and who needs the program's services can apply to be a client.
---
Niki's July 29 Auction Package: Tops'l Beach Getaway
---
Q & A
---
Why did you choose this charity to support? The EABB provides various services to children and adults who have epilepsy and live in the Big Bend area. The services include sponsoring medical care, emergency medicine, case management and educational community programs. More than 90 percent of clients receiving services for more than 12 months report improved seizure control. With fewer seizures, emergency room costs are reduced, saving millions of dollars in ER costs per year, statewide.
What is the main character trait you look for in a potential date? Humor and confidence.
What would you prefer to do for a living if money was not a factor? Public affairs for a small, non-profit organization. Communications and advocacy are such important parts of any organization, but smaller non-profits administered by a minimal staff, or even just volunteers, often cut those functions due to financial reasons. While this may help them focus on providing services to their clients, it can also result in fewer funding opportunities, reducing the amount of services they can provide. I'd like to help bridge that gap.
What do you consider your BEST attribute? I love talking to and meeting new people. Their background, how they developed their careers, what experiences shaped them, what advice they might have – I love hearing their stories.
What is your motto? Do more things that make you forget to look at your phone.
What is your favorite thing to do on the weekend? Spend time with my daughters. We like to go on trips, attend local festivals, go to events and hang out with friends.
What do you believe your greatest accomplishment in life is? Being a mom to my daughters. They are ages 6 and 8, and seeing the world through their eyes as they grow and learn is amazing.
What is at the very top of your bucket list? Traveling to anywhere and everywhere, but not just to sightsee. When I travel I want to have experiences – rafting, ziplining, rock climbing, the arts and local cuisine. I want to make unique memories and push myself out of my comfort zone.
Do you have any hidden talents? If so, what? I started taking ballet when I was two years old and kept dancing up until just a few years ago. I performed with the Tallahassee Ballet for seven years and took dance classes at Florida State University and the University of Florida.
Are you a morning person or night owl? Night owl. After my daughters go to bed it is "me" time. And I love the snooze button in the mornings.
Are you one to kiss on the first date? No; you have to keep them in suspense for a little while!
What's your favorite piece of exercise equipment? Free weights, because they are versatile.
What is your favorite Netflix binge series? House of Cards. I binge watch it the second it comes out!
What was your worst fashion disaster? I didn't really know how to control my curly hair until I was about 25. This resulted in some very, very bad hair decades! Curly hair and Tallahassee humidity do not mix well. And no, it is not a perm.
Snapchat is so overrated, but it is a necessary evil these days, and my daughters love it.