Top Single Profile: Nena Hester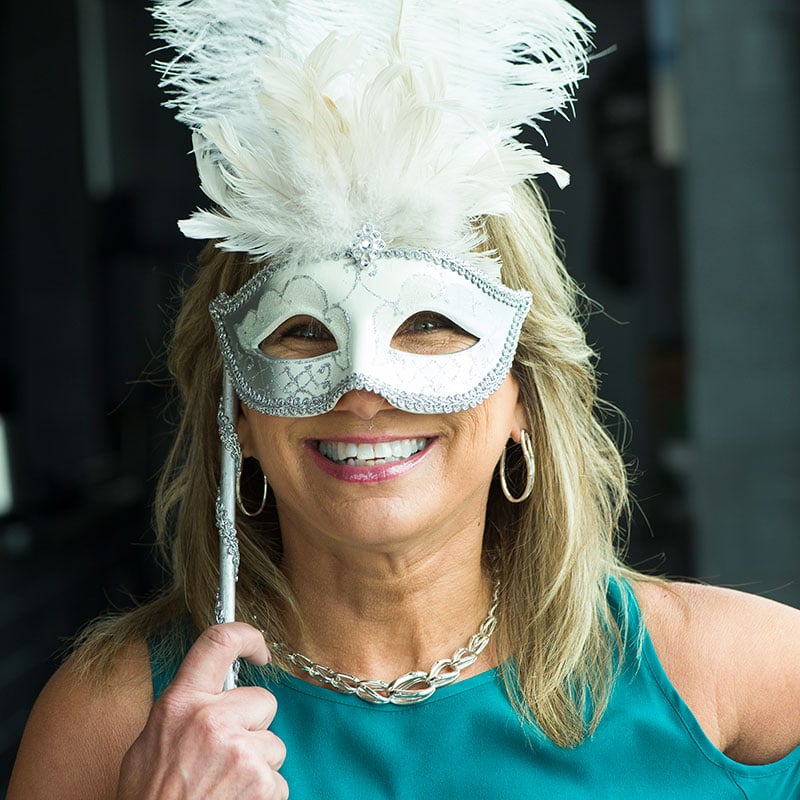 Age: 62
Occupation: Business owner; certified legal nurse consultant
Charity: Triple R Horse Rescue
About the charity: Triple R Horse Rescue, a 501(c)3, is a group of local volunteers who have banded together to help horses in need. The rescues are cared for by a network of foster homes. Triple R raises money to care for the horses by running food concessions at local horse shows and its once-a-year fundraiser, Have A Heart for Horses. Funds help care for horses in foster homes and are sometimes used to help families that have run into a financial bind and need temporary help to buy feed for their horses or get vaccines.
---
Nena's July 29 Auction Package: Tallahassee Experience
---
Q & A
---
Why did you choose this charity to support? I love horses and have a great concern for their welfare. Most people have no idea how costly it can be to own a horse. Due to the economy in the last 10 years, horse owners found themselves unable to care for their horses; unfortunately this led to neglect, and sometimes, abuse. Triple R is a 100-percent volunteer organization and provides a much-needed respite for neglected or abused horses to heal and prosper with a promise of a brighter future with a caring and loving owner.
What is the main character trait you look for in a potential date? Being a gentleman, knowing how to treat a lady and an adventurous spirit.
What is the most adventurous thing you've ever done? Probably rising before dawn and heading out on horseback to bring in a herd of horses to a working ranch while the sun was coming up over the Montana mountains. Running at full speed and guiding over 100 horses isn't easy!
What's your favorite splurge/indulgence? A wonderful dinner at a five-star restaurant.
What would you prefer to do for a living if money was not a factor? Own a luxurious guest ranch in Montana or Colorado and offer unequaled outdoor adventures.
If you could meet anyone, living or dead, who would it be and why? Billy Graham. He dedicated his life to what he believed in and was able to share it with the world. An inspiration for so many.
What do you consider your BEST attribute? Loyalty.
What is your most distinctive characteristic? I believe in saying what I think, which is not necessarily what people want to hear!
What is your favorite thing to do on the weekend? Spend time with my friends and ride my horse. FSU football in the fall, and the beach in the summer!
What do you believe your greatest accomplishment in life is? My son, Garrett. Also, my biggest blessing.
What is at the very top of your bucket list? Take three to four weeks and visit Australia and New Zealand.
What's your lucky charm? My 9mm.
What's your dream car? Uber! But if I must drive, probably a Jeep Wrangler with the top off.
Are you one to kiss on the first date? Depends on who it is! And besides, I'm not supposed to kiss and tell!
What's your favorite piece of exercise equipment? My running shoes
What is your favorite Netflix binge series? Justified or Nashville.
What's your good habit? What's your bad habit? Punctuality. Getting aggravated with people who aren't punctual.
What's a relationship deal-breaker for you? Smoking.
What the most played song on your IPod? Something by The Eagles or George Strait, and music from Motown.
I'd love to have back all the time I've spent … worrying about things over which I have no control.
What is your most treasured possession? My horse Cody and my dogs, Maverick (a Doberman) and Harley (a Chinese Crested Powder Puff).
What quality do you most admire in people? Those that don't quit or give up.
If a dance were named after me, it would be called … Too much fun!!
Money buying happiness is so overrated.