Top Single Profile: Hsiang Jones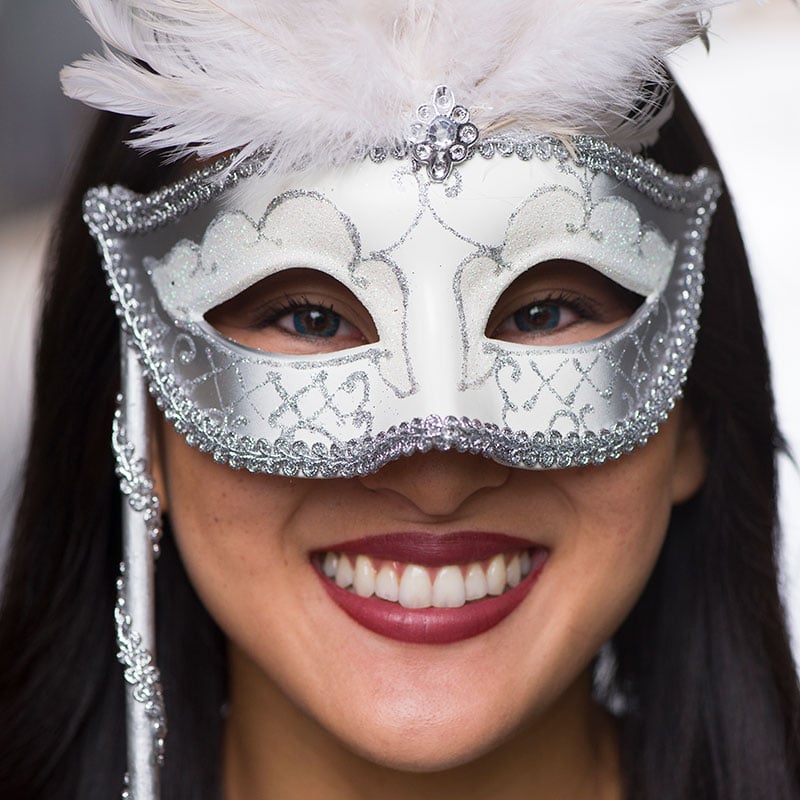 Age: 25
Occupation: Owner and Instructor, Queen of Hearts Fitness
Charity: Girls2Divas
​About the charity: Girls 2 DIVAS Mentoring Program Inc. is a 501c3 non-profit organization that provides the tools and resources for helping girls become successful, driven young women. They offer a one-on-one mentoring and leadership development program for middle and high school girls in Leon County. Their mission is to help the next generation of leaders discover their purpose in life, reinvent their self-esteem and develop life, social, leadership, entrepreneurial, college and job skills.
---
Hsiang's July 29 Auction Package: Destin Getaway
---
Q & A
---
Why did you choose this charity to support? I love their mission of providing girls with the tools and resources to help them become successful, driven women.
What is the most adventurous thing you've ever done? Opening a pole and group fitness studio (Queen of Hearts Fitness). That's definitely been an adventure!
What is the most played song on your iPod? Humble by Kendrick Lamar or Stay by Zedd and Alessia Cara.
If you could travel back in time and meet yourself as a 10-year-old kid, what advice would you give yourself? Appreciate every moment and everything that's around you. Take every situation as an opportunity to learn more and develop yourself.
What is your most distinctive characteristic? I have dark colored patches on my left shoulder, and people always ask if it's a bruise from a pole or something. I just tell them they're my leopard spots.
What is your motto? "You can be the ripest, juiciest peach in the world, and there's still going to be someone who hates peaches."
What is your favorite thing to do on the weekend? Beach, brunch and anything with friends!
What do you believe your greatest accomplishment in life is? My greatest accomplishment and something that I'm constantly working towards, with the help of a great team, is growing the culture at Queen of Hearts and creating a safe space where people feel accepted and empowered. It's very rewarding when people send messages saying how much they appreciate the people, the atmosphere and how coming to our studio has helped them become stronger and more confident!
Are you a morning person or night owl? I'm definitely a night owl. Those are my most productive hours!
What's your lucky charm? My cat, Coconut!
What was your screen name in middle school? Shadskyball. I didn't like generic screen names, so I put together a combination of my cats' names at the time: Shadow, Frisky and Furball!
What's your favorite piece of exercise equipment? The pole! Pole fitness is an amazing upper body and core workout that is great for cardio and endurance. It gives you an incredible feeling when you get a new trick that you didn't think your body was capable of doing!
What is your favorite Netflix binge series? I don't watch TV much, but I do enjoy The Profit.
What's your bad habit? What's your good habit? Bad habit: falling asleep on the couch. Good habit: drinking lots of water!
Facebook, Twitter or Instagram? Not Twitter
What's your favorite splurge/indulgence? Heels!
What was your worst fashion disaster? In elementary school, Walmart had these two-piece sets with a long, patterned skirt and a matching long-sleeved top. I would get together with a group of five or so friends and wear them on the same day so we could all be matching.
At which sport do you most excel? Pole! Currently, I mainly teach classes, but when I first started, I competed up to a national level. Now we have some awesome instructors and students who are representing!
I'd love to have back all the time I've spent … on useless thoughts, worries and assumptions.
I regret that I have no talent for … being a cat whisperer.
What is your most treasured possession? Movement. Sometimes it's easy to take the simple things for granted.
What quality do you most admire in people? I love open-minded people who can appreciate all walks of life.
If a dance were named after me, it would be called … the Werk 'n' Twerk.