Top Single Profile: Elizabeth Rosario "Ely"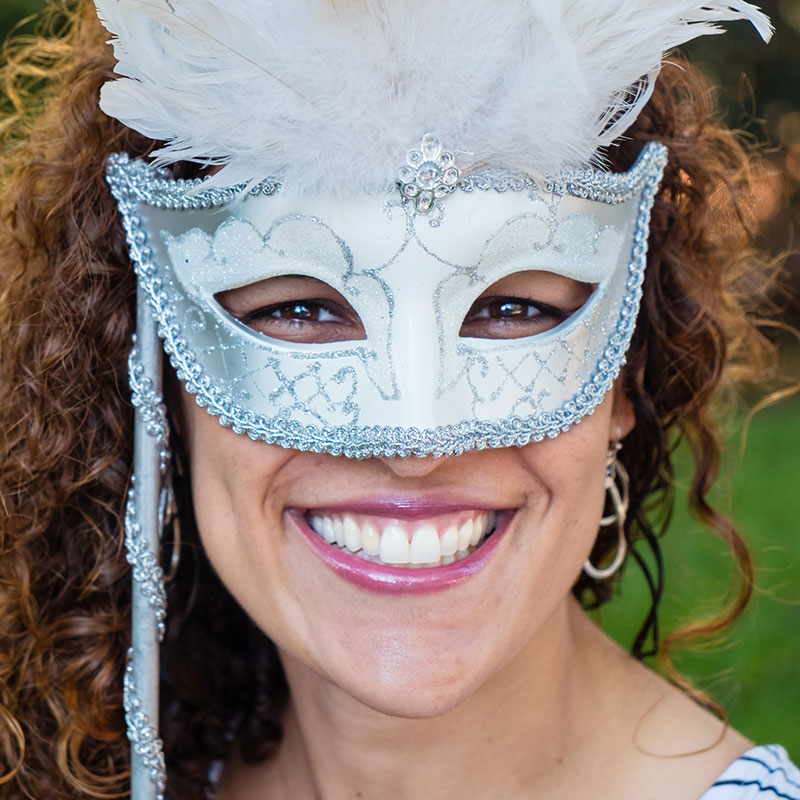 Age: 38
Occupation: Business Manager at Jackson Properties and Financial Services
Charity: Hang Tough Foundation
About the charity: Hang Tough Foundation is a physical, mental and financial reprieve providing support, hope and encouragement to families during their journey with childhood illness or special need. Hang Tough Foundation was established to provide an encompassing approach to taking care of the entire family that has a child affected by a chronic or life-altering illness and special need in the Big Bend Area. Hang Tough Foundation is a refuge, outlet and a support system encouraging families facing childhood medical crisis to "Hang Tough."
---
Ely's July 29 Auction Package: Tops'l Beach Getaway
---
Q & A
---
Why did you choose this charity to support? It is a local charity helping kids and families here in Tallahassee and the surrounding areas. The co-founders are personal friends and there is something to be said about getting involved to help those that are closest to you. I see first-hand how this organization touches so many people, and I saw the co-founder's son live with cancer and become a Hang Tough hero by beating cancer at the tender age of 2. There is no better feeling than knowing I can make a difference in the lives of so many others that live around me and see it firsthand.
What is the main character trait you look for in a potential date? Honesty.
What is the most adventurous thing you've ever done? Completing in Ironman Florida in 2014 and the yearlong training that went along with it.
What is the most played song on your iPod? Vivir mi Vida by Marc Anthony.
If you could choose to stay a certain age forever, what would it be and why? I have lived and learned and I'm still young and fit enough to enjoy life. I am able to take each day as it comes and have plenty of love to give.
What would you prefer to do for a living if money was not a factor? A surgeon.
If you could travel back in time and meet yourself as a 10-year-old kid, what advice would you give yourself? Allow people that truly care about you to help you. They are extending the offer because they love you and want to see you in a better place.
What do you consider your BEST attribute? My charisma and energetic personality.
What is your most distinctive characteristic? My smile and my curls.
What is your motto? Just get it done.
What is your favorite thing to do on the weekend? Typically involves something active, usually with my kids, and clean my house … yes, cleaning is very soothing to me and it is a way to get rid of negativity and start a brand new week.
What do you believe your greatest accomplishment in life is? Getting an undergraduate degree from Florida State University while being a teenager and single mom and an MBA from Colorado State University. I had my oldest daughter at the age of 17. Giving up was not an option. I was able to be a positive role model and example for my daughter and succeed in my journey while having many ups and down but never taking my eye away from the final destination. I learned how to be a woman because of her and I showed her how to be a strong woman along the way.
Do you have any hidden talents? If so, what? Dancing salsa and writing are passions of mine that many have not seen.
Are you a morning person or night owl? I am more of a 24/7 kind of person. I get up early and go to bed late quite often, but I enjoy the morning best.
What's your lucky charm? My quartz turtle.
What's your favorite piece of exercise equipment? The TRX straps.
What's your bad habit? What's your good habit? Bad habit, Coke zero. Good habit, exercise.
What's a relationship deal-breaker for you? An insecure man.
What's your favorite splurge/indulgence? Tiramisu.
What's your favorite magazine? The Atlantic Magazine.
At which sport do you most excel? Triathlons.
I regret that I have no talent for…Singing, God knows I can get into it.
What is your most treasured possession? My children, or as I like to call them, "my monsters."
What quality do you most admire in people? Honesty.
If a dance were named after me, it would be called … My oldest daughter thinks it should be The Ely. "Because what else is there?" she says. But I think it would be "Muevelo" which is Spanish for "Move it."
Name a world leader that you would like to have dinner with. Barack and Michelle Obama.
Reality shows are so overrated.