Top Single Profile: Allyce Heflin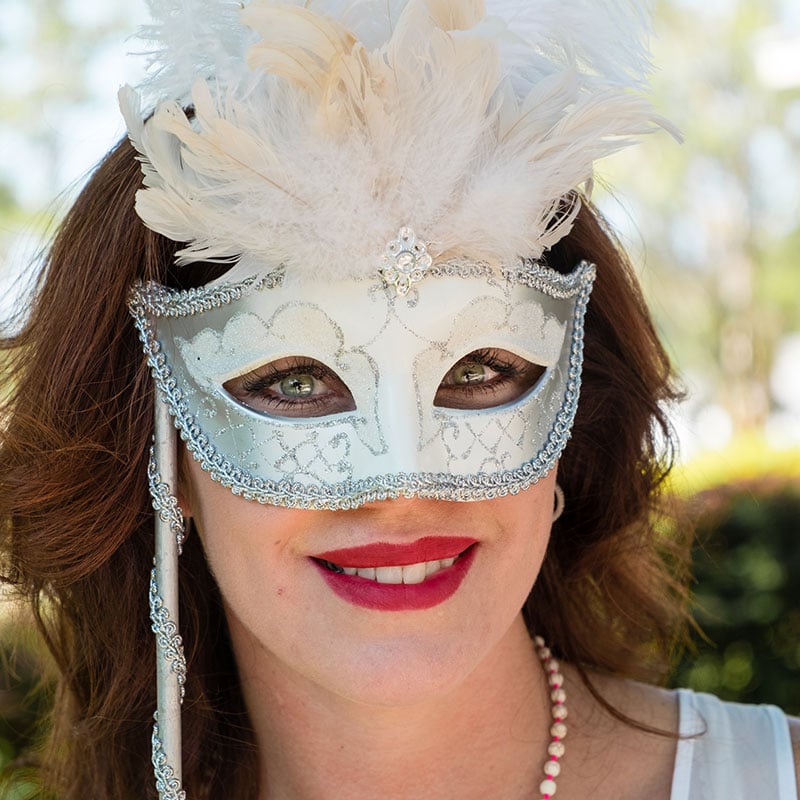 Age: 40
Occupation: Lobbyist at Southern Strategy Group
Charity: Tallahassee Community Chorus
About the charity: The internationally acclaimed Tallahassee Community Chorus is one of the largest non-auditioned, all-volunteer choral ensembles in the country with 250 members. The mission of the chorus is to promote choral music through excellence in performance and to reach out to the schools and the community. Members of the chorus must bear their own expenses. The chorus has established a Singer Scholarship fund to provide financial assistance to members who might not otherwise be able to participate in the chorus or chorus activities.
---
Allyce's July 29 Auction Package: Destin Getaway
---
Q & A
---
Why did you choose this charity to support? I have been singing with the chorus since 2008. It is a wonderful, inclusive organization that provides community outreach and education about music and the arts.
What is the main character trait you look for in a potential date? Kindness, intelligence and a wicked sense of humor.
What is the most adventurous thing you've ever done? Climbed Half Dome in Yosemite National Park.
What is the most played song on your iPod? The Schuyler Sisters – from Hamilton the musical.
If you could choose to stay a certain age forever, what would it be and why? I think I have aged well and I certainly wouldn't want to repeat any past mistakes. The years keep getting better.
What would you prefer to do for a living if money was not a factor? I would be a poor actor/singer/songwriter in Manhattan, starring in an off- Broadway musical.
If you could travel back in time and meet yourself as a 10-year-old kid, what advice would you give yourself? Don't sweat the small stuff, dream big and always chase those big dreams.
If you could meet anyone, living or dead, who would it be and why? My namesake, my great, great, great grandmother.
What do you consider your BEST attribute? My wit.
What is your most distinctive characteristic? My laugh and my ability to spontaneously break out in song.
What is your motto? "Anything you can do, I can do better." – Annie Get Your Gun
What is your favorite thing to do on the weekend? Go on "racecations" with all my fitness running friends.
What do you believe your greatest accomplishment in life is? My three wonderful, beautiful children: Hannah, Marco and Macee.
What is at the very top of your bucket list? To walk the Camino de Santiago.
Do you have any hidden talents? If so, what? Absolutely! Wouldn't you like to know what they are?
Are you a morning person or night owl? Both — it just depends on what is happening.
What's your lucky charm? Stacey Webb
What's your dream car? A graphite exterior Aston Martin convertible with wine red leather interior.
What was your screen name in middle school? I didn't have one; that was before my time.
Are you one to kiss on the first date? Yessss.
What's your favorite piece of exercise equipment? Indorower.
What is your favorite Netflix binge series? Of all time – "Gilmore Girls"; Currently – "The Crown."
What's your bad habit? What's your good habit? I am a horrible procrastinator, but I am also very thorough.
What's a relationship deal-breaker for you? Smoking.
Facebook, Twitter or Instagram? Why limit to just one?
What's your favorite splurge/indulgence? Traveling the world – Machu Picchu, The Himalayas, Amalfi Coast, Fiji, Antarctica — the list could go on and on.
What's your favorite Pandora channel? Evanescence and Hip Hop BBQ.
What's your favorite magazine? Tallahassee Magazine, of course!
What was your worst fashion disaster? 80s bangs.
Which celebrity do you most resemble? Rena Sofer from 24.
At which sport do you most excel? Running.
I'd love to have back… all the time I've spent … Facebooking.
I regret that I have no talent for … Saying no.
What is your most treasured possession? My voice, which allows me to sing and make music and advocate for those that don't have a voice.
What quality do you most admire in people? Loyalty and honesty.
If a dance were named after me, it would be called … the Bourbon Booty Bounce.
Do you have a desire to see the Rolling Stones in concert? Absolutely. And I ain't too proud to beg!
Name a world leader that you would like to have dinner with. Queen Elizabeth in Windsor Castle.
Waiting on budget allocations is so overrated.