Fast Cars & Mason Jars
Fundraising event benefits displaced children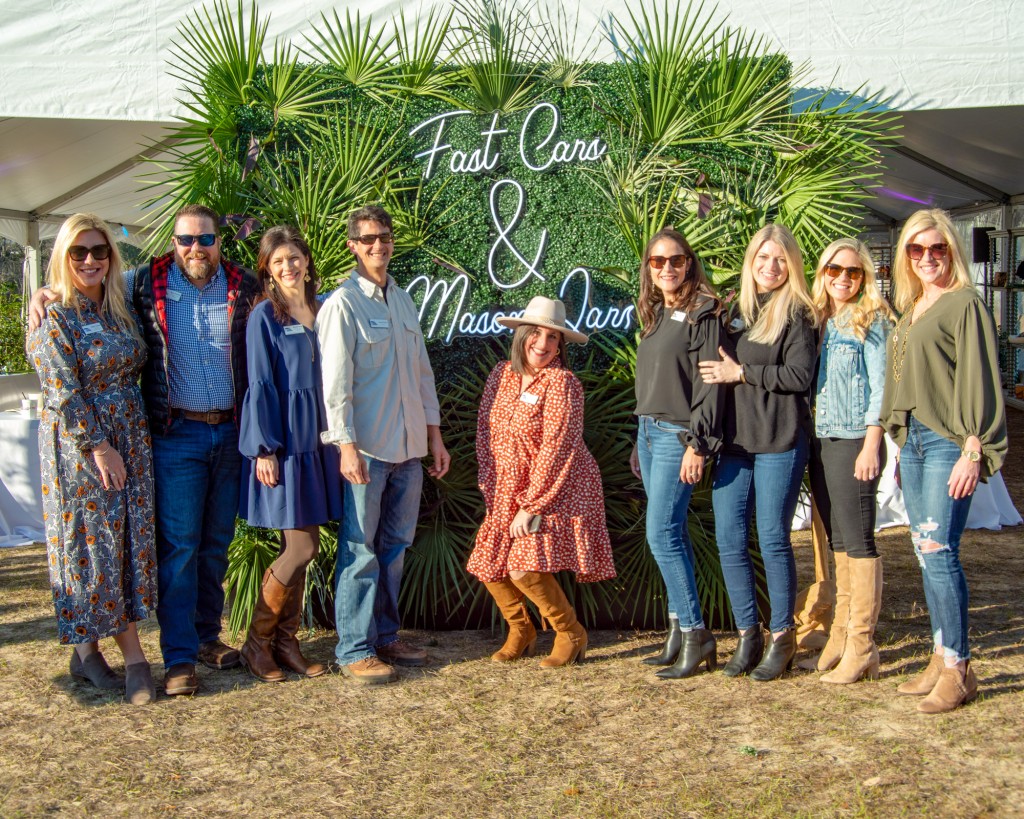 The tropically themed Fast Cars & Mason Jars event, held Feb. 19 at Phipps Farm, welcomed more than 400 guests who joined in raising funds for Tree House Tallahassee, a nonprofit that meets the needs of displaced children.
The organization strives to keep sibling groups together, thus minimizing trauma associated with already difficult situations. It uses funds raised by Fast Cars & Mason Jars to meet the needs of children requiring emergency shelter and to make their holidays special.
"This event not only helps to keep our lights on, but helps children to have a sense of normalcy whether it be new clothing, providing activities, completing renovations to the house or giving the children gifts during holidays," said Meredith Strange, Tree House Tallahassee's president-elect.
The evening began with passed tropical cocktails that aligned with the event's' South Florida theme. Inside the Phipps Farm horse arena, guests enjoyed a sit-down dinner catered by Social Catering and came together to enliven a live auction. John Gandy Events fully embraced the theme, setting the scene with vibrant colors and prints.
Throughout the night, guests made their way to the silent auction tent, posed for photos in front of a palm tree background and participated in the event's first-ever bourbon pull, which proved to be highly popular, selling out within the first hour. An after-party held in a pasture featured music by the Michael Miller band, food trucks and a photo van.
The event was made possible by presenting sponsor Dale Earnhardt Jr. Chevrolet and additional sponsors Fasig Brooks Law Offices, Florida Power & Light, Capital City Bank, SKD Consulting, Simply Healthcare, HCA Florida Capital Hospial, First Franklin, Gartner, Walmart and TECO.
Vendors included John Gandy Events, Social Catering, Phipps Farm, Brian Barnard's Flooring America, Digital Eyes Studios, In Tents Events, PSG – Production Support Group, Marpan, Simpson Nurseries, Talquin Portable Restrooms, Tri-Eagle Sales and The Workmans.
To learn more, visit TreehouseTallahassee.org.