Fall Fun For All
Tallahassee Museum flourishes in fall months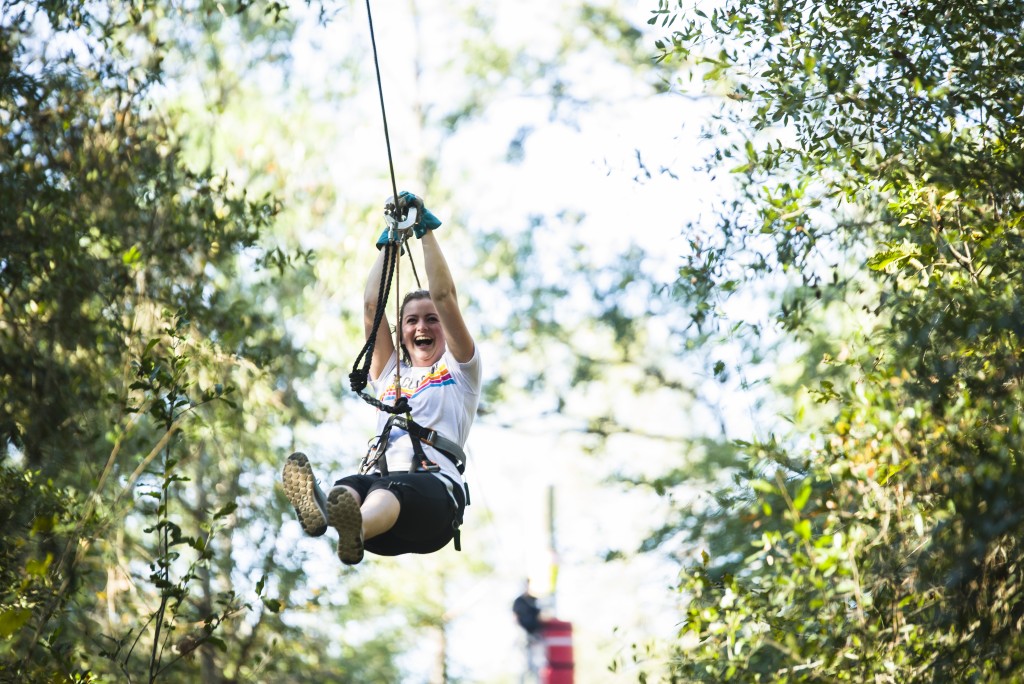 A Northwest Florida fall is the sweet spot for being outdoors. On the 52 acres the Tallahassee Museum inhabits, the steamy summer fades into brisk days, and the sun seeps through the fall foliage to provide a different perspective, whether it's below on the many walkable adventures or above as you soar tree to tree via zipline.
Since opening in 1975, the Tallahassee Museum has been a family favorite for both residents and visitors. From ages 5 to 85, delight can be found, and adventure awaits with three tree-to-tree zipline courses, wildlife exhibits, an aviary, an active farm, historic buildings and more.
The museum is also known for its events and for hosting groups, aspects that will be returning this fall after they were dearly missed in 2020.
"We are excited to be much more open and seeing strong numbers of people visiting," said Katherine Ashler, vice president of philanthropy at the Tallahassee Museum. "We have reinvigorated our programs and look forward to offering events again. We are delighted to have groups back safely and comfortably."
Staple community events, such as Zoobilee on Oct. 29 and Market Days during the first weekend of December, will resume this year with more anticipation than ever. Ashler also looks forward to having school groups on the grounds again, just in time to view the new animals arriving this autumn.
Visitors delight in getting up-close looks at rare animals. Ashler sees the same looks of awe when families and friends connect and discover together all while absorbing the history and diversity of the Big Bend region.
With the museum fully operating, membership has become all the more valuable as it benefits the member, the museum and the community. Membership offers perks such as special event discounts and free admission while also providing this nonprofit with the funds necessary to increase programming and constantly improve the facility.
"After over 60 years, we continue to evolve and provide opportunities to connect and learn as a community," said Ashler. "The museum is a gem in the community that holds a lot of love and tender feelings for many. The people who visit are the partners to our success."
3945 Museum Rd, Tallahassee, FL 32310 | tallahasseemuseum.org | (850) 575-8684