Your Heart, Your Health
Stats to help you take heart.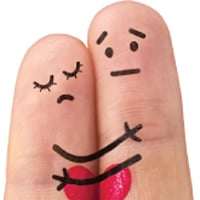 Heart disease is the leading cause of death for women and men in the U.S. Because February is American Heart Month, here are some statistics on the cost of cardiovascular disease and how you can learn to prevent it by eating and living better.
2 million – Heart attacks and strokes suffered by Americans each year
2,200 – Americans dying each day from heart disease and strokes
68 million – Americans with high blood pressure
$444 billion – Cost of health care expenses and lost productivity resulting from cardiovascular disease
200 mg/dl – Maximum desired cholesterol level
16.6 percent – U.S. adult population with high cholesterol
18 – The age when blood pressure should first be checked
30 minutes – Amount of moderate daily activity that will help lower cholesterol and blood pressure
5 – servings of fruits and vegetables each day will help prevent heart disease
1,200 calories and 53 grams of fat are in the average fast food "value" meal.
3,500 calories equals one pound of fat.
539 calories are in a large serving of fast food French fries – more than one-quarter of the daily 2,000-calorie average recommended by the FDA.
255 calories can be burned off by a 200-pound person walking 2 miles in an hour. (Running five miles in an hour will burn 755 calories.)
Sources: American Heart Association, U.S. Food and Drug Administration, University of Rochester Medical Center, livestrong.com, Centers for Disease Control, Mayo Clinic