Josh Cooper Brings The Heat In 2019 World Food Championship
Tallahassee political consultant gets ready for spot at event's Final Table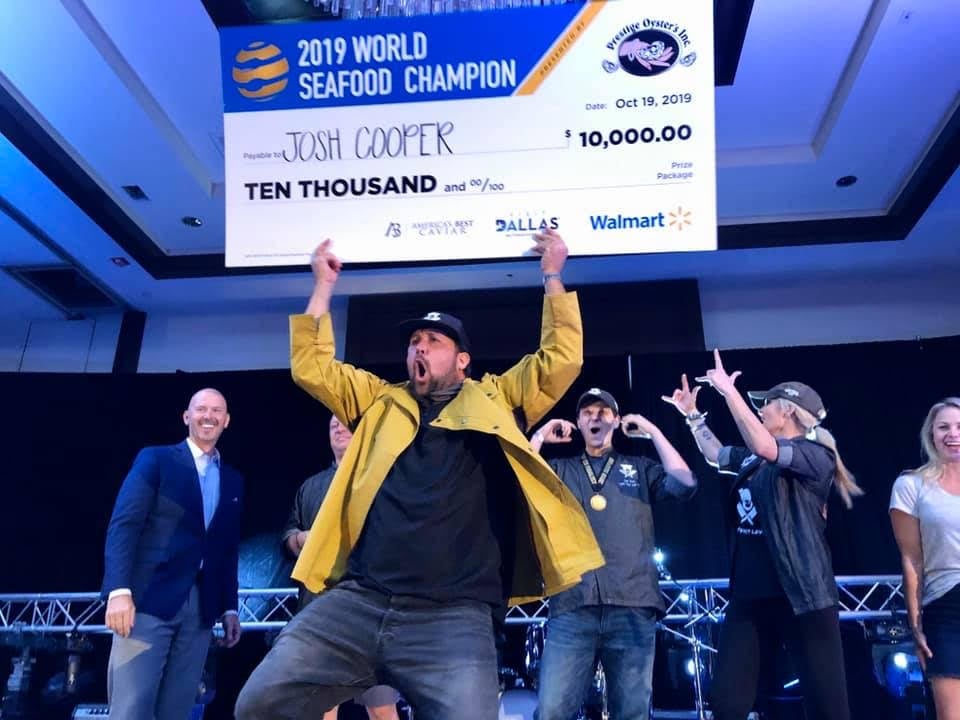 From facing off with other culinary artists on Season 8 of MasterChef to competing in the World Food Championships, Josh Cooper is no stranger to feeling the heat in the kitchen.
A political consultant, Cooper has found additional excitement in the art of cooking, which for some can become a mundane task.
"I'm an at-home cook," Cooper said. "I'm self-taught and never got any culinary training."
Cooper and his fiancé, Gannon Hunt, began a competition barbeque team called Cooper's Next Level BBQ, and although they're best known as barbeque pit masters, their culinary creations don't stop at pork.
They're a quite hit with seafood, for example.
Cooper's Next Level BBQ won first place in that category at the 2019 World Food Championships last month in Dallas.
The multi-day competition attracted over 1,400 cooks from 42 states and 15 countries, and it aimed to find the best cooks in each of 10 categories — bacon, barbeque, burger, chef, chili, dessert, recipe, sandwich, steak and seafood.
Cooper and his fiancé cooked up a winning dish of Pan-Seared Scallops with Caviar Champagne Beurre Blanc.
"To be considered the best in the world is mind-blowing," Cooper said. "I always knew I could cook, but I was never sure if I could compete."
Each category champion walked away with $10,000 and a seat at the event's Final Table competition, which will take place in the spring.
"We're going to try to extend our brand," Cooper said. "We want to start bottling some of our sauces, make more appearances, and maybe do some social media promotions. It's a hobby that costs a lot of money, and it's a way that my fiancé and I can get away and compete together."
Cooper qualified for the 2018 World Food Championships via an online submission of his Crab Cake Benedict recipe. He took ninth place in and secured his spot in the 2019 competition.
Looking forward to the final round of the competition, Cooper assures us that Next Level BBQ is ready to cook any type of dish that's thrown its way… except for dessert.
Barbecue sauce on a banana split? We get his point.