Fundraising Effort for FSU Football Player Passes $100,000
Florida State University student Janarius Robinson feels community support after devastating loss.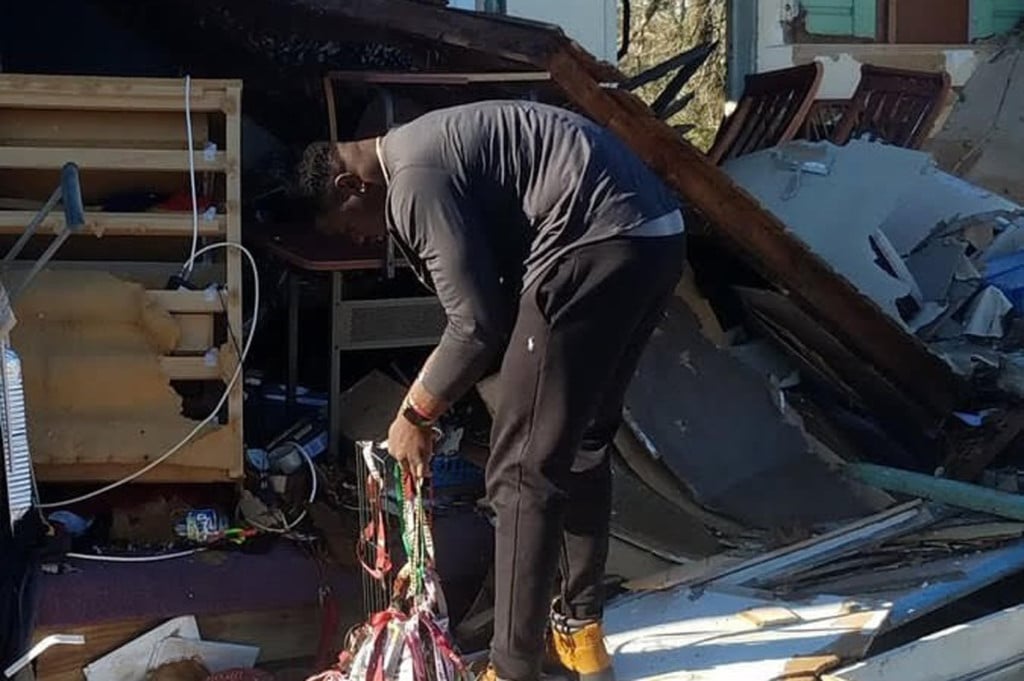 Florida State University football fans and others have rushed to the aid of defensive end Janarius Robinson — pledging more than $100,000 in donations after his Panama City home was destroyed last week by Hurricane Michael.
"I wanted to take a moment and thank everyone who has contributed thus far,"  Robinson wrote Thursday on Twitter as he prepared for Saturday's home game against Wake Forest. "My family and I are forever grateful for your generosity."
Robinson, a junior, on Tuesday started a funding campaign on the GoFundMe website and posted a photo of his home, most of it no longer standing, "leaving me and my mother homeless," he wrote.
"We love Panama City," Robinson, who attended Bay High School, wrote on his GoFundMe page. "It is where my mother was raised and we want to rebuild our home."
Saying "Always support NOLES in need" and "He's a Nole, he's family," supporters immediately showered Robinson's page with encouraging words and donations — pledging thousands of dollars in a matter of hours.
Robinson set an initial fundraising goal of $50,000 and increased it to $75,000 on Wednesday after pledges kept pouring in.
His campaign went over the $100,000 mark over the weekend through donations from over 1,800 people.
"We're all Noles!" Ethan Grabill wrote on Robinson's page.
The National Collegiate Athletic Association, which maintains strict guidelines on funding for student-athletes, didn't need to grant an exception for Robinson's GoFundMe page, spokesman Christopher Radford said.
"NCAA rules permit fundraisers for student-athletes in this type of scenario," Radford wrote in an email.
Click here for other ways you can support the Hurricane Michael disaster relief efforts.