Here's How You Can Help Hurricane Michael Relief Efforts
Here are the steps you can take right now to support those affected in Tallahassee and beyond.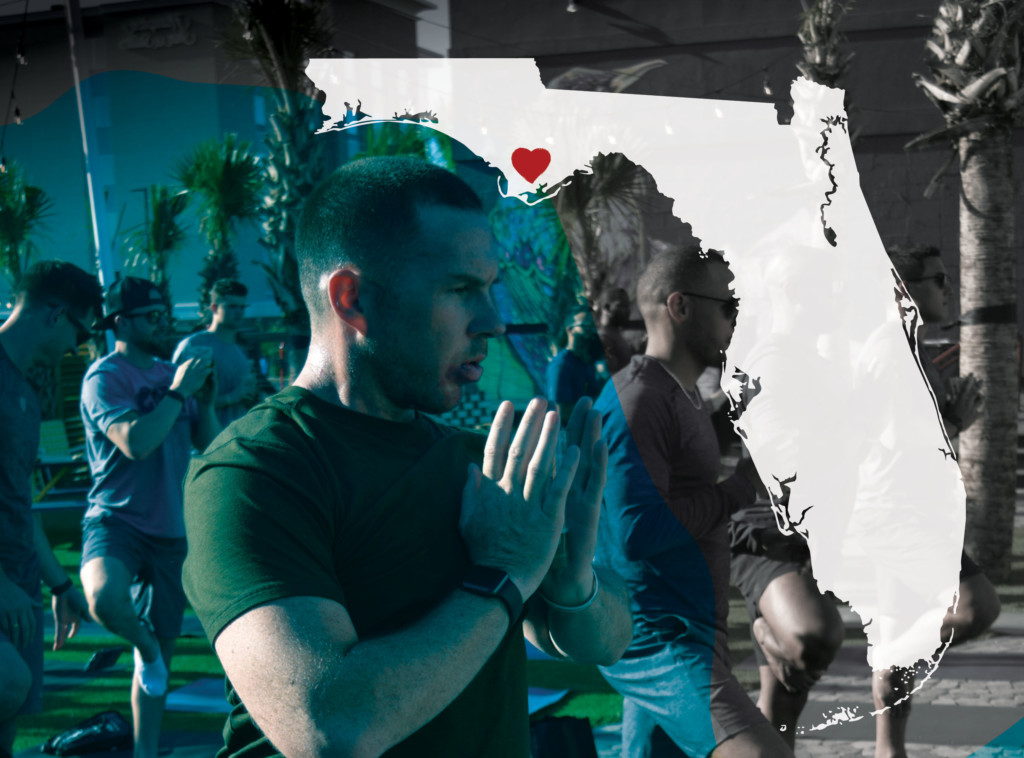 Hurricane Michael reminded us of our greatest strength as a Big Bend community: We care about each other.
Examples from throughout our communities underscore the ways in which residents have helped and supported each other in the wake of this devastating storm.
As our region continues to recover, we invite you to consider this space on our website as a resource on how you can give time, money, shelter, food, water or other contributions — plus on how you can help with displaced animals.
Give Back Locally
Coldwell Banker Hartung and Noblin, Inc.: Before the storm, the Tallahassee real estate company already had been raising money and supplies for the City of Tallahassee Animal Service Center and Tallahassee Big Dog Rescue. "Now you're hearing these stories come out about animals being displaced by the storm," said company spokeswoman Brittany Palmer. "We want to support animals as well as people during this time."
Engage TLH: Formerly the Community Outreach Program, Engage TLH allows students to get involved in regular or one-time service in the Tallahassee community. Sign-up now to assist local Tallahassee non-profit agencies recover from Hurricane Michael. Outreach trips start this week.
BB&T: The Governors Crossings location will be accepting donations for disaster relief. Donations can be dropped off at their office: 102 N Blairstone Rd. Tallahassee, FL 32301. You can contact them at (850) 877-0140.
Second Harvest of the Big Bend: Donate funds, food or your time. Volunteers can help load emergency food and water onto trucks for people recovering and funds raised will help provide disaster relief supplies, including food and water, to those in need following the hurricane.
We Are The Workmans: They have partnered with Jesse Taylor Creative to design a shirt that gives back. All proceeds from the shirt sales will go to Mexico Beach- and Port St. Joe-based nonprofits, directed to their Hurricane Michael relief funds.
Panhandle Pasta Project: The effort helps provide a warm meal to those who were unable to evacuate or obtain resources post-disaster. You can donate to the local cause here.
Area Agency on Aging for North Florida: They are collecting donations to bring to their seniors in affected communities. Donations can be dropped off at their office: 2414 Mahan Drive in Tallahassee. You can find more information on the specific needs of seniors here.
BowStern: Tom Derzypolski, the president of BowStern, is setting up volunteer stations to help out the small cities of Blountstown and Marianna. You can send supplies or help volunteer at 16119 N.W. Highway 71, South Blountstown, Florida.
Airbnb: Hosts in the hurricane-affected region have signed up to house those in need, including relief workers in the area to help rebuild. Available homes are marked on a map and are free to relief workers and those displaced by the storm from Oct. 8 to Oct. 29. Want to help host hurricane evacuees? Sign up here.
Yoga for a Cause: Enjoy yoga with raffle drawings from the local Lululemon, including one full outfit and multiple yoga mats. Donations will directly help rebuild the lives and neighborhoods of those affected by Hurricane Michael. Reserve your spot here.
Drip Drop Fitness: The fitness studio will be collecting supplies in its Tallahassee studio. Those items will be given to those affected in Mexico Beach. See here for their list of supplies and contact information.
Feeding the Gulf Coast: The organization is looking for volunteers to help make sure families in affected areas have enough food. It is working with organizations including Feeding America, Voluntary Organizations Active in Disaster, or VOAD, to distribute food in areas affected by Hurricane Michael. Volunteer or make a donation here.
Big Brothers Big Sisters of the Big Bend: BBBS is collecting supplies to be taken to the Red Cross station in Blountstown. Please bring non-perishable food, water (preferably gallons), or any of the following donations to the BBBS office (565 E. Tennessee St) today through Friday, October 19, 9am-5pm: diapers, wipes, formula, tarps, batteries, bug spray, etc.
"FAMU CARES" Hurricane Michael Relief Drive: FAMU is collecting donations to support students, alumni, faculty and communities affected by Hurricane Michael. Donations of bottled water, hand sanitizer, deodorant, personal hygiene items, first aid kits, baby wipes, pampers, paper towels, batteries, flashlights, manual can openers and non-perishable canned foods until Friday, October 19 at the FAMU Department of Campus Safety and Security, located at 2400 Wahnish Way. Click here for more information.
GFWC Junior Woman's Club of Midtown: Club members are collecting supplies that will be delivered to those affected in Gadsden County. Items can be dropped off at the Law Offices of Thompson, Crawford and Smiley, 1330 Thomasville Road, during normal business hours until Friday. Click here for more information.
Just Get Fit: Donations are being collected at the local studio (2760 Capital Circle NE) until Saturday, October 20 for Hurricane Michael victims. Click here for more information.
Talon Range: Donations for Marianna and surrounding areas are being collected at Talon Range (550 Commerce Blvd, Midway) from 10:00 a.m. – 9:00 p.m. They are in need of gas, gas cans, food, batteries, etc.
NAI TALCOR/Urban Tallahassee: NAI TALCOR and Urban Tallahassee have partnered to collect items needed in our neighboring towns. Please drop off any items you can donate to the red NAI TALCOR tent set-up at Capital Plaza (across from Whole Foods Plaza on Thomasville Road). Click here for additional information and donation suggestions.
Contribute on a Bigger Scale
Facebook: Facebook is matching $1 million in donations made to Save the Children, which is responding to the needs of children and families in affected areas. All donations made on the crisis page or through the Donate Button on the top of News Feed are eligible.
GoFundMe: GoFundMe has put together a list of verified campaigns. They have also set up a general relief fund to directly help those affected by Hurricane Michael.
Global Giving: The website has established a Hurricane Michael Relief Fund to support local emergency medical workers, providing food, fuel, clean water, hygiene products and shelter to the affected communities.
DonorsChoose.org: This charity has created a recovery fund to directly support teachers in classrooms damaged by Hurricane Michael. Contributions will help teachers support their students and restock classrooms with materials such as books, furniture, classroom supplies and technology.
Volunteer Florida: The State of Florida's official private fund supports communities as they respond to and recover from emergencies. Donate to the Florida Disaster Fund here to share funds that will help in disaster-related response and recovery.
American Red Cross: You can make donations for victims of Hurricane Michael by visiting the Red Cross website or texting the word MICHEAL to 90999 to make a $10 donation.
Americares: Working with partners in the area, Americares is deploying an emergency team to provide immediate health care support. Donations are accepted online.
Habitat for Humanity: The organization that partners with future homeowners to build affordable housing said on its website that it is accepting donations that will be used to respond to families affected by Hurricane Michael "until Habitat for Humanity's role in meeting the need is met." Donations can be made online here.
One Blood: This nonprofit, which serves Florida and most of the Southeast, is encouraging people to donate blood to help in disaster response. Details here.