Here's How To Upgrade Your Holiday Appetizers This Season
Colorful and well-presented munchies provide a great way to welcome guests for the holidays.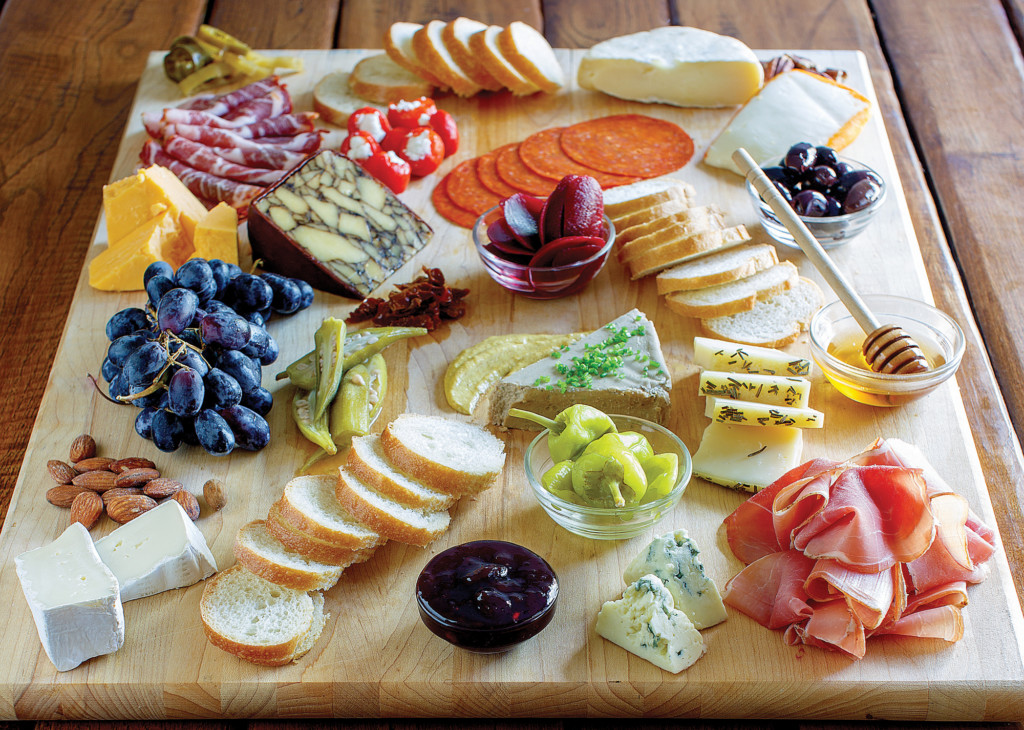 Whether it's at a seasonal cocktail party, a little nibble for visitors or the kickoff to a grand meal, appetizers offer a great way to welcome friends and family into your home while honing your hosting skills.
First, a little Appetizer 101 from Janice Powell, event manager at John Gandy Events: "If it's an appetizer and you're trying to put it in your mouth, you don't want it to be over a bite size and you don't want it to be something you pick up and it falls apart," she said.
Because not every house is equipped to handle a crowd in just one room, Powell also suggests spending a few moments considering how a gathering will "flow," by creating food and drink stations throughout the inside and outside of the house.
Presentation is key, she said, and the more colorful, the better.
"I'm all about a beautiful tablecloth and a beautiful arrangement … because to me that's what makes that food look good," Powell said.
She and fellow Gandy event manager Troy Rentz applaud a good charcuterie board, a collection of meats, cheeses and accompaniments, so guests can build their own appetizers.
But please don't cut your cheeses into little squares, they say.
Offer something that your guests can pick up with a little fork and put on a cracker.
A different spread that Powell adds to her charcuterie or serves separately mixes fig preserves and goat cheese.
Online recipes suggest two ounces of preserves to four ounces of goat cheese, but she goes "by taste."
Old-time appetizer favorites making a comeback include pineapple and cream cheese spread, finger sandwiches, chicken salad and petit fours, Powell said.
Bruschetta is particularly seasonal, with red tomatoes atop a crunchy crostini.
For a wow appetizer that shows off your culinary chops, consider tuna poke, a sushi-like mix that's delicious — and healthful too.
It looks great spooned on an oven-baked wonton chip or served in a pre-made pastry cup.
Try these great appetizer options this holiday season:
The Only Tuna Poke Bowl Recipe You Need
Here's How To Make Your Own Charcuterie Board
Five Things You Can Pour Over A Block Of Cream Cheese