Here's How To Make Your Own Charcuterie Board
Cheese boards aren't just for fancy occasions. Create your own for a fun night in with these tips.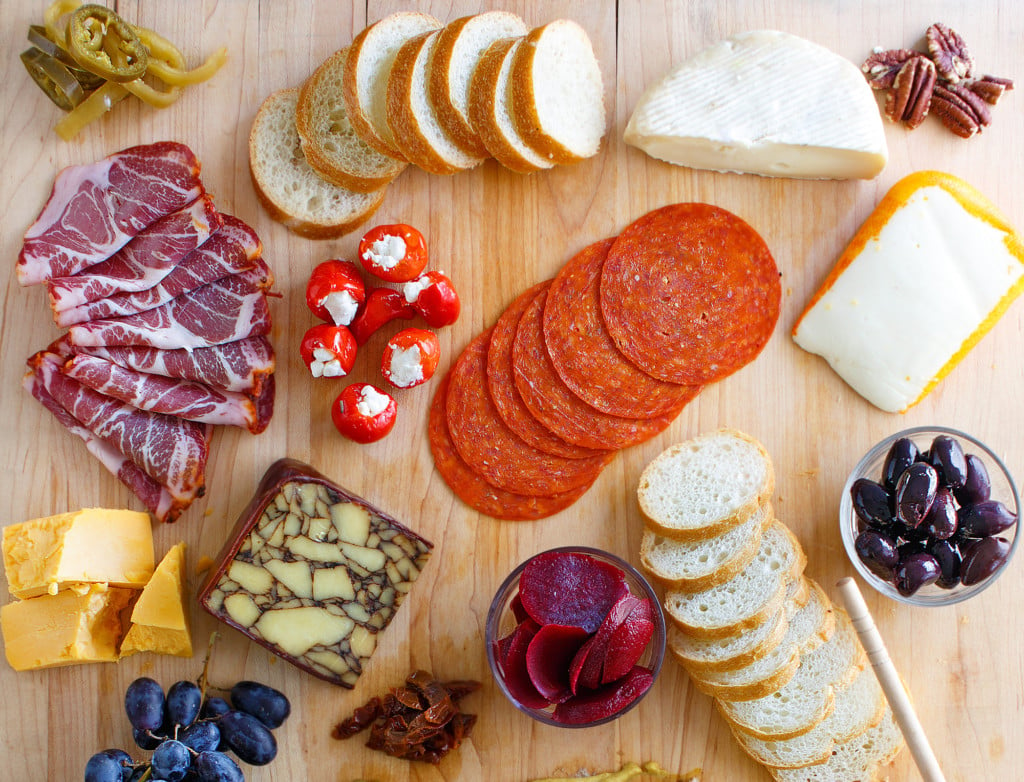 The possibilities are endless when creating a charcuterie board.
Often literally served on a wooden board, it's a collection of meats, cheeses, bread and crackers, and "accents" like fruit and pickles.
The trick is to curate an abundant board that invites guests to indulge in a variety of flavors and textures.
The word charcuterie refers to the meats, and a good selection would include hard cuts like salami and soppressata, thinly sliced meats such as prosciutto and even spreadables such as pate and terrines.
A rule of thumb is to plan on serving two ounces of meat per person if it is a pre-meal appetizer or five ounces per person when it substitutes for a meal.
A mix of hard and soft cheeses should be included, with flavors ranging from mild (chevre and brie) to strong (Maytag blue and Parmigiano Reggiano).
The bread selection can include fancy crackers, crostini or even plain baguette slices. As for the accompaniments, use your imagination.
Recipes have included pickled vegetables, hummus, grapes, melon, jams and chutneys, olives and nuts.
For condiments, consider coarse salt and pepper, grainy mustard and honey.