Five Things You Can Pour Over a Block of Cream Cheese
Get saucy with this twist on the the classic cheese and crackers.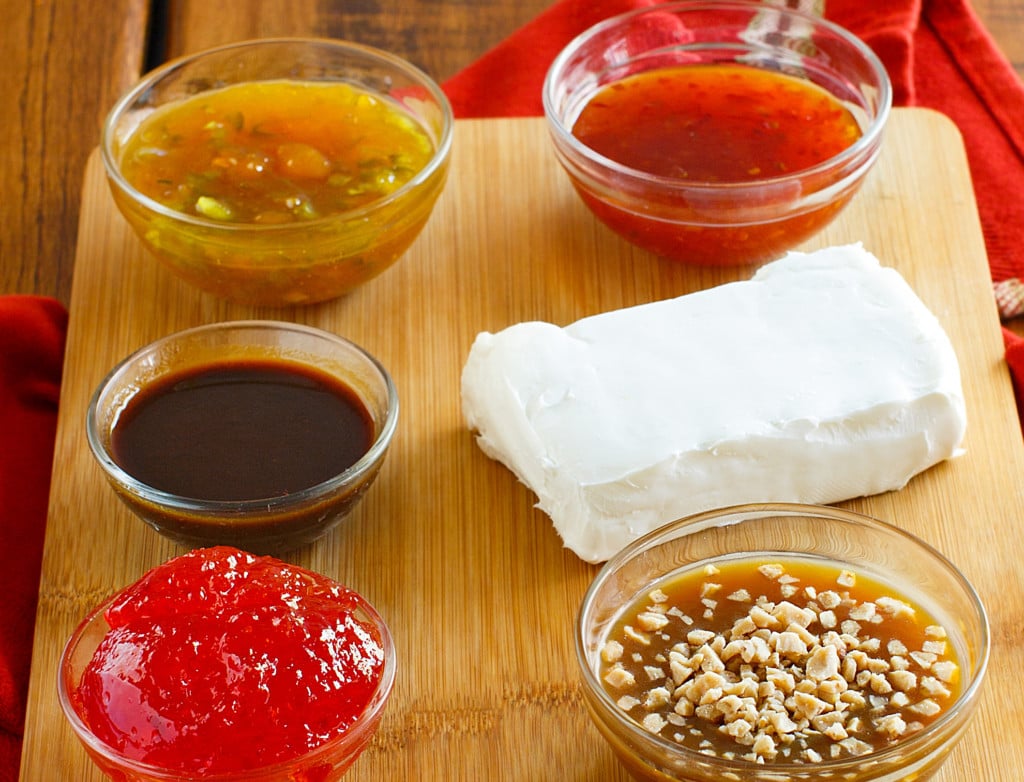 You have days when you can wow your guests and coworkers with a cranberry chutney-topped blue cheese tart or fresh-from-the-oven gougéres.
Pretty much all the other days, you're caught up in the holi-daze of shopping and celebrating — and opening a sleeve of crackers seems like a monumental task.
During those hectic times, we turn to the appetizer go-to ingredient — cream cheese.
Unwrap an 8-ounce block, plonk it on a pretty plate and cover it with one of these sauces.
Present it with a spreader and a collection of crackers for a tasty sweet or savory nibble that comes together in a hurry.
Pepper jelly
Peach or apricot preserves with jalapeños
Pickapeppa sauce
Caramel sauce and toffee bits (works great with apple slices)
Sweet chili sauce