The Only Tuna Poke Bowl Recipe You Need
This recipe is light, healthy and so delicious you'll come back to it again and again.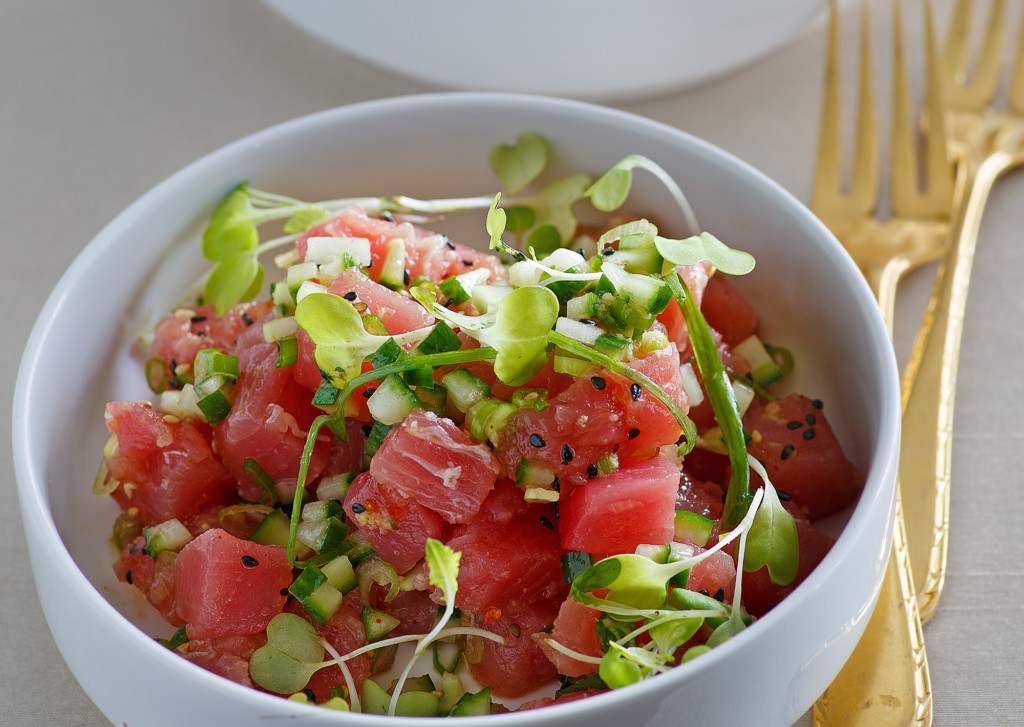 For a wow appetizer or lunch spread that shows off your culinary chops, consider tuna poke, a sushi-like mix that's delicious — and healthful too.
INGREDIENTS
1 pound sushi-grade ahi tuna (also known as yellowfin tuna)
½ cup English cucumber, 1/8-inch dice
3 scallions, finely chopped
3 tablespoons freshly squeezed lime juice (about 2 medium limes)
2 tablespoons soy sauce
1 ½ teaspoons grated fresh ginger
4 teaspoons toasted sesame seeds
1 teaspoon sesame oil
Salt
Togarashi or freshly ground black pepper
INSTRUCTIONS
Place a serving dish in the refrigerator to chill for at least 30 minutes.
Trim any dark flesh and fat from the tuna and discard.
Dice into 1/4-inch cubes and place in a large bowl.
Add cucumber, scallions, 2 tablespoons of the lime juice, soy sauce, 3 teaspoons of the sesame seeds, ginger and sesame oil and stir gently to combine.
Season with salt, togarashi or pepper, and remaining 1 tablespoon lime juice as desired.
Transfer to the chilled serving dish and sprinkle with the remaining teaspoon of sesame seeds.