Forget The Turkey and Make This Pecan Crusted Pork Tenderloin
Spice up your holiday meal with this delicious and moist tenderloin.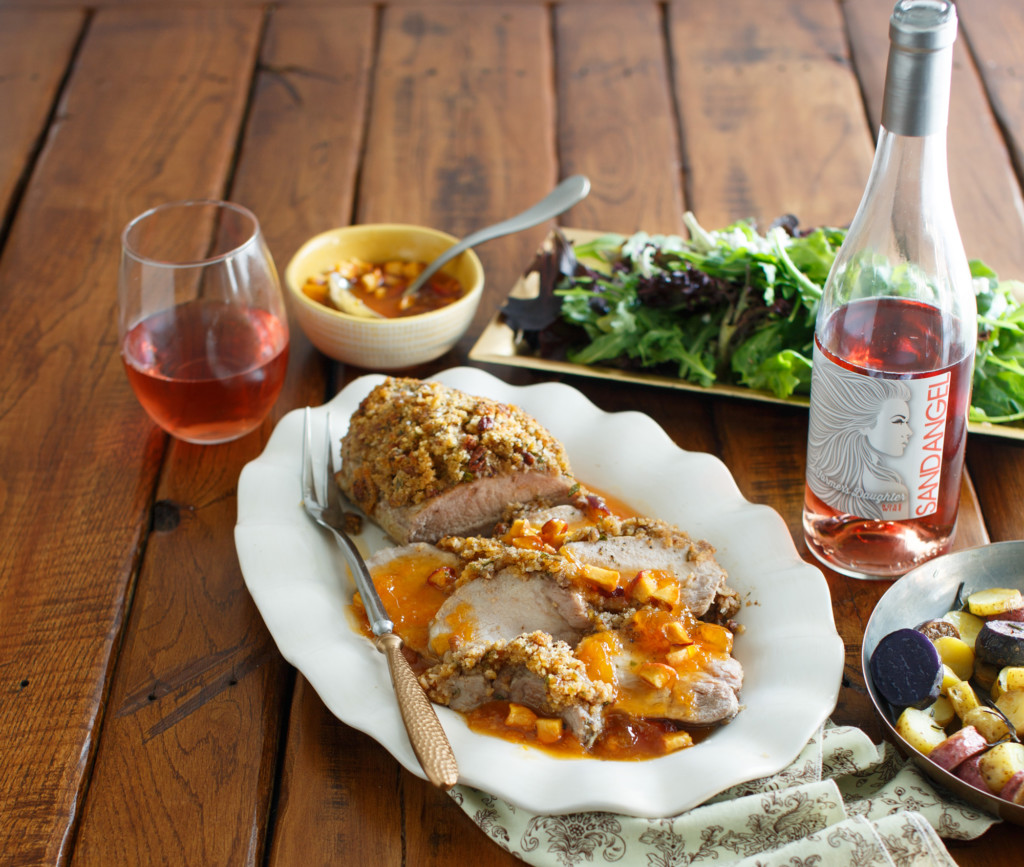 Ingredients
3 pounds boneless pork tenderloin
2 tablespoons soy sauce
1 shallot chopped
½ teaspoon kosher salt
¼ teaspoon ground cayenne
1 cup soft bread crumbs
¾ cup chopped pecans
½ cup apricot preserves
4 tablespoons butter, softened
2 teaspoons smoked paprika
1 tablespoon minced
fresh parsley
Compote
½ cup apricot preserves
1 teaspoon prepared horseradish 
1 teaspoon Sriracha
½ cup chopped fresh or frozen peaches
Instructions
Preheat oven to 350°F. Spray a baking pan with nonstick baking spray.
Remove the tenderloin from packaging, pat dry with paper towels, and season with soy, shallot, salt and cayenne.
Let marinade 20 minutes. In the work bowl of your food processor (or mix by hand), combine bread crumbs, pecans, ½ cup preserves, butter, paprika and parsley.
Pulse to mix well and form a thick paste.
Pat the paste on the outside of the pork to form crust.
Place on baking pan and cook for about 45 minutes.
Check temperature of pork for doneness. It should reach 145°F internally.
Let rest for 10 minutes before carving. Stir together remaining apricot preserves, horseradish, Sriracha and peaches.
Serve with pork. 
Yields 8 servings. The compote can be made up to a week in advance.
You can assemble the pork tenderloin before baking and store in the refrigerator after assembly, up to eight hours in advance.
— Submitted by Jessica Bright McMullen