Cortona Hills Offers the Charm of Craftsman Work with the Ease of New Construction
'Quaint Little Enclave'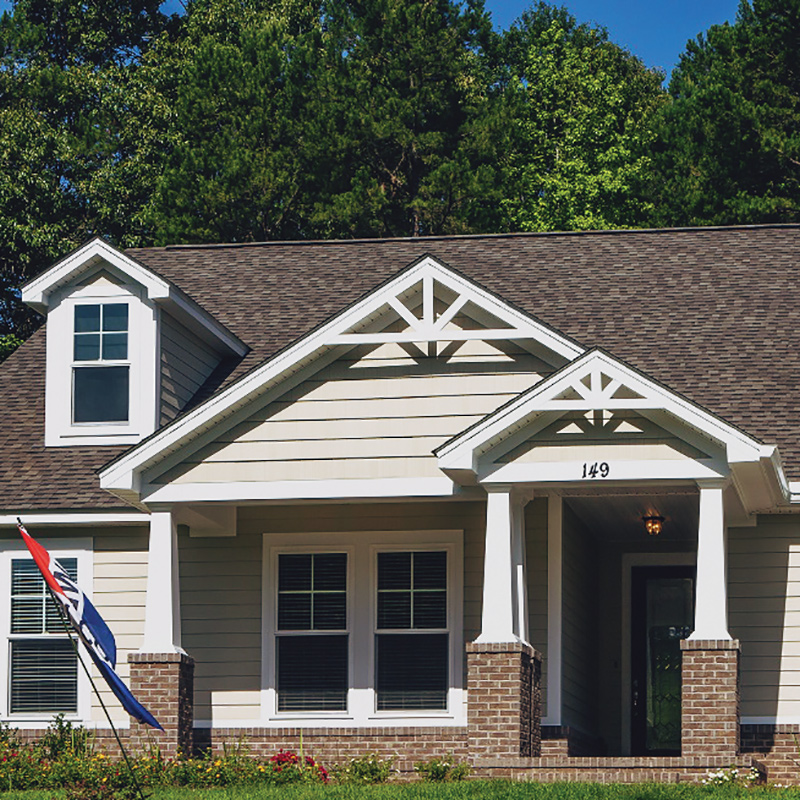 ​
Cortona Hills might not be as established as some of Tallahassee's century-old neighborhoods. But distinguished? Well it is certainly that.
In just two years, the developers at Tallahassee-based Premier Construction & Development Inc. have transformed the nearly raw plot of land situated less than half a mile east off Meridian Road into a thriving community where home prices start in the upper $300s.
"We bought the whole subdivision about two years ago from the bank," recalled Jeff Doxsee, a residential specialist with Premier. "There's only 30 home sites in the whole subdivision so it's a quaint little enclave. (The land) is heavily wooded around it with rolling hills. It's just a beautiful community.
"They are also larger home sites than most of Tallahassee," continued Doxsee, "up to a half-acre. The larger sites enable people to have a wider home to get that nice front elevation that most other communities don't have."
According to Doxsee, Cortona Hills isn't following any particular trends as far as buyer profiles are concerned. Everyone from young families to retirees have been attracted to the classic designs and quality products (including red oak floors, large granite kitchen islands and 7¼-inch baseboards) that come standard in each. Twenty-five out of their 30 homes are already off the market — with five others in various stages of the construction process.
"This is the real deal," said Doxsee. "We even use a century-old process for real hardwood floors. And that comes standard in all of our homes."
The craftsman-styled homes, which range between 2,100 square feet and 2,500 square feet, aren't the only charms of Cortona. In addition to the topography, geography is also a deciding factor for many buyers. A mere 12-minute drive separates the roughly 30-acre subdivision from the region's next exciting undertaking, the Centre of Tallahassee. In about the same amount of time, one can also reach the amenities and conveniences found near the intersection of Bannerman and Thomasville roads.
The schools can't be beat, either. Near Maclay School for those interested in private education facilities, Cortona Hills hits on the public school trifecta for the county: Hawks Rise for elementary, Deerlake for middle and Lawton Chiles for high school.
For families as well as empty nesters, the location of Cortona Hills is one to note — a circle of convenience and calm. "It's surrounded by Ayavalla Plantation, so it's very quiet," ended Doxsee.
---
Quick Look
Address: 149 Cortona Hills
List Price: $391,918
Bedrooms: 5
Bathrooms: 4
Size: 2341 square feet
Contact: Premier Construction & Development, Inc., (850) 933-4899