Comfort or Couture? Why Not Both?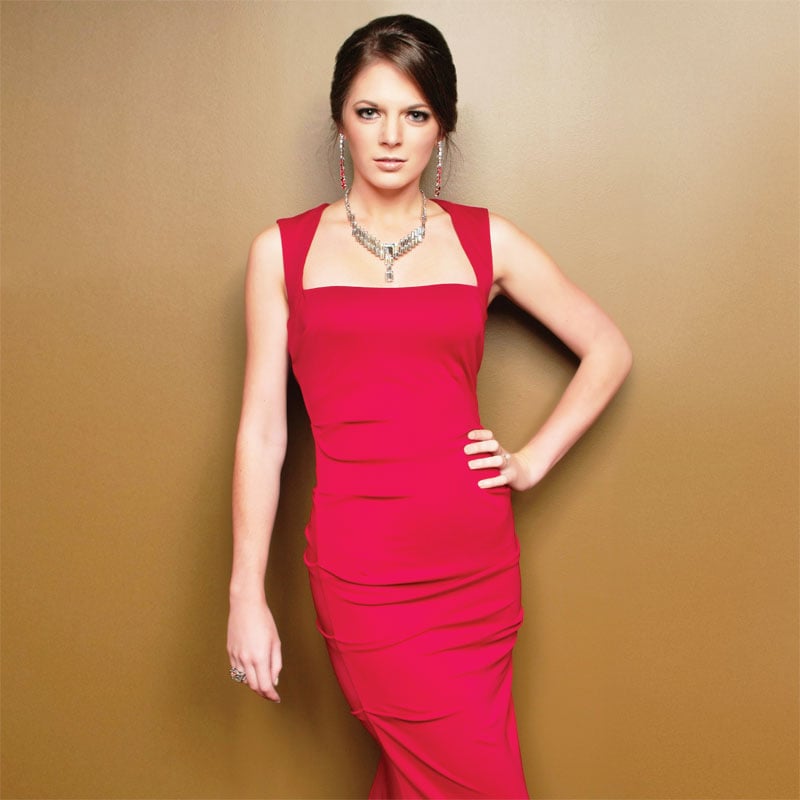 No matter the season, when assembling your wardrobe collection the most fundamental advice you can follow is to "find your comfort." Sure, it's a goofy phrase, but if you find it (your comfort, that is) people will notice and respond to the ease of your companionship. For the holidays, this philosophy can get tricky, but with a little due diligence, you can have your couture and wear it with ease, too.
"Confidence equals beauty," explained Cole Couture owner Carrie McNeill. "We focus on providing the latest in holiday trends while paying precise attention to what makes each woman feel most comfortable — so she will be confident in her look."
Cole Couture and a number of other great, local boutiques are stocked full this time of year with beautiful garments. Take time to peruse their depths thoroughly to ensure you find just what you're looking for and don't fall victim to the aftermath of an impulse buy.
Keep an eye out for classic hues, which align themselves perfectly to the Christmas season. Look for playful patterned and textured prints in traditional shades of red, white, gold and black in silhouettes that flatter your unique figure. To complement holiday gatherings of all persuasions, try to establish a go-to piece that works for any occasion, and accessorize with bold statement pieces true to your personal style.
Styled by Calynne Hill and Terra Palmer, tutudivine.com; Photographed by Marcus Duval; Models: Dixie Leigh Folsom, Terra Palmer; Hair: Jessica Roque, Haute Headz; Make-up: Beautifully Brushed Airbrushed Makeup, LLC.
Universal Truth #1: If you think your dress is too tight, it is. Same rule applies for too loose, too short and too dated.
Dixie Leigh Folsom looks fierce in this red Nicole Miller dress, ($420, Narcissus). Decked out in Swarovski jewelry — including the Prime Time Necklace ($450), Siam Earrings, ($150) and the Swain Ring ($185, all from the Swarvoski Outlet Store at Silver Sands in Miramar Beach) — Dixie is ready for even the blackest of black tie events.
Universal Truth #2: if you're grimacing over your steadily swelling feet in those five-inch stilettos, you're not presenting the best you.
For a faster paced, cocktail attire soirée, BCBG's Lillie Strapless Dress ($338) is the perfect choice for model Dixie. Its vibrant coral hue makes a statement without being boisterous, while the textured fabric brings dimension to a classic silhouette. Pair with statement jewelry, such as Swarovski's Chic Ring Multi Red ($270) and Sensation Earrings ($160), for an ensemble worth celebrating.
We love how festive Terra Palmer looks in this cranberry BCBG dress. As the quintessential holiday wardrobe centerpiece, this little number is as versatile as that lovely Swarovski Shelia Ring ($170) she's wearing. Pair with a black fitted blazer for chilly winter nights on the town or sparkling pumps for your annual New Year's Eve party.
Universal Truth #3: Less really can be more. When in doubt LBD's are always appropriate.
Line & Dot's winter white high/low sweater top ($78) is paired with a sequin and leather combination skirt ($98) Both Cole Couture; Winter white vintage-inspired cape by Line & Dot with bead detail closure ($110, Cole Couture)
Holiday sequin Little Black Dress, also from Line & Dot, with embellished neckline ($98, Cole Couture)