Combining Forces For Good
Navy vets take a disciplined approach to their dental practice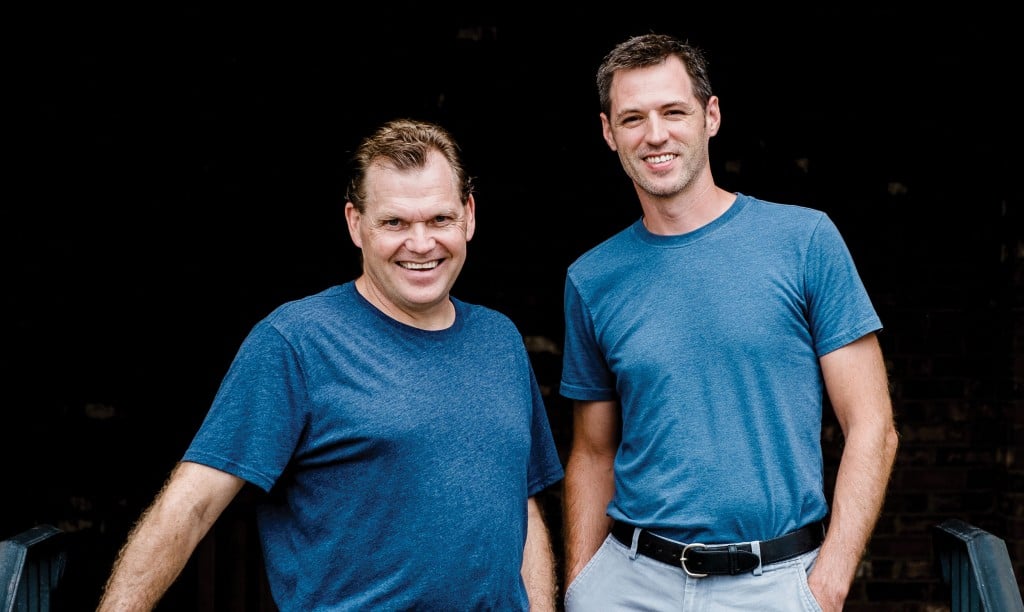 When Tallahassee dentist Lawrence E. Weaver graduated from the Indiana University School of Dentistry in 1988, he found himself dealing with a little wanderlust.
"I grew up in Indiana and lived my whole life there," he said. "At 26 years old, I didn't know if I wanted to set up practice and stay in Indiana. As a dentist, once you sink your feet in, you're not picking them up too often."
Many members of Weaver's family had served in the United States Marine Corps, and many of the department heads at dental school also had been in the armed services.
"I thought I could join the Navy and see if there was something else I wanted to do or somewhere else I wanted to live," he said. "And there were a lot of positive things about it. It allowed me to serve my country, and it gave me a way to hone my skills and see if I wanted to go into a specialty. And, obviously, there's the travel."
His first assignment was with the 22nd Marine Expedition Unit stationed at Camp LeJeune, North Carolina, which was then deployed to the Mediterranean Sea on the USS Saipan. While patrolling the waters of the Mediterranean, Weaver visited Italy, Spain, France and the Spanish island of Mallorca.
"But then we got sidetracked to do Operation Sharp Edge, which was a humanitarian mission off the coast of Liberia," he explained. "They were having a civil war there, and we transported civilians from Monrovia, the capital, and sent them to the neighboring country, Sierra Leone. We did that for about three months."
Lt. Weaver's detour in Africa was not unusual for a commissioned officer in the U.S. Navy Dental Corps, which was established by Congress in 1912. While its primary mission has been, and continues to be, treating Navy personnel and providing triage and surgical support at Marine Battle Aid and Battle Dressing Stations, navel dentists are also often called upon to provide humanitarian assistance and disaster relief in developing countries.
After Weaver's initial six-month deployment at sea, he transferred to Kings Bay Submarine Base in St. Marys, Georgia, where he spent the final three years of his Navy career while living just across the Florida border on Amelia Island. He took the Florida boards and eventually began his private career by taking over the Tallahassee office of
Dr. Joseph Hughes — another former Navy dentist. Today, that practice is a partnership between Weaver and Alan D. Dransfield, DMD, who like his older associate, is also a former Navy dentist.
Dransfield, a Tallahassee native, at first thought he wanted to be an engineer. He earned an associate's degree in civil engineering technology from Tallahassee Community College, then switched gears and earned a bachelor's degree in exercise science from Florida State.
"It never occurred to me to even think about dentistry," he said. "The idea of going to that much school was not interesting to me."
But while doing some job shadowing, Dransfield visited dental practices.
"Looking over the shoulder of a few dentists, it became exciting to me and I thought that maybe going to school for that long wouldn't be that bad," he said.
After doing volunteer work at the Leon County's Health Department's dental facility, he began his studies at the University of Florida's College of Dentistry in 2008.
For Dransfield, choosing the Navy was a matter of both the heart and mind. His family and his wife's family had long histories of military service.
"I've always had a desire to serve my country and do some good for a bunch of people who really are our heroes," he said.
Plus, the Navy offered him a way to help pay for his education in return for a commitment to enlist in the Dental Corps upon graduation. So, in 2009, Dransfield enrolled in the service's Health Services Program and began a one-year residency program called Advanced Education in General Dentistry. There, he would be honored as resident of the year. When he completed his studies at UFCD in 2012, he received his lieutenant's commission and began his Navy career.
Unlike Weaver, Dransfield remained stateside with stints in Fort Bragg, North Carolina, and Fort Sam Houston, Texas, before completing his four-year commitment in, oddly enough, Camp LeJeune. After returning to Tallahassee, a mutual friend introduced the two Navy veterans to one another.
While there is a 25-year age gap between them, Weaver and Dransfield agree that what they learned in the Navy has informed their practice in positive ways.
"The biggest thing is discipline," Weaver said. "In the military, there's a hierarchy of how you have to run things, and it gives you a very good structure for that," one that he now uses as an owner of a practice with employees.
"It's self-discipline and helping your team to be disciplined," Dransfield said. "In the military, that means strictness and
protocol, which looks very rigid. So, it's about adapting that rigidness. You want the team to have discipline, but you don't want the patient to see rigidness; you want them to see a happy family.
"In the military, you hear 'attention to detail' a thousand times a day. You carry that over into your practice in a way that's natural. There's also the team approach. You don't feel like you're the only guy and the buck stops with you."
Dransfield said he and Weaver may collaborate on important cases.
But perhaps the most important intangible that Weaver and Dransfield imported from the U.S. Navy Dental Corps is the notion that serving others is the highest of callings.
"Because of our mutual background, we have developed a good partnership with the understanding that we're here to serve and help others obtain their goals of good health and function," Dransfield said. "Putting others' needs first is really part of the bond that brought us together. It's service to our community and to those who seek our help."