Calling All Caniacs
Fast food giant launches first North Florida location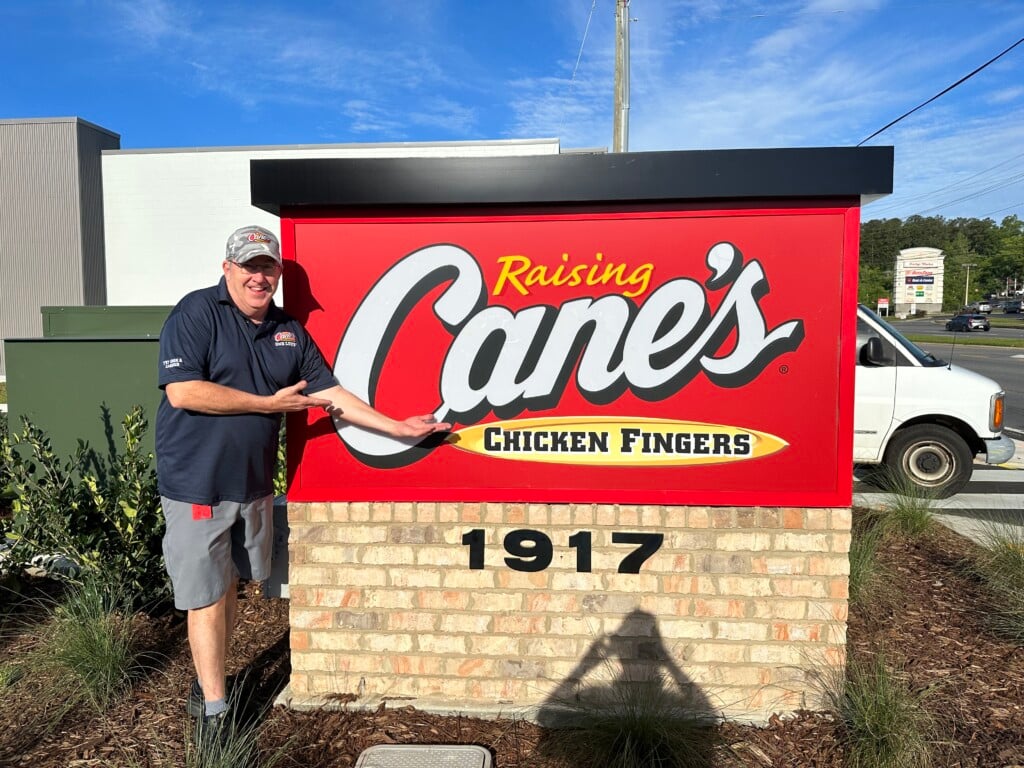 Raising Cane's will open its doors in Tallahassee on April 13 with live music, giveaways and plenty of yard bird.
Representatives of the Greater Tallahassee Chamber of Commerce will conduct a ribbon cutting at the fried chicken specialist's 1917 W. Tennessee St. location. Opening day festivities beginning at 8 a.m. will include a DJ and a "Lucky 20" drawing.
From 8 to 9 a.m., Cane's personnel will draw the names of 20 customers who will receive food on the house for a year. The first 100 customers to purchase a Box Combo will receive a T-shirt commemorating the new location. At 9:40, Raising Cane's will present a check to the Special Olympics of Florida.
Tallahassee is Louisiana-based Raising Cane's fifth Florida location, joining South Beach, Homestead, Clearwater and Largo. Joe Ryan of Raising Cane's attributes the chain's popularity in part to social media.
"We interviewed about 2,000 people during our Tallahassee hiring campaign, and they were all excited that we were coming," Ryan said. "I asked them how they knew about us, and they would say 'TikTok! Everyone raves about your sauce."
Ryan is a Tallahassee resident with years of experience in the quick service restaurant industry, having previously worked with Whataburger and Red Robin. He said fresh ingredients and a culture of fun set Raising Cane's apart from its competitors.
"Everything we do is fresh," Ryan said. "The only thing in our freezer is french fries. Everything else, we make in house. We squeeze our own lemons and our chicken is never frozen. We marinate it every day."
"Another thing that sets us apart from our competitors is what we call our One Love," added Stephanie Wielinski, Raising Cane's area leader for marketing. "Quality chicken finger meals are our one love, and we are really excited to bring some hot fresh chicken to Tallahassee."