You Don't Want to Miss Shooter Jennings at Fifth and Thomas
And he's bringing back the art of outlaw country music to a new generation.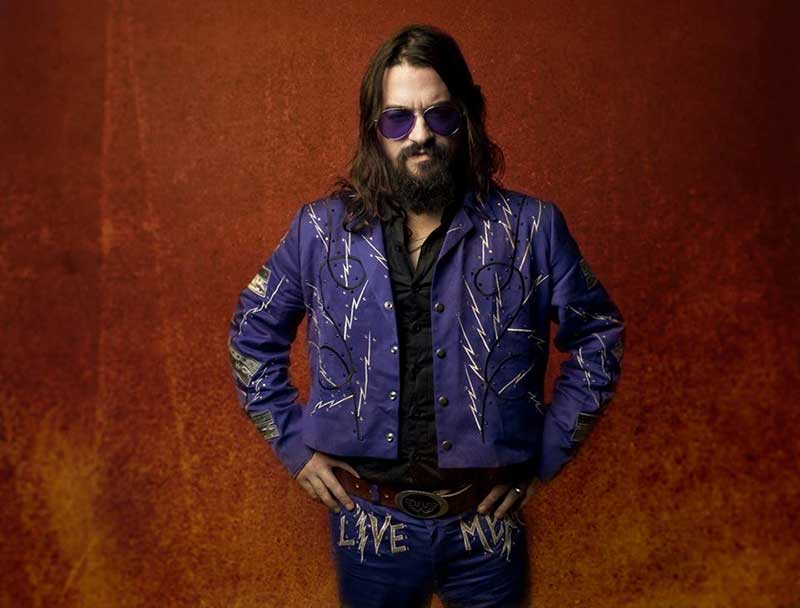 The only son of country legends Waylon Jennings and Jessi Colter, Shooter Jennings spent his childhood on a tour bus.
Born Waylon Albright Jennings, Shooter was playing drums by the time he was 5 and had already begun taking piano lessons, only to break them off and follow his own path to understanding the instrument.
He discovered guitar at 14 and rock 'n' roll (particularly Southern rock and the loose-limbed hard rock of Guns N' Roses) at 16.
Little did he know that he would become a chart-topping singer-songwriter, record producer and vocalist.
Known for being one of the few modern performers of outlaw country on the world stage, Jennings has released eight studio albums, and he returns to Tallahassee on Friday, June 29, to bring outlaw country to a new generation.
Performing with him will be the Luke Langford Band, a Florida-based honky-tonk band with Texas roots, and Lisa Bouchelle.
The Luke Langford Band started in 2015 as an excuse for a couple guys to play the music they loved.
That hasn't changed, but the band quickly outgrew playing a couple shows a month as they now have over 140 performances annually.
Lisa Bouchelle is a singer-songwriter, and her music encompasses acoustic rock, pop, country and rock. She is also the host of the syndicated TV show "Rock Star Kitchen."
This is one concert you don't want to miss.
Doors Open: 7 p.m. | Show Begins: 8 p.m. | Ages 21+ Only