Wriggle Free
Relaxed workout wear integrates fashion and fitness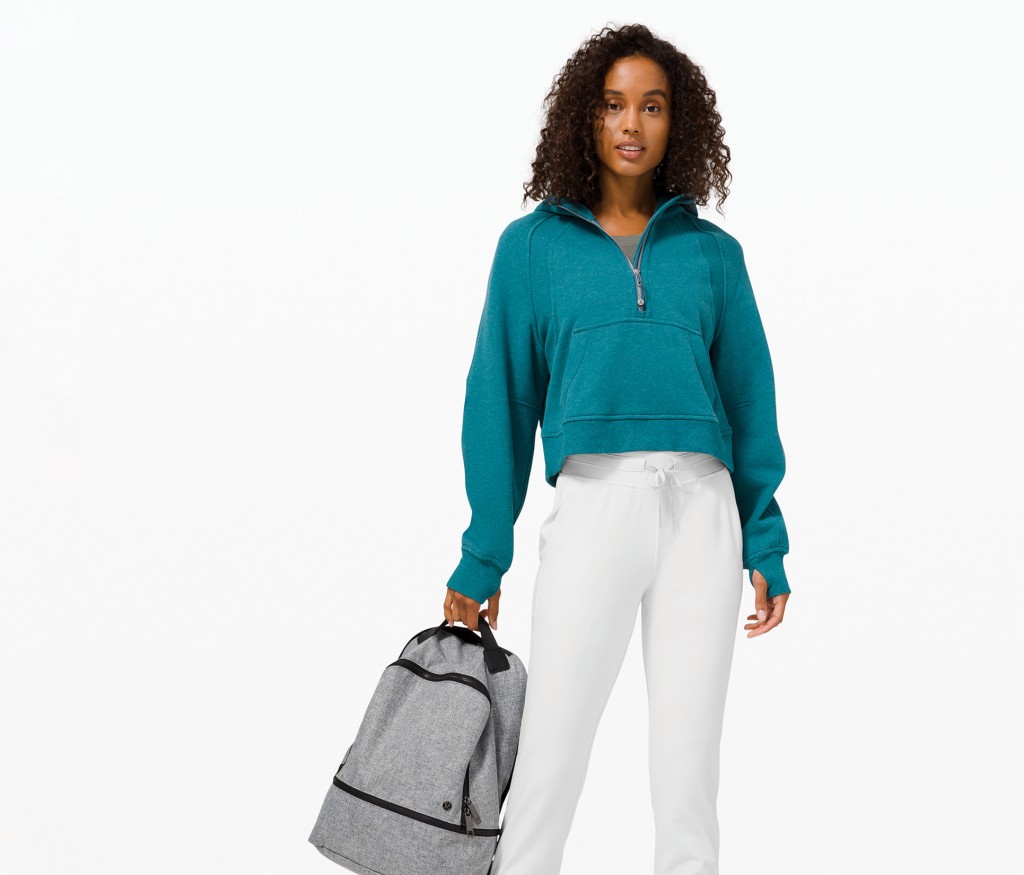 More than ever, workout wear is everywhere. In 2020, we locked down in comfort. Shorts replaced slacks as office attire, and heels gave way to, well, unadorned heels.
No longer is workout wear confined to the gym. We attend cycle class, run errands and return to work at our home office without requiring a wardrobe change.
But while workout wear is still trending, it is transitioning. Women and men of all ages are jumping into sportswear that is fitted and flattering without being skintight.
Given the laidback luxe and cozy casual styles that the pandemic popularized, loose-fit and super-soft styles are lining storefronts. A looser fit is appealing because it is less revealing while still flattering to all figures.
For most, working out stems from wanting to look good and feel good. You may feel empowered in form-fitting workout wear or self-conscious in it. Choose clothing options that make you feel confident. Your workout wear can make or break your fitness routine.
At times, too-tight pants can restrict body movement and can uncomfortably retain sweat. Tight clothing has a tendency to stick, scratch and rub in all the wrong places, especially during a workout.
"If you aren't comfortable in what you're wearing, then chances are you'll be distracted," said Lena Hosford, marketing manager of Pure Barre-Tallahassee. "Instead of focusing on pushing yourself to the end of a set or completing that final rep, you end up tugging, pulling and readjusting your clothes. Find something that you feel comfortable and confident in when you step into a studio or onto a mat."
In 2021, loose and layered tanks, T-shirts, long sleeves, pullovers and hoodies will emerge as popular. Painted-on pants aren't going anywhere but will be joined by sporty joggers and anything but frumpy sweatpants. Just because the fit is relaxed doesn't mean these clothing items are any less able to perform.
"Workout wear can be a motivator," said Candice Thompson, store manager at Hearth & Soul. "The right clothing can make all the difference. Coverage and support are essential to feeling your best."
Thompson adores lululemon because the company's clothing marries performance and fashion. The brand, available at Hearth & Soul, Pure Barre and the lululemon storefront, has quickly taken over as a leader in athletic apparel and offers styles suited to a variety of body types.
The top-selling lululemon Aligns are available in styles including Align Joggers and Wide Leg Crop Aligns; both are roomy options. Thompson also likes lululemon On the Fly pants because they are multi-purpose whether working out, working from home or traveling.
A line new to Hearth & Soul this year is R&R Surplus, which specializes in the most comfortable workout and leisurewear on the market.
If you're headed out and about after a fitness session, Hosford suggests a moisture wicking pant that can be paired with a pullover for a relaxed look or dressing things up with a tunic top, long sweater and boots.
For those days that you don't feel like wiggling into too-tight leggings or contorting your torso to pull on a strappy tank top, slide into slinky sweats and a flowy top. Fashionable, flattering and functional workout wear puts your physical and mental comfort first.