Word of South is All the Way Back
Tallahassee's music and literary festival has a roster sure to delight readers and listeners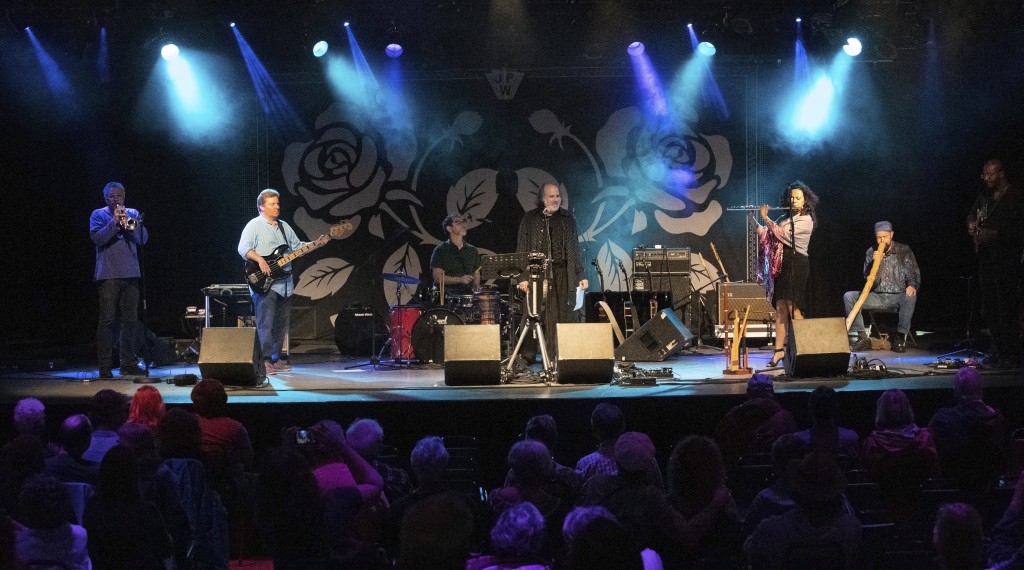 In its seventh year, the Word of South festival, scheduled for April 8-10, will introduce its smash hit lineup of musicians and writers from near and far.
"We are so happy to be back in stride again after the cancellation in 2020 and a smaller event in 2021," said Sara Marchessault, Word of South director. "This year, we will feature over 100 artists who are both highly recognized names and exciting new acts."
The weekend commences with a performance by Jamey Johnson, an 11-time Grammy-nominated singer-songwriter, at the Capital City Amphitheater. While the Friday night performance is ticketed, all other events are free and open to the public.
Throughout the weekend, musicians and authors will perform on eight stages across Cascades Park in downtown Tallahassee. The festival specializes musician and writer pairings, which the festival calls mu-aushups.
Some of the paired artists will have met previously while others will be greeting one another for the first time on stage. Mu-aushup samplings include Poet Laureate Joy Harjo and solo artist and guitarist Larry Mitchell; author Abe Streep and Grammy-nominated fiddler Cedric Watson; and American alternative punk band Purple Hurt and author Dawnie Walton, whose novel The Final Revival of Opal & Nev revolves around the lives of musicians.
New this year, the event will feature culinary artists. Two cookbook authors will be paired with a band while lite bites prepared by Chef Leon Brunson are passed for audience members to nosh on.
As a former elementary educator, one of Marchessault has ensured that the festival places books in the hands of young readers. The family-oriented event Literacy Lane, set for Saturday, April 9, from 12-3 p.m. will feature book-inspired activities for kids. Each child will leave with a new book in hand.
Sunday afternoon will feature a tribute to jazz legends Nat and Cannonball Adderley at the brand-new Marriott AC hotel. Top-flight performers will fill the ballroom with jazz music from the '70s and '80s jazz music.
All performances and activities encourage visitors to enjoy the beauty of a Tallahassee spring with stages set throughout the park to create a natural amphitheater effect. Should weather interfere, performances will move indoors to the Marriott AC located in Cascades Park.
"I hope community members discover new authors and musicians," said Marchessault. "We want people to leave with a book in hand and music they want to add to their playlists. To listen to an author talk about their book or a musician tell what inspired a song is such a unique opportunity that helps us to connect in new ways with their work."
For more information and the full lineup of artists visit: www.wordofsouthfestival.com/.