WhichWhich Opens in Tallahassee, Along With Other News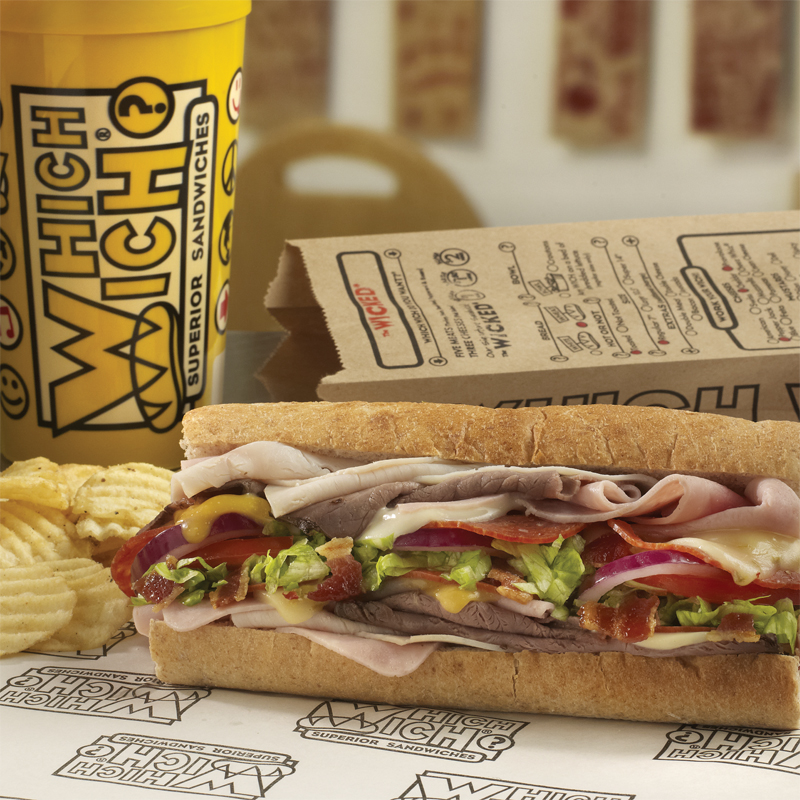 Recently Opened
▪
WhichWich Superior Sandwiches, a fast casual sandwich eatery, opened the first of four planned Tallahassee restaurants at 3020 W. Pensacola St. Owned locally by David Walker and Kerry Nohle, additional locations are planned on West Tennessee Street, Village Commons Shopping Center and Magnolia Grove. The restaurant offers a menu of customizable sandwich options, allowing customers to choose from a variety of meats, cheeses and unique toppings, such as stuffing and cranberry sauce for one of its turkey sandwiches. The restaurant is well known for its unique ordering system, in which customers take a red Sharpie to mark options on a pre-printed sandwich bag, choosing from the wide array of ingredient offerings. After ordering, customers are invited to decorate the bags and hang them on the community art wall.
Recently Moved
▪
Making Awesome, a Tallahassee-based business that offers a co-working space and shared equipment for entrepreneurs, has relocated from Tallahassee Community College. The business now operates amidst the cooperative of unique businesses at Railroad Square. Members of Making Awesome not only have a space in which to collaborate with other businesses, but can also access a variety of technological resources, such as 3-D printers.
Now Available
▪
FSU fans cheering the team on to victory at home games now have an added convenience thanks to a start-up concept by two FSU students. Stadium Runner is an app that allows attendees to order concessions using their smartphones — all without ever needing to leave their seats. The concept was tested during the spring 2014 FSU baseball season and averaged 100-200 orders per game. The app can be used on iPhones or Androids and allows customers to order from their location, put items into their cart and utilize their credit card info to check out. Then, runners strategically placed around the stadium have their order delivered within 15 minutes, on average.
Knight Grants
▪ Several Tallahassee businesses have been awarded grant monies from the Knight Foundation Fund at the Community Foundation of North Florida. Each was recognized for their efforts in spurring economic growth and attracting professional talent to the area. They included: Domi Education Inc., which received $75,000 for its efforts to create greater entrepreneurial cohesiveness and outreach at the local level; the Economic Development Council of Tallahassee-Leon County Inc., which received $50,000 for its Entrepreneurial Excellence Program; Florida Litfest Inc., for its event-oriented efforts, such as Word of South; and the Knight Creative Community Initiative Tallahassee, for its community catalyst program.