What You Didn't Know About the Foregrounds of Cascades Park
The Spirit of Smokey Hollow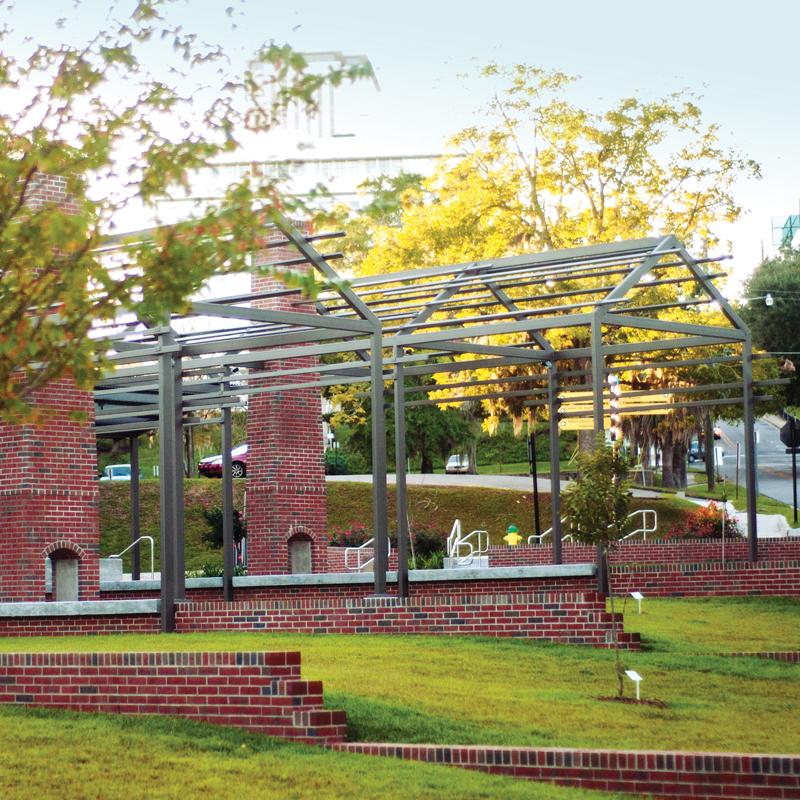 The houses? Quaint and tiny. The property values? Not Tallahassee's highest. But the streets and corridors of Smokey Hollow were once characterized by something far more valuable — a sense of community.
Smokey Hollow, the neighborhood that once stood where Cascades Park is now positioned, was a vibrant African-American community that flourished from the days following the Civil War until the 1960s. Many residents worked in the municipal utilities that were located nearby. Its narrow, shotgun-style homes and bustling small businesses were demolished during the age of "urban renewal." For many years, a parking lot and wasteland stood in its place with only a few houses from the neighborhood remaining off Lafayette Street near Myers Park Lane. Former residents looked on in disbelief.
In homage to the residents and to honor the rich past of this previously pulsating neighborhood, the city has created a living exhibit headlined by historic panels and skeletal "spirit houses" that follow the footprint of homes formerly found in this downtown corridor.
"What we wanted to do was recognize the importance that Smokey Hollow had to our community and acknowledge its presence in the current Cascades Park," said Autumn Calder, the senior planner at Blueprint 2000, the organization that took the lead on the award-winning project. "We worked with the former Smokey Hollow community members and other interested groups, like the John J. Riley House, to develop a commemoration that could be embraced by all."
The final phase to the memorial, located just north of where Apalachee Parkway crosses Franklin Boulevard, was kicked off this past fall. When complete, it will feature community gardens true to the fruit trees and vegetables grown by the residents, interpretive panels, a pavilion and a restored version of the historic Smokey Hollow barbershop.