Leon County Administrator Vincent Long Receives Coveted Career Excellence Honor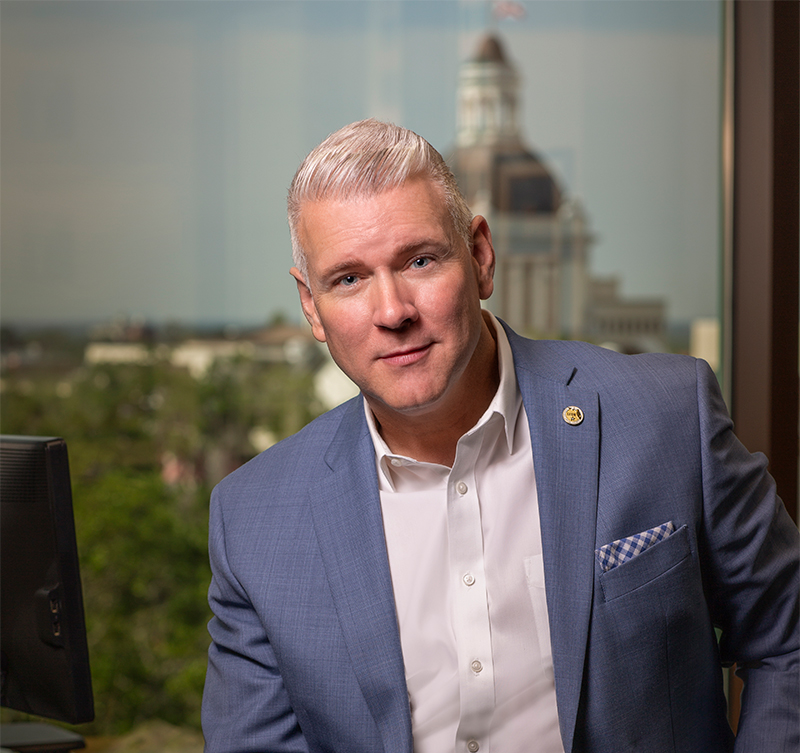 Known for his fiscal, strategic, and operational expertise in a uniquely challenging field, Leon County Administrator Vincent S. Long is the International City/County Management Association's recipient of the 2022 Award for Career Excellence, the highest honor for local government CEOs internationally.
 Annually, ICMA, which consists of more than 12,000 members worldwide, singles out a local government CEO with an award seen as the most prestigious in the field of municipal and county management.
 "I am extremely humbled to be honored by my peers from around the globe," said Long. "I see this award as recognition of our talented Leon County team and a reflection of the support and guidance we receive from the Board of County Commissioners. It is special to be recognized by your colleagues in local government who know the challenges we all strive to meet daily."
 Throughout his 11 years as County Administrator, Long has upheld rigorous standards in project and policy implementation, crisis management, public safety protection and communication. Those standards led to the creation of a comprehensive organizational transformation and culture shift, making Leon County government a nationally recognized model for efficiency, innovation, and citizen engagement.
 "I know I am biased, but based on my 27 years as a County Commissioner, I feel like it would be a hard task to find someone who has demonstrated such a level of continuous excellence over their career than Vince," said Leon County Commission Chairman Bill Proctor.
 During his time as administrator, Long oversaw the transformation of the world-renowned cross-country course at Apalachee Regional Park, an exceptional place for visitors and cross-country runners alike. He also played an integral role in bringing an Amazon fulfillment center to Leon County. That project will result in a $200 million capital investment, the creation of thousands of jobs and a projected $100 million annual economic impact.
 "For nearly all of my 32 years at Florida State University, I have known Vince in various capacities: as a student, a colleague, a county administrator, and as a friend," said Dr. Frances Berry, Reubin O'D. Askew Eminent Scholar and the Frank Sherwood Professor of Public Administration in the Askew School of Public Administration and Policy at Florida State University. "In Leon County, Vince has created an organizational culture that year after year delivers on community priorities to shape our future. That's the hallmark of being one of the world's top local government CEOs and someone very deserving of this prestigious award."
 Throughout Long's accomplished career as a chief local government administrator, he has fostered a high-performing county government that delivers transformational projects, fosters strategic partnerships, and achieves community priorities year after year.
 "For years, I have served with Vince on boards and worked alongside him to address our community's most pressing needs," said Chairman, President and CEO of Capital City Bank Commerce Bill Smith. "Vince has served as a model for effectiveness not only in public service leadership, but leadership of every kind. His love of family, community, service, and mentorship makes him one of the finest executives I know."
---
Leon County Administrator Vincent Long
  301 S. Monroe St., Tallahassee, FL 32301  |  (850) 606-5300  |  LeonCountyFL.Gov
---