Vet & Pet Profiles: Oakwood Animal Hospital
Practice prioritizes customer education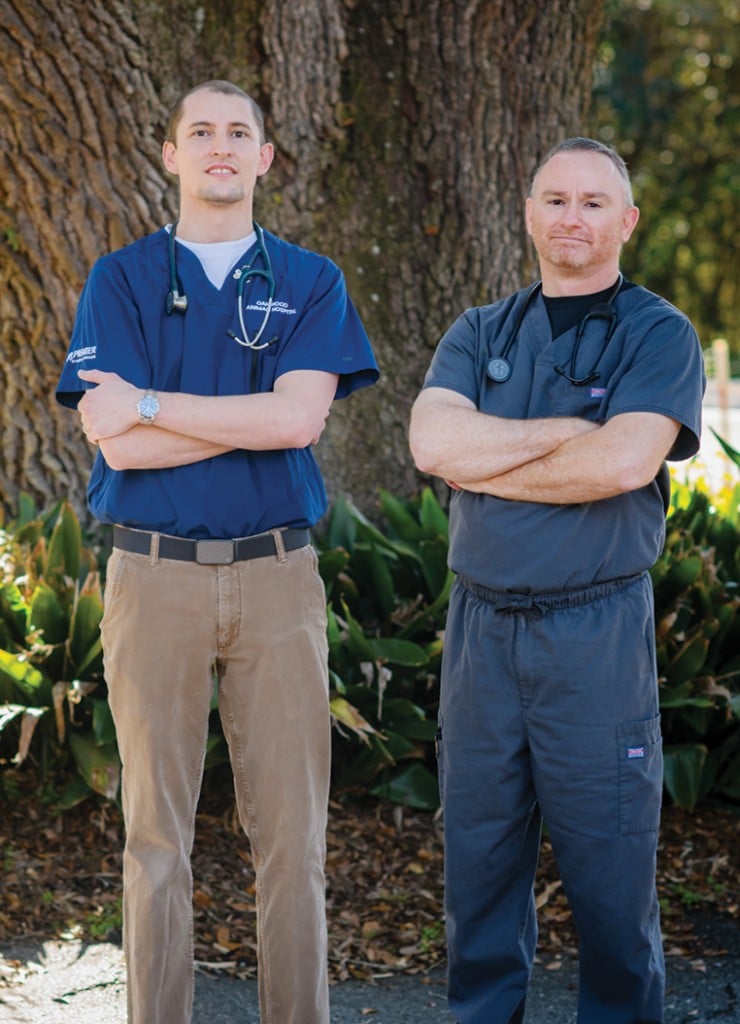 Oakwood Animal Hospital affectionately and accurately refers to itself as "your other family doctor." As a full-service small animal clinic, the hospital offers routine wellness, surgery, medicine, boarding, dental and diagnostic services and much more. The hospital is AAHA accredited and is committed to keeping pace with the most modern medical treatments.
The Oakwood staff encourages pet owners to express their concerns. Lines of communication are kept open in the office and via the Oakwood Animal Hospital app, which provides direct access to your pet's medical records and allows you to schedule appointments and prescription refills.
Dr. Josh Goodson believes that people in the veterinary industry should care about humans as much as they do animals. Throughout the year, Oakwood holds trainings not only for medical purposes,
but also related to customer care. It recently added a new staff veterinarian,
Dr. Patrick Vickers.
Goodson makes it a priority to maximize quality of life for pets throughout their lifetimes. It's important to him and his staff to educate each client on the methods, procedures and lifestyle changes they can make to positively impact a pet. Through a variety of means, the Oakwood staff equips clients to be the best pet owners possible.
2528 W. tharpe st.  | (850) 386-1138 | oakwoodanimal.com