Top Single Profile: Eric Kemp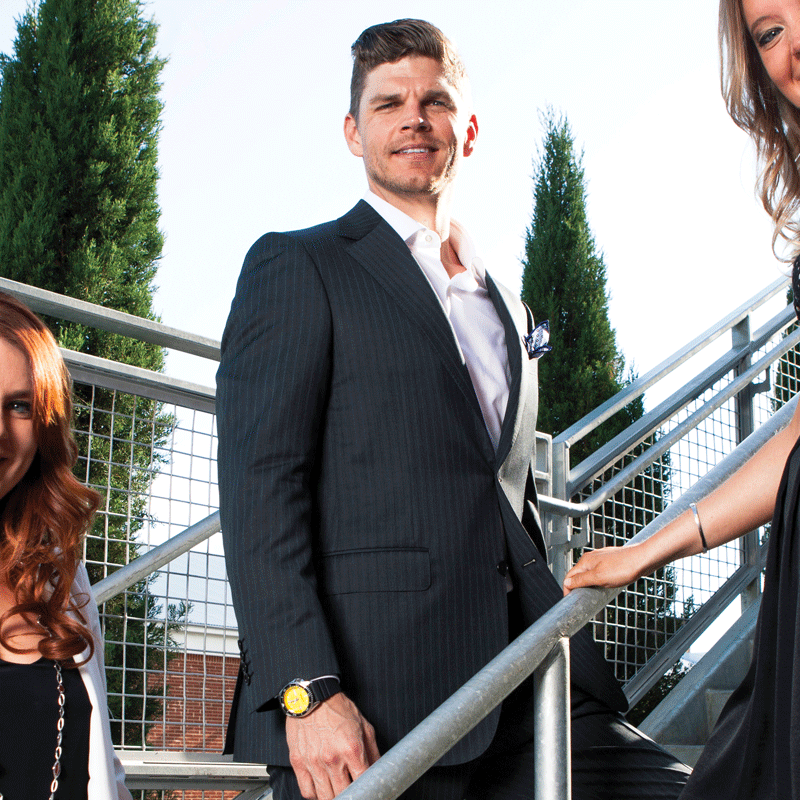 Eric Kemp, 35
Occupation Operating Manager, Life Nightclub at SLS Las Vegas
Charity: Ronald McDonald House
Quote from nomination:
"Eric is the life of any party and is always on the go. However, his infectious personality and enigmatic smile make people feel at ease and he is quick to make sure that everyone around him is having a great time. He is also very focused on making this a great community and works hard daily."
What chore do you absolutely hate doing? Making my bed. I'm a 5-year-old.
What's your least-favorite mode of transportation? Piggyback.
If you were immortal for a day, what would you do? I would swim with sharks with laser beams on their friggin' heads.
If you could meet anyone, living or dead, who would you meet? Carl Sagan.
What is the most adventurous thing you've ever done? I climbed Mt. Elbrus in Russia once upon a time.
If you were a punctuation mark what would you be? *
Do you have a tattoo? I have three tattoos. One is the ohm symbol and the other two are Japanese script that are supposed to mean "Family" and "Honor," but I tell everyone it stands for ham sandwich.
---
Editor's Note: Eric is the one that got away. After agreeing to be a Top Single, the manager at Recess was offered a career opportunity … and now he's in Vegas, baby! But don't worry, he's left a nice little package that we are going to unveil in his absence the night of the event!