Thomasville's Victorian Christmas Reimagined
The city's favorite festival proves the show must go on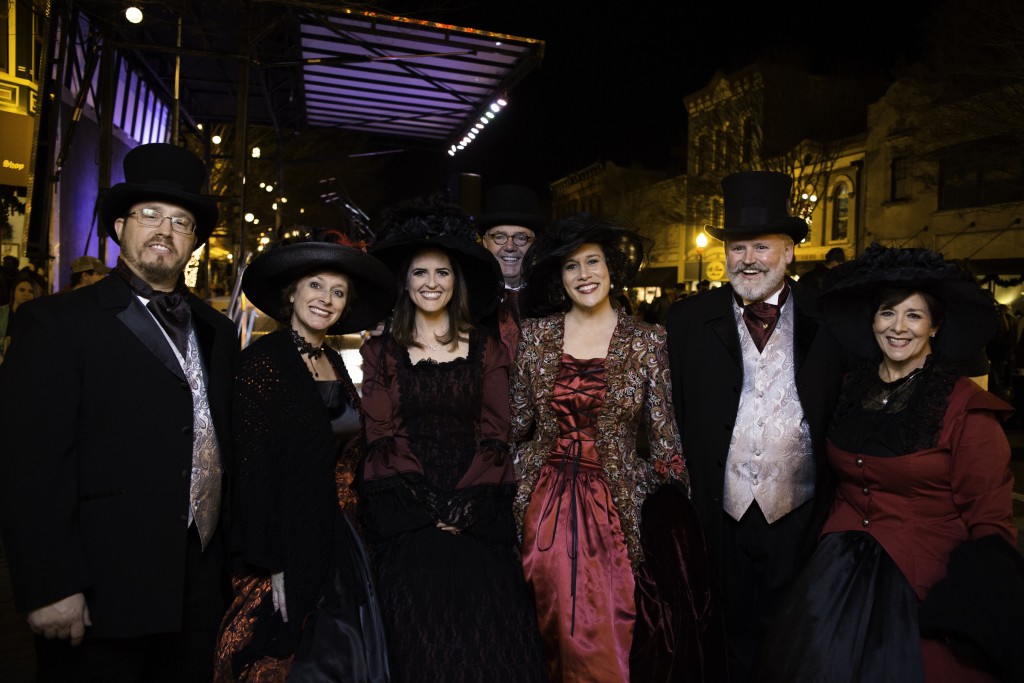 With cookies, carols and Victorian clothing, Thomasville's Victorian Christmas began decades ago with a wholesome and heartfelt start that revolved around the shopkeepers opening their businesses to welcome shoppers with holiday cheer.
In recent years, the event has swelled in size and offerings, becoming a large event for which attendees travel far and wide. Victorian Christmas is reverting back to its humble start this year by offering a smaller and more intimate event put together by the shopkeepers and small businesses that keep Thomasville's downtown thriving. 
"This year we revert back to the origins of Victorian Christmas – a small town event, something sweet and home-spun," said Renee Moss, co-owner of Farmer's Daughter Vineyards. "As merchants, we wanted to be able to provide people with a way to celebrate the season and keep humanity thriving."
The event dates have been expanded to include Dec. 5, 10, 11, 12 and 19. Much will still remain the same. The streets will twinkle with holiday lights. Storefronts will be beautifully showcased with holiday cheer. Shopkeepers and patrons alike will don their Victorian Era clothing to stroll the streets. 
Stores and restaurants will offer holiday deals, and many have unique holiday happenings occurring. This year, Santa will stop by the toy store Imagination Emporium. Children will have the opportunity to talk with Santa and have their pictures taken sitting on the floor much like if Santa were reading them a story. 
South Life Supply Company will be hosting Meet the Maker events in which visitors can chat with the makers of their handmade, premium leather goods. Quirky Perks will be transformed into Santa's workshop with high school students dressing as elves to wrap presents in conjunction with school fundraising efforts. The store, You're Maker will be offering holiday crafting for kids (by reservation) so parents can have some kid-free time for holiday shopping. Mode Boutique's windows will feature live models and local musicians will spread holiday cheer on Broad Street. 
Moss plans to offer as much spirit (and spirits) as ever inside of Farmer's Daughter Vineyards. The employees will embrace the Victorian theme with Steampunk-inspired decor, including corsets, fishnets, big hair and pearls — all while serving up Christmas cocktails of spiked cider and seasonal sangria. 
The City of Thomasville will be setting up temporary holiday murals that encourage photo opportunities, and outdoor restrooms and hand washing stations will be present throughout downtown. 
Eateries are offering socially distanced tables, a plethora of outdoor seating, reservations, curbside service, plus setting up street food areas outside of their stores. Many retailers are offering the holiday discounts for in-store, delivery services, online shopping, and personal shopping. 
Guests will be able to Sip and Shop on Friday evenings in December while strolling from location to location and enjoying the activities each business has to offer. Despite some subtle shifts, this seasonal event exudes the comfort and charm of bygone eras. In many ways, it mirrors the soul of the city. 
"Even though the event is reimagined this year, Thomasville is a place that people have always sought out for small town welcoming comfort," said Moss. "The event will be cognizant of the times while also providing a heartwarming way to come together and enjoy the holidays." 
Rhonda Foster, co-owner of Liam's Restaurant, Lounge and Cheese Shoppe, said, "The show must go on…and it will!" 
To learn more, visit the Victorian Christmas Facebook page.