THOM Collective Launches With New Exhibition
41 artists are combining creative forces for a seriously impressive exhibition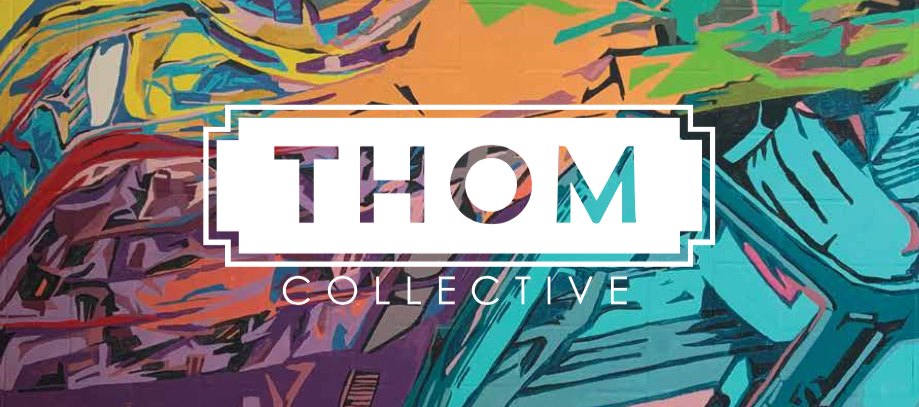 You know the saying: Two's company. Three's a crowd.
But no one ever told us what happens when 41 creative minds meld together.
"Magic," laughed Sarah Painter, who oversees the Thomasville Center for the Arts' artist's program. Sarah's most recent project at the Center is relaunching the artist collective, now called THOM Collective.
Beginning Thursday, August 1st, the walls of the Center's Downtown gallery, located at 209 W. Remington Avenue, will be completely transformed by the works of the collective's 41 members. The first glimpse of the exhibition will be available Thursday evening during the opening reception from 5:30-7:30 p.m. If you miss the preview, you can explore this comprehensive collection through September 27th.
"Our upcoming THOM Collective exhibition is a celebration of our relaunched artist collective, which harnesses the creative energy from across the region," explains Sarah. "This collective is focused on lifting our artists up, while providing them an inspiring network to help hone their skills. We're looking forward to seeing the creative sparks start flying."
Each artist involved in the exhibition is completely unique, as is their body of work.
In addition to being THOM members, two factors tether these artists together: they must be currently practicing their art, and their work is either two or three dimensional.
Outside of that, both the exhibition and collective are dedicated to gathering artists together to strengthen and build a more creative community, a mission made possible by Gainous Well Drilling, J's Wine & Spirits and Ashley Homestore.
"Our THOM Collective is extremely eclectic and diverse," says Sarah. "I hope what this exhibition does is bring artists and art-lovers together to discover a hidden creative community they may have never knew existed otherwise."
THOM Collective's opening reception takes place on Thursday August 1st from 5:30 – 7:30 p.m. This free evening event includes libations and gives the public a chance to meet and mingle with the artists. Many of the pieces will be available for purchase.
If you can't make Thursday's event, the Center's downtown gallery is also open during First Friday celebrations until 8 p.m.
For more information about the exhibition or on THOM Collective membership, visit ThomasvilleArts.org.