The Buzz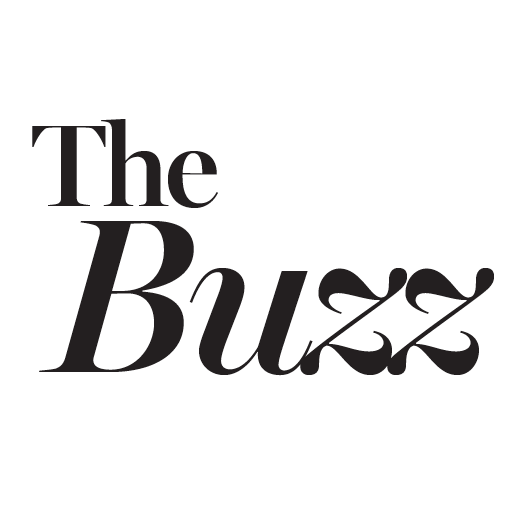 Welcome to The Buzz, Tallahassee Magazine's column created to share who's where and what they're doing. While we try to flit around with all of Tallahassee's social butterflies, the Buzz can't be everywhere. Send the skinny on your next soiree to buzz@tallahasseemagazine.com.
zzzzzzzzzzzzzzzzzzzzzzzzzzzzzzzz
Carrie Zimmerman surprised her sports fan husband, Curtis, for their 34th anniversary with a private breakfast in New York with Baseball Hall of Famers Willie Randolph and Bernie Williams (Yankees) and Ron Darling and John Franco (Mets) before the MLB All-Star Home Run Derby in New York City. Curtis reciprocated with a spontaneous (only four days of planning) European celebration for himself and Carrie to Brussels, Amsterdam and Paris, where their balcony suite along the Champs-Elysees had a view of Arc de Triomphe to the right, the Louvre to the left and the Eiffel Tower.
zzzzzzzzzzzzzzzzzzzzzzzzzzzzzzzz
An overflow crowd of Tallahassee's fashionable folks were on hand for the grand opening of fab'rik on Sept. 12. Local owner Jennifer Benners opened her new-to-town, women's clothing and accessories store in the newly constructed Whole Foods plaza in Midtown on Thomasville Road. Attendees enjoyed treats from The Cake Shop — owner Megan Pietrodangelo attended along with photographer Kay Meyer. Also on hand to see what fashions the store had to offer were Alison Faris, Meghan Kelly, Lisa Ferrier, Sean Donovan, Ben Graybar and Dan and Ella Parisi.
zzzzzzzzzzzzzzzzzzzzzzzzzzzzzzzz
As Leslie Williams tells it, the North Florida Multiple Sclerosis Society's North Florida Chapter was casting about for a local fundraiser. At the time, Missy Gunnels told them "the ladies in Tallahassee like to do lunch." And 15 years — and $750,000 later — they were still "doing lunch" at the annual On the Move benefit, held Sept. 19 at the University Center Club at Florida State University. Kerri Bryan and Whitney Pickett say they make the event a standing date, and several volunteers have been attending for years, including Penny and Leonard Blaszczyk, Grace Dansby, Lila Eubanks, Kathy Guilday, Sivira Brown, Barbara Zulak, Neva and Jerry Kidd, Barbara and Ken Kronholz, Caryl Pierce, Jo Tanenbaum, Marilyn Dean, Ann Wilson, Diane Winzler, Lavonia Talbot, Pat and Paul Nichols, Diane Winzler and Palmer Williams. Sarah Reed, diagnosed with MS four years ago when she was 25, shared her table with Courtney Stombock and Randy and Allen Ransome-Vansyoc. Also on hand were Becky Rich, Ken and Carol Towcimak, Bruce Parker and Bonnie Fowler. WCTV anchor Julie Montanaro introduced the event's inspirational guest speaker, Ronda Giangreco of Sonoma, Calif. She was diagnosed with the disease in 2008 but decided to spend time in the kitchen and told about the 52 Sunday dinner parties she hosted in a book she wrote. In a special auction, Diane Kelley was the highest bidder for a dinner party hosted by Giangreco and a VIP tour and tasting at a California winery.
zzzzzzzzzzzzzzzzzzzzzzzzzzzzzzzz
While his day job is serving as a circuit judge, it was his other avocation that attracted Terry Lewis' friends and families to a pizza and beer event at Momo's in late September. The legal establishment "cleared the (court) benches" to attend a book signing and kickoff for his third novel, "Delusional." The line to congratulate Lewis and get a copy of the mystery thriller lasted throughout the event and included Bill Cotterell, Neil Skene, Florence Snyder, Angie Barry and local attorney/novelist Mark Mustian. There was also a healthy contingent of judges — past, present, circuit and appeals — including Harry Lee and Sue Anstead, Phil Padavano and Janet Ferris, George and Ruth Reynolds, Teresa and Ron Flury, Stuart Parsons, Nina Ashenafi Richardson and Bob Benton.
zzzzzzzzzzzzzzzzzzzzzzzzzzzzzzzz
For 2013, Tallahassee is going to be promoting itself with the #IHeartTally and Trailahassee.com, two new marketing programs unveiled at a special event held at Bass Pro Shops Sept. 26. Visit Tallahassee Executive Director Lee Daniel shared some tourism facts and stats with the group — the area has 2.7 million visitors annually, infusing $700 million into the economy and supporting 9 percent of local jobs — before unveiling the campaigns and the Visit Tallahassee Visitors Guide. Large contingents from The Zimmerman Agency and Rowland Publishing, companies that helped create the programs, were there, as well as many representatives from local tourism-related businesses. Hunter+Harp Hospitality's group included Mark and Pam Bauer, and Anna Dower. Representing Hotel Duval were Elise Hardy, Brittany Mukadam, Amanda Morrison and James Roberts. Others who enjoyed a seafood buffet before the presentation included Brian Schmauch, Dean Minardi, Chris Smith, Leigh Davis, Paresh Master, Gaby Arisso, Brittany McAdam, Mitch Englert, Michelle Wilson, Russell Daws, Richard Long, Jay Revell, Leigh Davis, Chucha Barber, Katie Kole, John Kelly, Donna Smithey and JoAnn Luciani. Representatives of city and county government included County Administrator Vince Long, and commissioners Mary Ann Lindley and Charlie Nuzzo, Kristin Dozier and Nick Maddox.
zzzzzzzzzzzzzzzzzzzzzzzzzzzzzzzz
Bedfellows is the exclusive local outlet for the colorful Cinda B line of travel bags, handbags and accessories and on Oct. 3 founder and designer Cinda Boomershine (yep, that's her name!) of Atlanta stopped by for "Brunch and Bags" with a contingent of local fans. Shop owner Gina Proctor offered mimosas as well as crackers and a selection of jellies, preserves and tapenades also sold at bedfellows. Among those getting a first look at Cinda B's fall and winter lines were Kathleen Smith, Marsha Catherine Mason, Susan Stafford, Pat Stafford, Laura Ervin, Sherry Lambert, Ann Gabor, Meredith Wilson, Kim Campo, Susan Johnson, Karena Miller, Meredith Hunter, Mary Katherine Gay, Suzanne Conner, Danna Rutledge and Chris Schuh.
zzzzzzzzzzzzzzzzzzzzzzzzzzzzzzzz
About 100 of Tallahassee's top executives took a fast trip to the pokey in October as part of the Muscular Dystrophy Association's annual jail and bail fundraising event. Some were served "warrants" and hauled in cruisers to the not-so-bad confines of the Sheraton Four Points Downtown Tallahassee by officers of the Leon County Sheriff's Office and FSU and FAMU police departments. Luckier folks traveled to the hoosegow in style courtesy of Top Hat Limo and Capital City Transport. Those arrested weren't limited to one phone call to make their "bail," and several tables were filled with volunteers calling their friends to try and raise money. Dr. David Jones, a pediatrician at Capital Health Plan, was able to collect more than $4,000 for the cause and throughout the day many others were able to amass donations of more than $1,000 each. They include attorney Thomas Brown, businessman Robert Lewis, attorney Sara Steetle, Walton Monk, Glen Davidson, Alan Holland, Kathie Beck, Tom Derzypolski, Robert Lewis, Michael Hicks, Carl Goodman, Leslei Street, Brian Berkowitz and Diamond Popour. The total raised during the day-long event topped $112,000.