The Best Location for Real Estate Gold is Old Town
Old Town Equals Location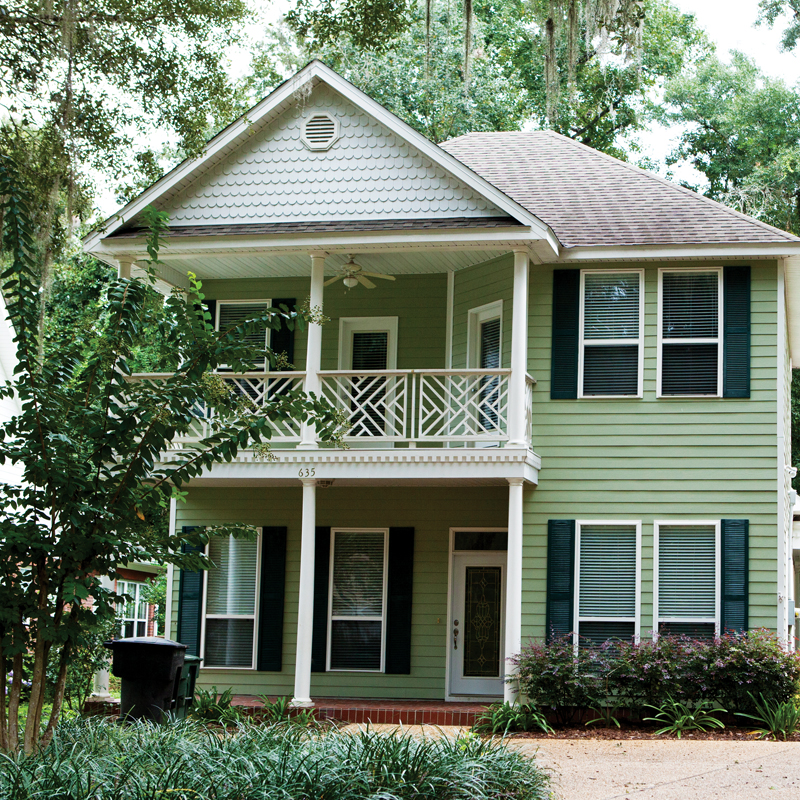 When it comes to location, there isn't a neighborhood in town that has it better than Old Town. Centrally located — bordered by Mahan and Magnolia drives and Miccosukee and Meridian roads — this community is mere minutes from a wide array of amenities in every direction. "It is in the heart of the city, and you can be almost anywhere in under 20 minutes or so," said Beverly Frick, local photographer and longtime Old Town resident.
Old Town is considered to be one of the last of the original downtown area neighborhoods in Tallahassee. There are a number of homes that are original to their 1930s and 1940s structure and architectural design, which is what makes the neighborhood so visually distinctive. In fact, in the late 1990s, more than 75 homes were identified with architectural significance, allowing for historic preservation district designation.
Tallahassee Memorial HealthCare, Leon High School and the stately Brokaw-McDougal House anchor the community. Additionally, there are a variety of small businesses sprinkled throughout, including local eateries Uptown Café and Miccosukee Root Cellar. A recent addition to the small swath of businesses in Old Town is the Purple Martin Nurseries Outpost, which is both a nursery and garden gift shop.
The location is just part of the appeal of this charming neighborhood. The homes frequently attract passers-by looking to take a peek at Old Tallahassee in all of its charm, which is found in each of the distinct homes in the neighborhood. Each of the houses has a unique character and range from spacious estates to quaint cottages. Towering charter oaks shade the community, and blooming dogwoods create a stunning effect in springtime.
The mix of people found within this neighborhood is another part of what attracts potential buyers. "The neighborhood is richly diverse, with deans and graduate students, young families and retirees, mansions and cottages, and homes built over a span of a hundred years," said Frick.
635 Chancey Lane
The home at 635 Chancey Lane is characteristic of the beauty of the Old Town area. Just off of Magnolia Drive, the two-story home is situated on a cul-de-sac and offers hardwood flooring throughout (with the exception of the bedrooms), large porch and fenced-in backyard with work shed. The master bedroom is on the first floor, with a walk-in closet and separate shower and tub.
The home was sold in 2006 for $375,000 and again in 2012 for $268,000. It is currently listed for $300,000.