The Arts Live Here: Cory Williams
Agriculture and art are passions for the local artist and muralist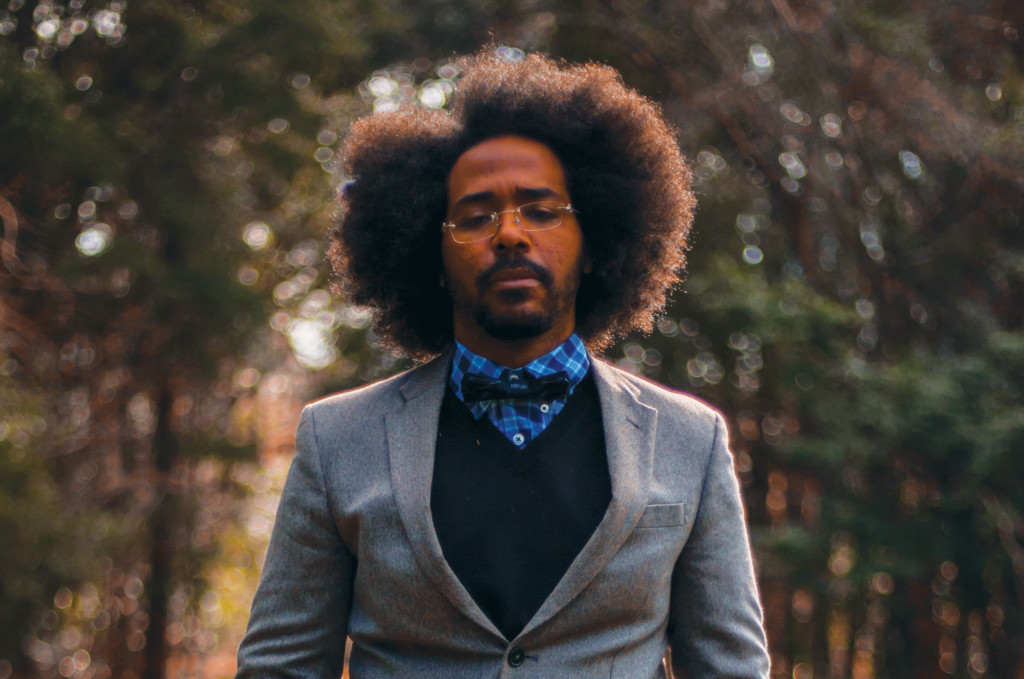 Although Cory Williams has been painting and creating his entire life, he has been working as a professional freelance artist and muralist for about seven years.
Native to Fort Lauderdale, Florida, Cory's fascination for the arts led him to Tallahassee in 2005 where he studied music and then earned a Fine Arts degree with a minor in Agricultural Science.
His passion for arts and his appreciation for nature and gardening inspired him to develop a youth center of Arts and Agriculture to influence kids in the community to be more creative.
What is necessary for your creative process?
Music. And not just any music. I need some Lonnie Liston Smith, Bobby Humphries and even Gucci. These artists help me escape.
What fictional character would you like to meet and bring to life?
Klaatu and Gort from "The Day the Earth Stood Still." Because we are definitely mistreating the planet, and someone needs to come whoop our … .
What music is playing in your car?
I have a 1991 BMW E30 and the motor is so loud that I don't get the pleasure of listening to music in my car. Especially since I love the sound of my car, I don't mind just enjoying the drive.
What is the last book you read that had an impact on you?
David Hume, "Treatise of Human Nature." My brain is fried just from thinking about this book, but it was a great read. It helped me understand how my ideas come to exist; empirical thinking can spark creative intuition!
It's time for dinner; what are we going to eat?
I'm extremely frugal with my finances because everything has to be rationalized. Most of the time I'm cooking for myself. Vegan Jamaican patties with cabbage, rice and beans is one of the kitchen usuals. Top it off with a banana, coconut smoothie and I'm good.
If you were trapped in a TV show or movie for a month, which would it be?
I know Bill's reputation is tarnished but I would choose "The Cosby Show." I grew up in a single-parent home and the thought of being a part of the Huxtable family gave me hope for a better foundation.
What superpower would you like to have?
I would like to able to use 100% of my brain capacity. Maybe then I'll be able to have any super-human power!
What have you learned from failure?
Becoming a professional artist has taught me that failure can be an option, and it's OK. Just because one gallery doesn't accept your work, five others will. Without failure, there's no success.
What do you hope you will be remembered for?
For some reason, people find me welcoming. I mean, strangers walk up to me and start talking. Seriously. It's peculiar at first, however, I understand that my affability is a part of who I am, and people sense that courteousness. I guess a life fulfilled is to be remembered for my aid to others.
Want to learn more about Cory?
Visit here to learn more about Cory and over 950 artists of all creative disciplines in our Artist Directory.
Visit TallahasseeArts.org for a complete list of arts and cultural events, public art, arts education and more on the Tallahassee Arts Guide.
This content is provided by the Council on Culture & Arts, the capital area's umbrella agency for arts and culture.