Take Care of Your Feet This Summer
Pros Offer Suggestions for Keeping Your Tootsies Pretty — and Healthy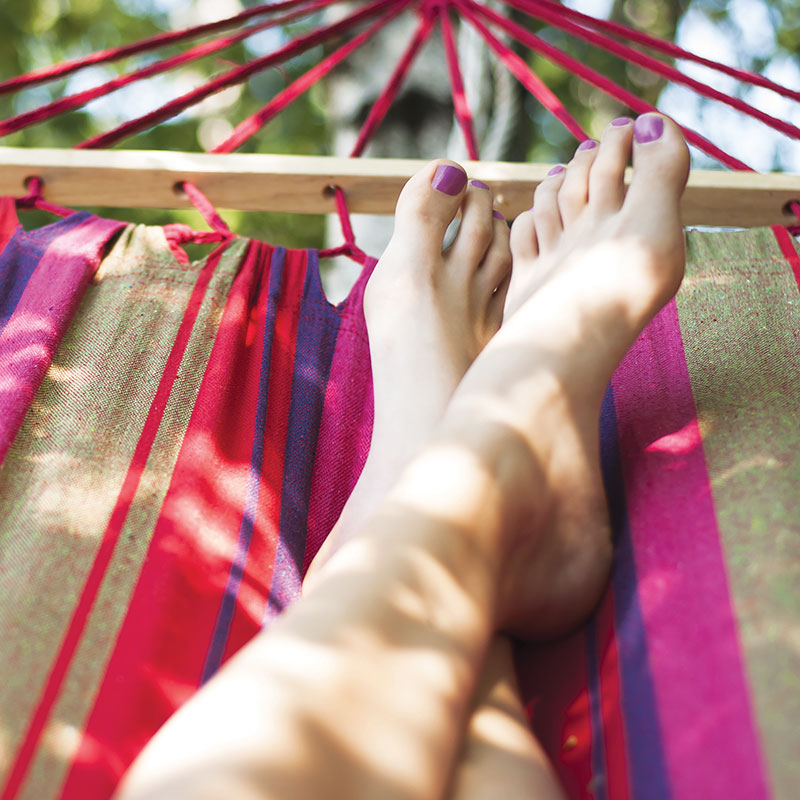 Summer style isn't only about how you dress; it means looking good from head to toe, and between June and August the "toe" part becomes particularly important. Chances are you'll be spending a lot more time barefoot, which means you're going to have to get your feet in tip-top shape: hangnails, callouses, heel spurs and foot odor are all out.
Fear not, though. Everyone's feet are vulnerable to the many foot care challenges of the summer months. The most immediate way to get your feet looking good is a simple pedicure, says Tammy Nguyen, owner of Millennium Nail and Day Spa in Tallahassee.
"It's a really easy way to take care of common problems like callouses," Nguyen says. "Not to mention it's actually really enjoyable and pretty affordable."
With the hot, humid weather of the summer months comes a turn to open-air footwear, like sandals and flip-flops. However, these types of shoes bring with them an unfortunate side effect: dry, cracked heels. Nguyen says the exfoliating and moisturizing process of a pedicure is often the easiest way to remedy this condition. She suggests getting a monthly pedicure to keep your feet looking their best.
If a monthly trip to the spa isn't for you, Nguyen says the best way to keep up your feet's appearance at home is by using a pumice stone in the bath or shower to work away hard callouses and dry skin, and then applying a good-quality moisturizing lotion. "It's a good technique for maintaining healthy-looking feet," she says.
The warmer weather also warrants a move to brighter colors of toenail polish, such as light pinks and coral. Nguyen recommends high-quality polish brands like OPI, which offers a huge palette of seasonal colors.
But not all foot care challenges can be handled by a trip to the spa. That's because the first step in making sure your feet look their best, is making sure they feel their best. For more severe foot conditions, an appointment with a podiatrist may be in order. Dr. George Merritt of Tallahassee Podiatry Associates says his most common complaint year-round is heel pain, a complaint that tends to increase during the summer.
"People use their feet more in the summer; they're more active," Merritt says. "Combine that with the added tendency to go barefoot, and heel pain becomes even more likely. Feet aren't made for hard manmade surfaces, so it's important that you protect them."
He says the best and easiest way to take care of your feet is to wear good shoes for every occasion. Merritt also recommends using lotions and powders on your feet at home to keep the skin looking and feeling healthy.
"There are 206 bones in the human body and a quarter of them are in your feet," Merritt says. "They're the foundation for your body, and they're going to be subjected to a lot of stress and pressure. People usually neglect them, but they're incredibly important. You have to keep them healthy."