Sticky, Tasty and Good For You, Too
Forget Turkey, November is the Month to Celebrate Peanut Butter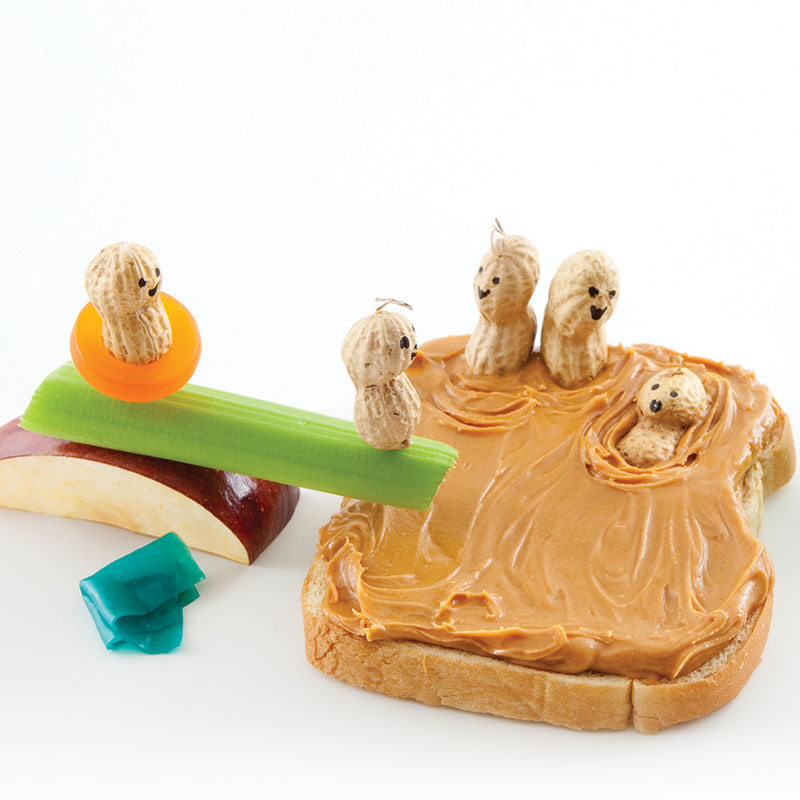 Peanut butter is one of the most celebrated foods in America, and because of its popularity, it gets the month of November to preen in sticky, wonderful glory.
Why does peanut butter deserve a month-long celebration?
"Because it's the anniversary of the first patent for peanut butter applied for by Dr. John Harvey Kellogg (of Kellogg's cereal fame) on Nov. 4, 1895," says Leslie Wagner, executive director of Southern Peanut Growers. "Peanut butter is a staple which can be found in more than 75 percent of American homes at any given time. Peanut butter brings happy memories to many people, like big yellow school buses, lunches packed by Mom and favorite desserts always served at special meals."
Peanuts are a $2 billion industry in neighboring Georgia, which produces 45 percent of America's goobers on more than 14,000 farms. With all these peanuts, it's no wonder America (squirrels included) is in love with the food that also has big nutrition and low cost on its side.
"When you choose peanut butter on your toast for breakfast, you're choosing the spread dieticians choose for breakfast hands down. Also, kids love to dip their food and are much more likely to eat veggies if you give them a little peanut butter dip with it. The possibilities are endless," said Wagner.
To celebrate the harvest season, the National Peanut Festival is held annually in Dothan, Ala. With traditional county fair highlights like peanut queens, peanut food booths, rides and agricultural exhibitions, this year it runs from Oct. 30 to Nov. 8.
According to peanutbutterlovers.com, Americans eat 3 pounds of peanut butter per person every year. The gooey food is a good source of protein, vitamin E, niacin, folate, phosphorus and magnesium.