Stats of the Season
From Thanksgiving through the holidays and into the New Year … here are a few fun facts to enjoy.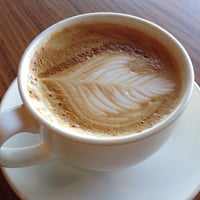 Thanksgiving
1621 The first Thanksgiving is celebrated by the Plymouth Colony. It lasted three days.
149 years ago, President Abraham Lincoln proclaimed the fourth Thursday of November as a national holiday and day of Thanksgiving.
421 The population of Turkey, Texas
248 million turkeys were raised in the U.S. in 2011. An estimated 46 million were consumed on Thanksgiving Day.
16 pounds The average weight for a turkey consumed on Thanksgiving last year.
Christmas
2 billion boxed and individual Christmas cards were sold in the U.S. last year.
30,000 environmentally friendly LED lights on five miles of wire adorned a 74-foot Norway Spruce at Rockefeller Center in 2011.
331,038 The number of Christmas lights at the home of David and Janean Richards of Australia. It set a Guiness world record in 2011.
1.76 billion candy canes are produced in the U.S. each year.
Americans buy between 25 and 30 million live Christmas trees each year. There are close to 350 million live Christmas trees currently growing on 15,000 U.S. farms. It takes up to 10 years for a Christmas tree to grow to 7 feet.
Hanukkah
Nine candles are on a Hanukkah menorah. Eight are the Hannukah candles, representing the eight days of celebration. The ninth is the "assistant candle," used to light the others.
Kwanzaa
1966 The Kwanzaa holiday was created and is celebrated by an estimated 3 million African-Americans in the U.S.
New Year's
45 Percentage of Americans who usually make New Year's resolutions.
No. 1 New Year's resolution for 2012: Lose weight.
A champagne cork is under 90 pounds of pressure.