Shining with Sequins
Tiny disks are synonymous with celebrations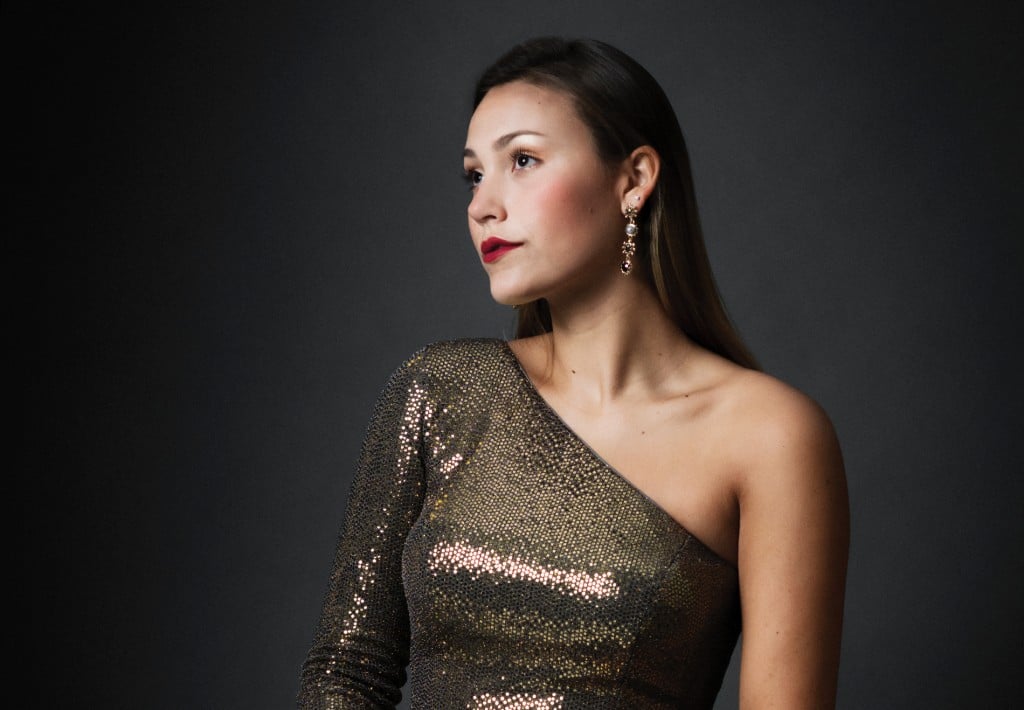 Fortified by holiday spirit, even ordinarily reserved ladies take to dressing like disco balls, shining and shimmering in their sequin styles. Today, sequins are more frequently worn year-round than they used to be, but they will always be strongly associated with year-end holiday parties.
As we know, fashion repeats itself. Sequins may seem modern given their dazzle and because most are made of plastic. But the sequin can be traced back to ancient Egypt; it turns out that King Tut was a fan.
When the king's tomb was discovered in 1922, he was found to be wearing gold sequin-like discs, said to ensure wealth in the afterlife. Sequin is derived from "sikka," an Arabic word for coin.
With the news of Tut's to-die-for fashion statement, the 1920s saw a surge in sequins, primarily worn on the dresses of flappers. These early sequins were made of a gelatinous material that unfortunately melted in heat or rain. Thus, Herbert Lieberman and Eastman Kodak (yes, that Kodak) set out to make sequins as we know them today.
Sequins have a long history and a future that looks just as bright. When winter months roll around, local shops see an increase in shiny purchases, from clutches to party dresses.
"Over the years, sequins have become a staple in holiday wardrobes," said Kelley Ausley, co-owner of Rebels' Midtown Boutique. "Perhaps it's the way they seem to create a party anywhere they go. Sequins are popular because they are really just a celebration in the form of clothes."
Always the life of the party, sequins don't age and seem to know no age. They are worn by the 8-year-old in her adorned party dress and by the 80-year-old on her sequined brooch. 
On a large or small scale, sequins are meant to be noticed. Don a showstopping sequined dress or pair a statement-making metallic top with jeans or a fitted skirt.
Maria Hurst, owner of Gypsy Rose Boutique, recommends keeping jewelry simple as sequins already steal the show. She also suggests that sequins pair best with timeless pieces such as a business blazer and a dark, straight-leg pant. Against these classic cuts, the pop of pizazz will stand out all the more.
"Sequins make a statement," said Kathryn Stewart, owner of Wonsaponatime Vintage. "The question is how much of a statement you want to make."
Stewart uses sequins in outfits that mix modern and edgy, perfect for the perpetual cool girl who isn't afraid to merge unexpected looks. Think a sequined blazer over a vintage graphic tee, sequined pants with a plain white tee, or a party dress with the addition of a denim jacket and sneakers.
Where some are bold and bedazzling, others may wish to just sprinkle in bits of sparkle.
"Wearing and investing in a sequin accessory or item can be intimidating, but knowing how to think out of the box with your look is important," said Juli Downs, manager and buyer for Narcissus. "Deciding if you want an elevated elegant look or the fun casual look is the key to what pairing choice is for you."
For a laid-back look, Downs advises a boho fabric with sequined details or a matte embroidered sequin in a neutral color such as tan, taupe or grey.
Sequins aren't going out of style any time soon, especially during the holidays, but the trick to brightening the trend each year is finding new ways to style them.