Remembering 9/11 in A Special Way
Fire Station's Memorial Garden Will Host Local Event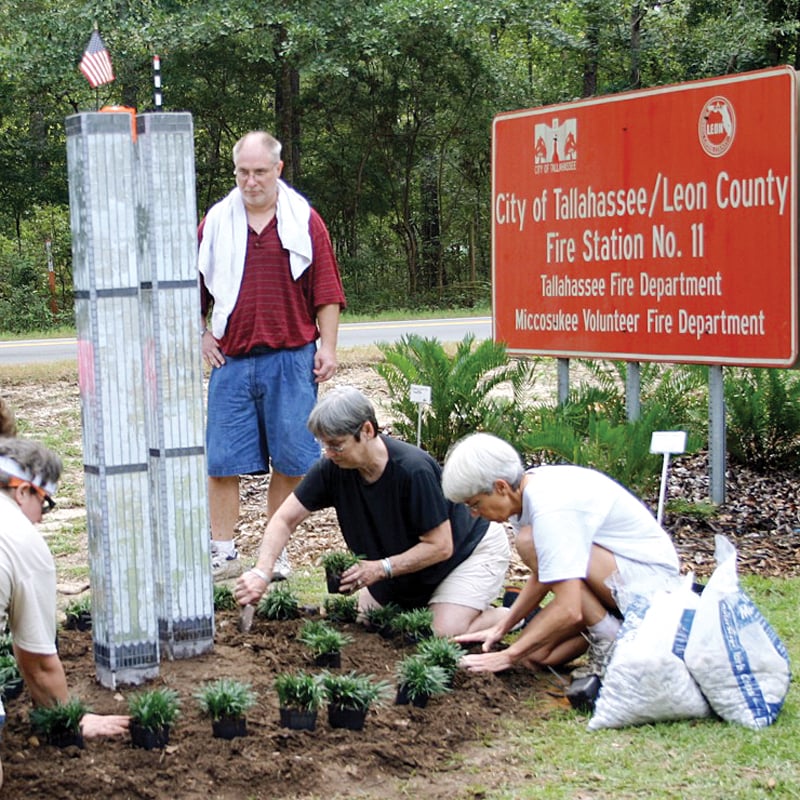 Nine years ago on Sept. 11, a tragedy took place that will forever be engraved in the consciousness of our hearts and homeland. In total, 2,993 people died in the deadliest attack on American soil in our history. Each year on the anniversary date, Americans reflect on this agonizing tragedy and now, more than ever, Americans are encouraged to volunteer in charitable movements.
President Barack Obama signed the Edward M. Kennedy Serve America Act in April 2009, which then helped launch Sept. 11 as the National Day of Service and Remembrance. One of the hopes for the National Day of Service is that volunteering on 9/11 could become a launch pad for serving throughout the entire year, similar to the Martin Luther King Day of Service, which has helped turn those one-day volunteers into long-term, committed volunteers.
Remembering 9/11 will not only help form a triumphant legacy, but for victims and their loved ones left behind, it will reawaken the spirit of service that surfaced in America in 2001. Projects are taking place in all 50 states, many focused on supporting veterans and soldiers. We can never disregard the terror of what occurred nine years ago; and many of the events taking place each 9/11 are focused on remembering those who perished.
This Sept. 11 in Tallahassee and throughout the country, Americans will better serve their communities by performing random acts of kindness and by attending memorial services to recall those who died. Each year on that date, the Tallahassee Fire Department sponsors a memorial service to honor the firefighters who lost their lives in the terrorist attack. The service is held at Fire Station No. 11, at 6787 Centerville Road, which is also home to a permanent 9/11 memorial garden. The public is encouraged to join the tribute. For more information visit 911fmg.com.
There are thousands of opportunities to give back to our country and communities; it all starts with one person. At serve.gov, type in a location and what sort of volunteer opportunity interests you. There are many service events that take place on different days that can best fit your schedule.