Rapper T-Pain Helps Send Tallahassee Team To Playoffs
$1,510 contribution leaves Tallahassee Soccer Club 'at a loss for words'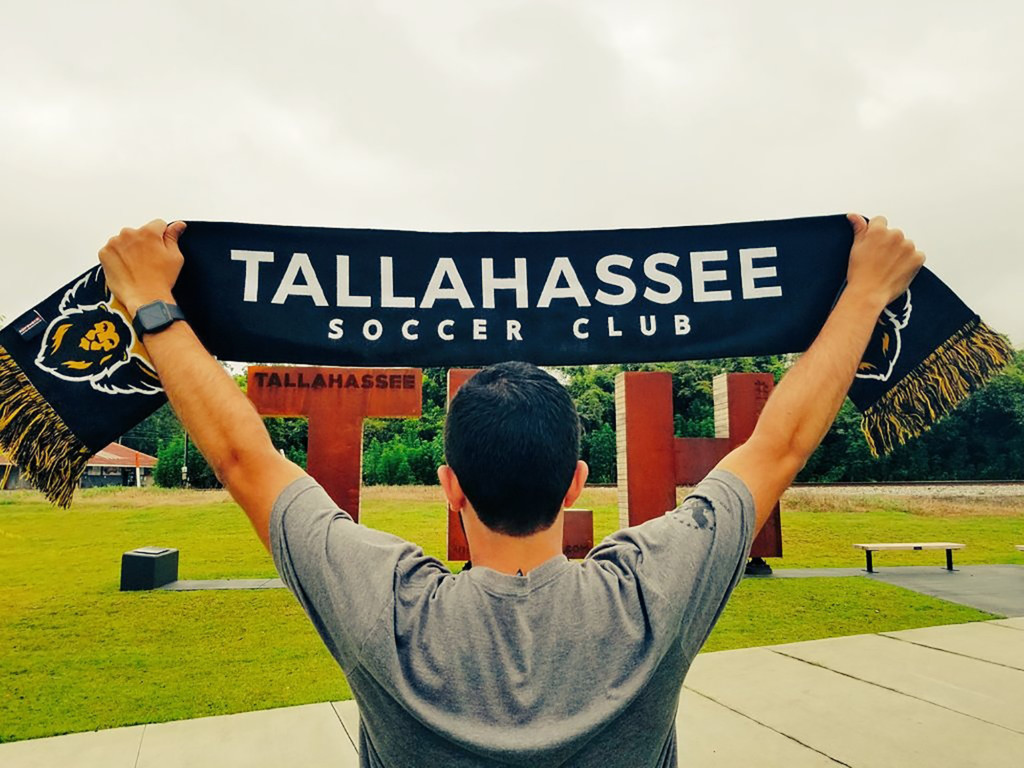 Leave it to T-Pain to keep the Capital City kicking.
The Grammy Award-winning singer/songwriter from Tallahassee made a contribution on Monday that will help send the Tallahassee Soccer Club to the postseason beginning Saturday in Louisiana.
The Tallahassee Soccer Club qualified for the playoffs in its first season in the Gulf Coast Premier League, which features elite amateur men's teams from Florida, Texas, Alabama, Mississippi and Louisiana.
The team launched a Go Fund Me campaign last week to raise $4,000 to pay for food, hotel and transportation. It had raised $2,490 on Monday, the fourth day of the campaign, when Faheem Rasheed Najm — better known as T-Pain — kicked in $1,510.
"Literally shaking right now," the Tallahassee Soccer Club wrote on its Twitter account. "@TPAIN just donated to finish off our Go Fund Me for our playoff run."
Team founder and president Chris Petley said the team didn't expect to make the playoffs in its first season and didn't budget for the postseason. Yet the team led the league's six-team East Division with a 5-3-1 record and became one of seven teams to make the playoffs.
At 3:30 p.m. Monday, the team's Go Fund Me campaign stood at $4,050 from 40 contributors.
"It's just unbelievable," Petley said Monday. "We set up a community club, and to see the support from the community at a time we need it most, it's almost emotional. And to get the attention of somebody the likes of T-Pain … it's really beyond words."
Petley said T-Pain made the contribution "spontaneously, without us evening knowing about it."
"We made it onto his radar," he said.
T-Pain's Twitter account on Monday retweeted a salute to him for his contribution. Several hours earlier, his account retweeted a photo and review of him performing in London.
"This man is unbelievable," the team wrote on its Facebook page. "You will have to excuse us, we are at a loss for words right now….."