Rain Gear You'll Want to Wear
Spring showers make for sleek slickers and stylish rain boots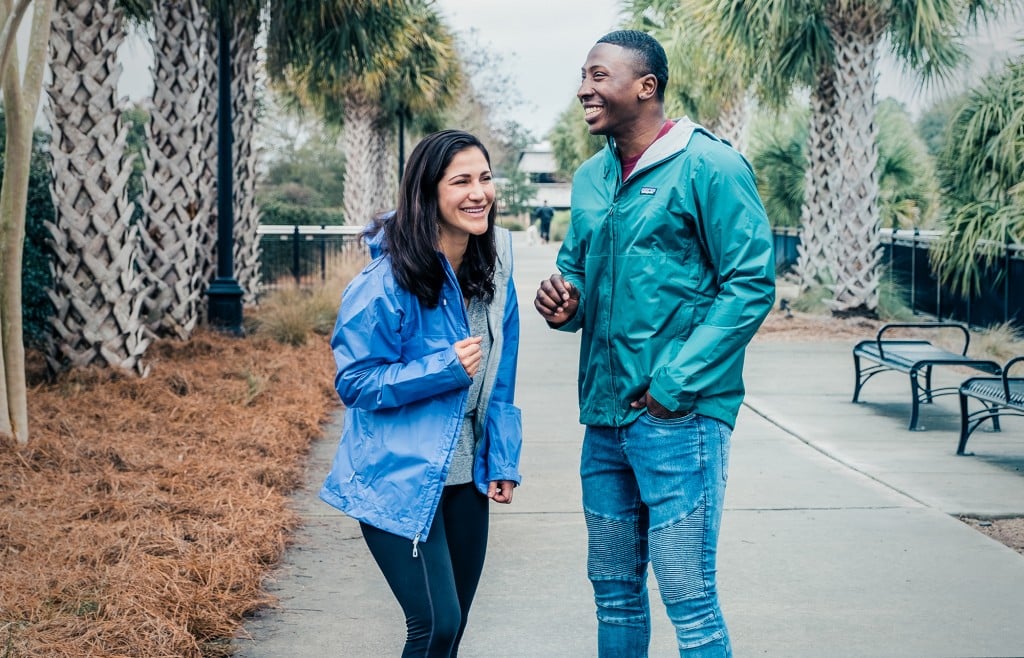 Rain, rain, go away. Or, maybe not, if you're properly outfitted in fashionable waterproof wear.
We all know Florida's spring and summer are unpredictable. Blue, sunny skies one minute, clouds and a steady downpour the next. Not being properly prepared and outfitted can literally and figuratively put a damper on the day.
"The weather in Florida changes quickly without much notice," said Lanny Lewis, managing member of Southern Compass Outfitters. "It is important to have a rain jacket nearby."
We know what you're thinking: Rainwear is bulky, uncomfortable and not stylish. You're picturing it now, swishing around in a plastic coat and lugging heavy rain boots through puddles.
Fortunately, rainwear has come a long way in its comfort, fabrics and sense of style.
Rain jackets are more fashionable and functional than ever. New materials have gotten rid of that shiny, plastic look. Many even come in stretchable materials, making them sleek and comfortable.
Also, thin materials allow the jacket to pack into its own pocket, becoming small enough to fit in a purse or glove compartment.
"The ideal rain jacket is lightweight and easy to pack up or store in your car or backpack," Lewis said. "When evaluating rain jackets, consider one that has extra protection around the seams and zippers."
Rebecca Hopkins, a buyer with Kevin's Fine Outdoor Gear and Apparel, cites three key factors you should seek in rain gear: lightweight, breathable and packable.
She recommends brands that achieve this, including Patagonia, The North Face, Frogg Toggs, Columbia and Banded.
Breathable fabrics keep the rain out while letting air in so you don't sweat in the jacket. An adjustable hood is also ideal if you want to keep the rain off your head while making sure the hood stays on and out of your field of vision.
If you're the type to forget your rain jacket or get caught without an umbrella, you have many options for quick-dry clothing, which now come in a variety of styles, including tees, polos, dress shirts, pants, shorts and even dresses.
By looking at these pieces, you would never know such technology went into making the garments.
Rain boots? The brands Hunter and Sperry have even made the typical rubber boot cute, whether it's in rainbow or other eye-catching colors. Also, many brands offer waterproof-material boots that look as good as the rest. Super-stylish designer options include Sam Edelman and J.Crew.
For more casual wear in Florida, you'll find plenty of fast-drying, slip-resistant sandals, flip-flops and deck shoes.
With such improvements in the look and feel of rainwear, you can weather any storm in style.