Plans for Temple are Taking Shape
Church of Jesus Christ of Latter-day Saints reveals location for third 'sacred place' in Florida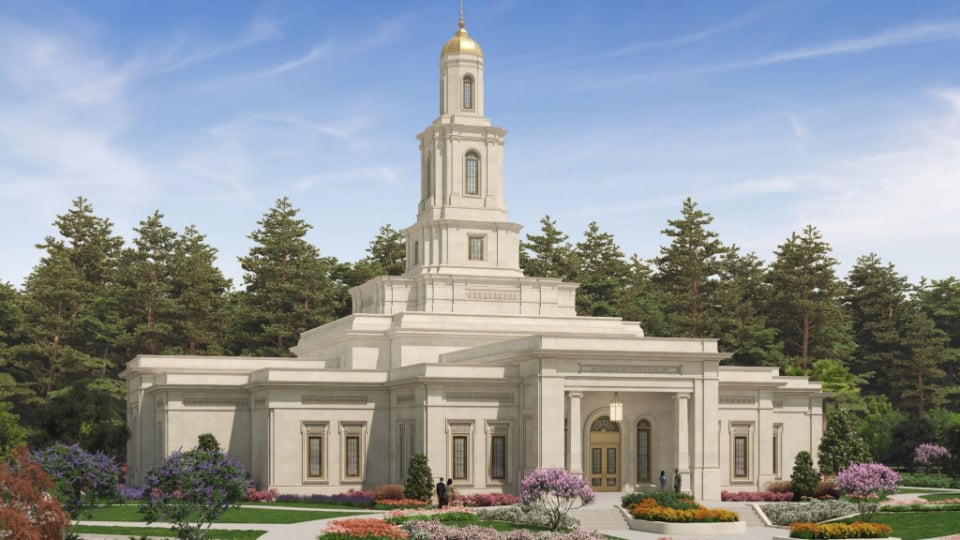 The Church of Jesus Christ of Latter-day Saints has announced that a new temple will be developed at 2440 Papillion Way in Tallahassee on a 4.9-acre site located across from the church's meetinghouse on Thomasville Road.
The single-story, 29,000-square-foot structure will feature a center spire, as well as a distribution center.
The Tallahassee Florida Temple is one of eight being built around the world.
"Church architects will work with local officials so that the temple will harmonize with and be a beautiful addition to each community," said Russell M. Nelson, president of The Church of Jesus Christ of Latter-day Saints.
Florida is home to more than 150,000 church members and approximately 275 congregations. Tallahassee will be home to Florida's third temple, joining the Orlando Florida Temple, completed in 1994, and the Fort Lauderdale Florida Temple, opened in 2014.
Detailed design plans are still in the works. The church said Jan. 13 that the Tallahassee temple has entered the construction and planning phase. An artist's rendering of the structure includes alabaster exteriors and a golden spire surrounded by colorful flowers.
A groundbreaking date has yet to be set and more information, including interior renderings, will be made public later. Preliminary plans have already sparked discussions among project leaders and city officials, and public documents will soon be filed.
Unlike meetinghouses, where Sabbath worship and weekly activities take place, temples are open throughout the week and closed on Sundays.
Members of The Church of Jesus Christ of Latter-day Saints consider each temple to be a "house of the Lord" and the most sacred place on earth.
"In temples, we can draw closer to the Lord, we can learn more about His plan for our happiness, we can receive essential ordinances for our exaltation, and we can perform vicarious service on behalf of those who have died without the gospel of Jesus Christ," notes the church's website.
"The culminating blessing of the temple is that we can be joined together as families for eternity, so that our relationships with those we love will last forever."