Opening Nights Series Hosts Creative Experiences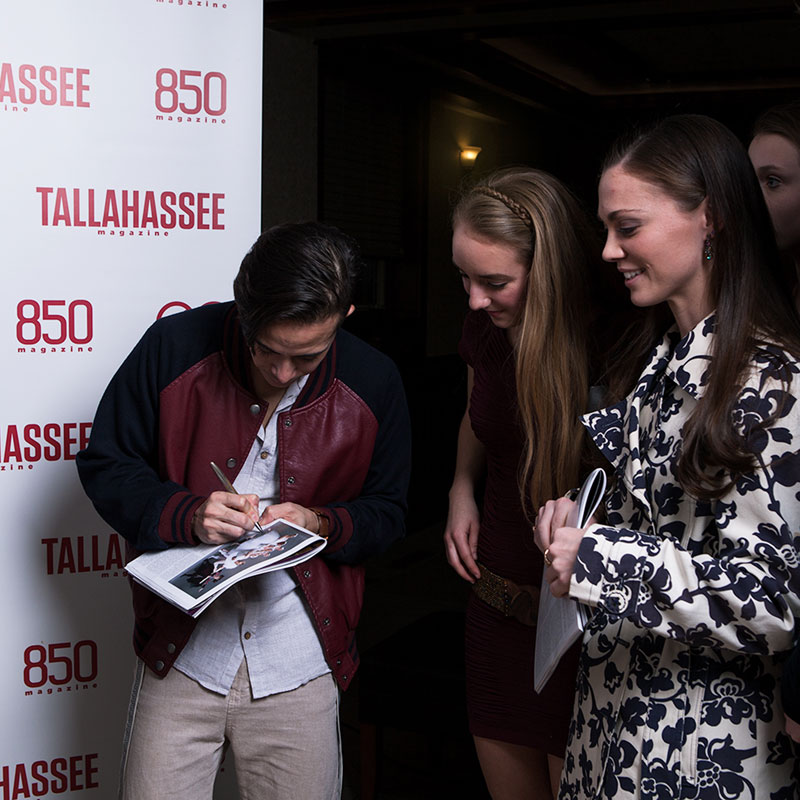 Photo by Jen Ireland
A Trock dancer signs a fan's autograph.
When you think of ballerinas, do you envision Degas' youthful girls wearing tutus with their hair in buns? When it comes to one of this year's Opening Nights performances, you might want to rethink that. This year's Art Series welcomes the ever-exciting and unique Les Ballets Trockadero de Monte Carlo on Feb. 7.
Shining a new light on the spirit of dance, "the Trocks" deliver a delightful and amusing show. The all-male cast of "ballerinas" will make you laugh as they incorporate and exaggerate the accidents and flaws of serious dance. Dancing all parts and balancing on their toes, the male ballerinas act as swans, romantic princesses and Victorian ladies.
This lighthearted and creative performance, sponsored by Rowland Publishing, will take place in the beautiful Ruby Diamond Concert hall at 7:30 p.m. Purchase your tickets here or call (850) 644-6500. This is one night you won't want to miss!
The Trocks are just one of the dozens of performances at this year's Opening Nights Performing Arts Series and Festival at Florida State University. Music, song and dance are just a few more things you'll find during the series' 16th season. Bands like "The Hot Sardines" and "The Knights with Bela Fleck" provide rhythmic tunes that will make you dance in your seat. There is also a lineup of speakers including David Sedaris, author of "Let's Explore Diabetes with Owls" and Piper Kerman speaking on her critically acclaimed memoir "Orange is the New Black: My Year in a Woman's Prison."
Visit the Opening Nights website to see the complete calendar of performances. The series ends April 8 and tickets are selling out quickly, so buy yours today!